If you're just starting your small business, the chances are that you don't have a lot of money and resources to help it grow and reach its long-term goals. Fortunately, there are so many resources out there that can help you achieve that.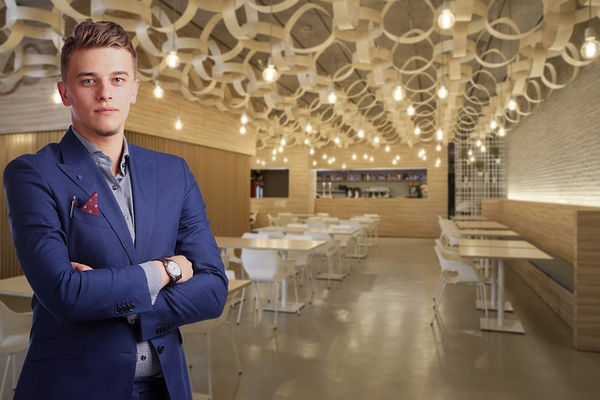 They include:
Small Business Administration (SBA)
Ever since it was founded in 1953, SBA has been at the center stage when it comes to helping small business owners with loans, contracts, loan guarantees, counseling sessions, and other forms of resources.
For this reason, if you're looking for a bank loan, contract, or even a loan guarantee to boost your business, you can always count on SBA to help you. The best thing about SBA is that it's not only meant for those starting their small businesses but also those who would like to grow theirs.
Dropbox
Another free online resource that can help you grow your small business is Dropbox. This is basically a file hosting service that provides users with file synchronization, software, and cloud storage.
With Dropbox, you're able to create folders on your own computer and view them from anywhere via a mobile application or even the Dropbox website. This means that you don't need to worry about forgetting your USB flash drive anymore.
This is because you'll be able to access and share your files more conveniently. You can always download Dropbox for Windows, mobile, Linux, and Mac without any charges.
WordPress
There is no doubt that blogging is one of the most efficient ways to connect with prospective customers online. If you're one of those who believe in blogging, WordPress will be a great resource for you.
With WordPress, you can create your own hosted blog sites and even publish original content on there without the need for some complicated programming languages. The best thing about WordPress is that you can use it to customize the appearance and functionality of your blog sites.
You can even develop an entire website using WordPress and use plugins to enhance Search Engine Optimization (SEO).
SCORE
No matter how careful you think you're in running your business, you need sound advice during your journey to success. As much as paying a consultant is a viable option, you can also access a free mentoring service in the Service Corps of Retired Executives (SCORE).
This is basically a nonprofit organization with a network of about 11,000 volunteers whose main objective is to help small business owners launch their businesses and achieve their long-term goals.
In general, SCORE provides users with business workshops, webinars, one-on-one counseling, and ideal tools for small businesses. If you keep asking yourself, how do I grow my small business? You need the best business advice you can get. There are professionals that will provide you with great tips and advice on how you can get your business on the right path to success.
LivePlan
In order to run a successful small business, you'll need a solid business plan. However, when it comes to developing the ideal business plan, most small business owners do not know how to go about it.
As a small business owner, you need to bear in mind that a business plan isn't just about helping your business succeed, but you can also use it to borrow bank loans or even appeal to interested investors.
OneLogin
In this day and age, most businesses rely on computers to store important documents as well as keep track of important business activities. If you fall into this category, the chances are that you're tired of keeping track of the different passwords or even usernames you use for different websites.
The good news is that you don't need to write down your passwords and usernames. You can use OneLogin to log in to the different websites you require. This eliminates the need to cram your passwords every time you need to log in to a particular site.
Summing up
Leading a small business to success is not such an easy task, especially if you're a first-time business owner. However, using the above resources will smoothen things for you and guide you on the best practices that will help your business succeed.