Starting a small business is a dream that lots of us share, and doing so has the potential to be one of the most fulfilling careers you could dream of. Owning your own business allows you to be your own boss while also making a decent income. What could be better? While owning your own business is definitely worthwhile, it often takes a lot of hard work to start a small business, particularly if you are thinking of opening your business abroad. The road to success may not be easy, but it is possible to be a successful business owner. If you want to know how to start a small business in the Philippines, then you have come to the right place. Here are some of our top tips to help you get started: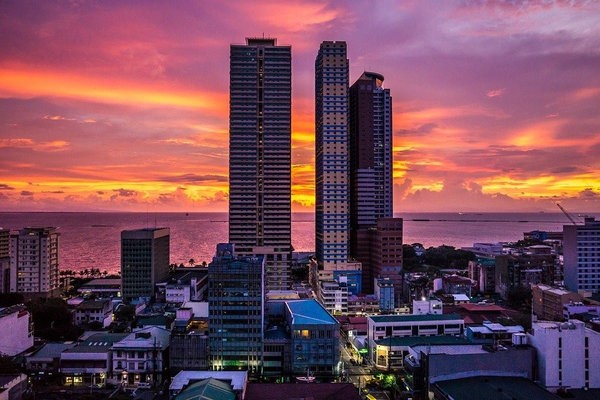 1. Come Up with a Business Idea
The first thing you need to do before opening a small business in the Philippines is to come up with an amazing business idea. Think about things like your target market, the location of your business, and whether there are any gaps in the market that you could fill.
Once you have done this, you will need to validate your idea by completing a project study. While you may think your business idea will be popular, there may not be any demand for your product or service. Your project study should be made up of three parts:
Market study – this will determine whether there is enough demand for the product or service and it will also determine your target market
Marketing study – this will outline the strategies you will use to connect with your customers
Feasibility study – this study determines whether your business is viable
2. Create a Business Plan
Creating a business plan is the next important thing you need to do once you have come up with an idea for your business. Your business plan should include things like:
Financial projections
Marketing models
Business goals and objectives
3. Find Funding for Your Business
One of the biggest concerns you need to think about is how you will fund your small business: you may choose to fund your business using your own savings; you may ask investors such as family, friends, or business partners to send money to the Philippines to get your business started; or you may decide to borrow money from a lending institution.
4. Determine the Identity of the Business
Before opening a business in the Philippines, you will need to decide which structure suits your business the best. There are three main types of business structures in the Philippines:
Sole partnership
Partnership
Corporation
5. Choose a Name
The branding of any business is extremely important. Your brand represents who you are and what your business is about. You will need to choose a business name that is simple, catchy, relevant to your business, easy to spell, and easy to remember.
Once you have chosen a name, you can then register your business. Here are some of the documents you will need to complete:
BIR Clearance – this will allow you to obtain other permits
SEC Articles of Incorporation – this proves that your business is registered in the Philippines
Barangay Clearance – this proves that your business has complied with all regulations
Mayor's Permit – this is needed before you can open a business in the Philippines
6. Find a Premises
Once you have all of the correct documents in place, you can start looking for premises for your business. There are lots of things to consider when looking for business premises, such as the location, the size, and the cost. You will also need to do some research into the local area to make sure your business will be in demand.
7. Market and Promote Your Business
The last step is to promote and market your small business. You can do this in several ways, such as on social media, in local newspapers, by word of mouth, and by offering promotions and discounts to new customers.
Before opening any type of business, no matter how large or how small, the first thing you need to do is come up with a great business idea. Once you have decided what sort of business you want to set up, you will then have to think about things like the licenses you need to obtain, where you want your business to be located, and the amount of money you need to get started. If you are serious about starting a small business in the Philippines, then follow the steps above.