When you are a startup wanting to launch a mobile app, ideation is crucial. Some of the most important things during ideation are selecting the type, the framework, and so on. The main idea is to hire dedicated developers and attract as many users as possible and boost your business growth by increasing brand awareness.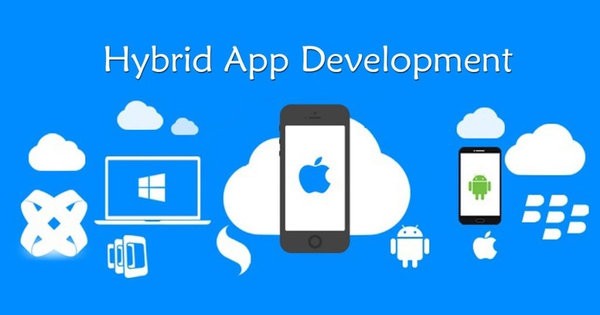 The mobile application you develop can be native, web-based, or even hybrid. Native apps are the ones you use most commonly, that is, the apps you download from Android or iOS stores. Web-based apps by a web application development company have the same user interface (UI) for both website and app. They usually require the web browser to run. There are different benefits that come with both of these.
However, if you want to combine all the benefits, you can use hybrid mobile apps which have features of both native apps and web-based ones. Installation is similar to that for a native app but the features and functionality are like that for web apps. They run inside a browser called web view. Some of the reasons why a startup should opt for hybrid app development are given below.
Benefits Of Opting for Hybrid App Development Services For Startups
Affordable Pricing
As a company, especially if you are a startup, you would want something that fits your budget requirements. Compared to native mobile apps built by a mobile application development company, hybrid apps cost a lot less. This is because the same code can work with different operating systems like Windows, iOS, Android, and more. This makes the process of development simpler too. When changes are to be made, you won't have to go through the process of changing it in several codebases, as was traditionally done. This also saves additional costs involved in case you hire remote workers to make the necessary changes.
Scalable And Faster Time To Market
Being platform agnostic makes hybrid apps easily scalable. With native apps, this is not the case as you need to define separate code for implementing every feature on different platforms. The technology stack used during hybrid mobile app development ensures that the time taken is less, and it is easy to apply modular programming.
Easy To Maintain
Usually, you need to hire dedicated developers all the time to make sure that there are no security vulnerabilities as your app dependencies get a major version release. Maintenance is quite simple when you deploy hybrid apps instead of native ones. This flexibility is again highly useful from a startup's perspective.
Update Permissions
Mobile apps usually require permission before being available on different app stores to the public. The same goes for updates as well. But in the case of hybrid app development, you don't have to wait. Apart from this, the updates are automatic which makes the entire process of approval obsolete.
Offline Access
Just like web apps, hybrid apps can work without an Internet connection on your smartphone. There are often areas where it is difficult to find a working Internet connection, especially if you are traveling. Offline switching mode on hybrid apps allows users to engage and perform tasks even when traveling. For this, the mobile application development company saves the application programming interface (API) information for the device, and the stored information of the user loads quickly without any buffering. As a startup, even people with issues like poor or little connectivity can test your app. Thus, this will help you reach your annual target, and you can secure more funding showing your achievements.
Fewer Skill Requirements
You must have seen that the skills mentioned by a mobile app development company while hiring a mobile app developer is quite different from the companies that hire web app developers. Even for mobile apps, the basic requirement is generally Java for Android and Swift for iOS. But when it comes to hybrid apps, it does away with the additional burden of learning separate languages for different platforms as a developer.
Usually, C# is the go-to language when hybrid apps are to be developed and deployed. Additional frameworks such as React and Cordova are a plus and can enhance the look of the entire app. Even employees having experience of working with a web application development company can easily learn it. This is beneficial to startups as they would not have to hire extra employees or upskill the existing members both of which can be a tedious process.
Outsourcing
Outsourcing from a mobile app development company is simpler due to the advantages of hybrid apps mentioned in the sections above. You can easily make changes to your team size whenever needed so that they fit your project timelines and requirements. This would enable a speedy time to market and use the right combination of the latest compatible technologies. While post product launch, this would ensure that the apps provide a smooth customer experience leading to better engagement and conversion rates.
To Target A Large Audience Base
A hybrid app allows businesses to attract a greater number of audiences as it is functional on various types of devices. The applications developed using the hybrid development technique can be run on all the devices irrespective of their Androids and iOS platforms. The number of prospective users thus can increase dramatically. This improves revenue to a great extent.
The Final Endnote
Startups can get the highest benefit from hybrid mobile app development services for maximizing their target audience. Creating a minimum viable product (MVP) in a short time will also grab the attention of investors. The time and resources are also used optimally, as mentioned in the article in detail. Basically, hybrid apps can help to reduce the development cost by a significant amount. The project development cycle is reduced simultaneously and this can result in a greater revenue value. Hence, you can focus on other aspects when this is taken care of so easily.
Author BIO

Tarun Nagar is the Founder & CEO of Dev Technosys, a global ranking Web and Mobile App Development Company. With 10+ years of experience of enabling then Startups which are now global leaders with creative solutions, he is differentiated by out-of-the-box IT solutions throughout the domain. He is known for his visionary qualities and adaptability for technology and trends, passionate as he is in every aspect dedicated to making IT simple, accessible and approachable for business enterprise
Social Media Links
https://www.facebook.com/devtechnosys
https://twitter.com/DevTechnosys
https://www.youtube.com/channel/UCvpzcZaGnB4FkoonojavPnw
https://www.linkedin.com/in/tarun-nagar-2a98b2117/