Businesses are striving for apps to increase the company's growth. One can see a steep rise across the globe to create apps to lead the company. All your competitors are also working day and night tirelessly to stand like a rock in such times.
Do you know? As per Statista, the number of smartphone users will reach up to 3.8 billion by the end of 2021.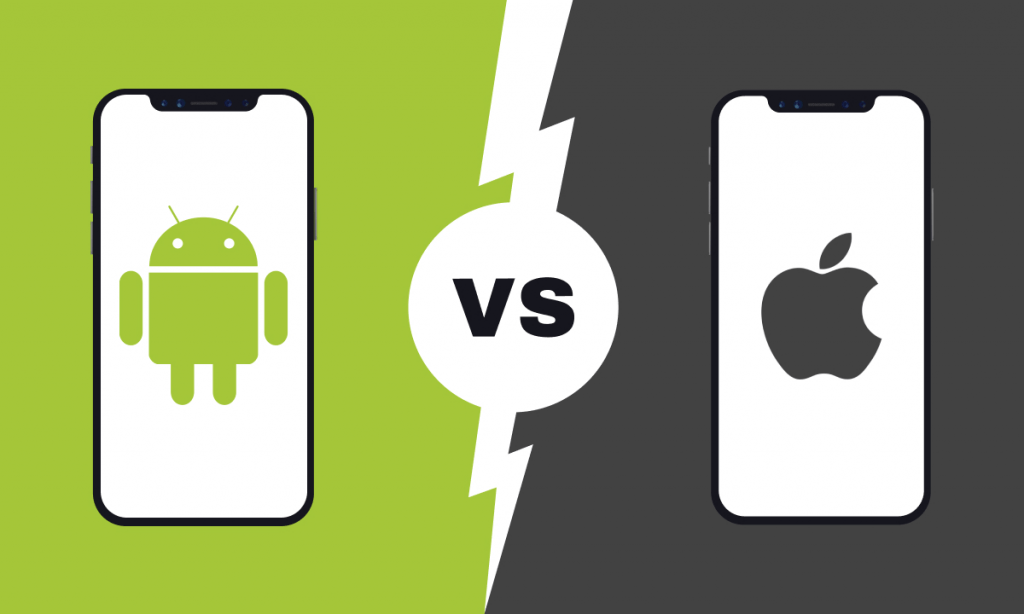 You have taken the right decision to develop the app for your business. But you might have slight confusion on which platform you should get the app first, Android or iOS.
Android and iOS platforms have different user bases that you need to target for your business. There are some factors that you need to focus on while developing the app. These are like target audience, budget for development and deadlines, desired features, and revenue.
In this blog, I have explained major factors to keep in mind for developing the app. I have also thrown some lights on the pros and cons of Android and iOS, comparing these two platforms.
At first, Let's discuss the factors to consider when choosing between Android and iOS development.
1. Target Audience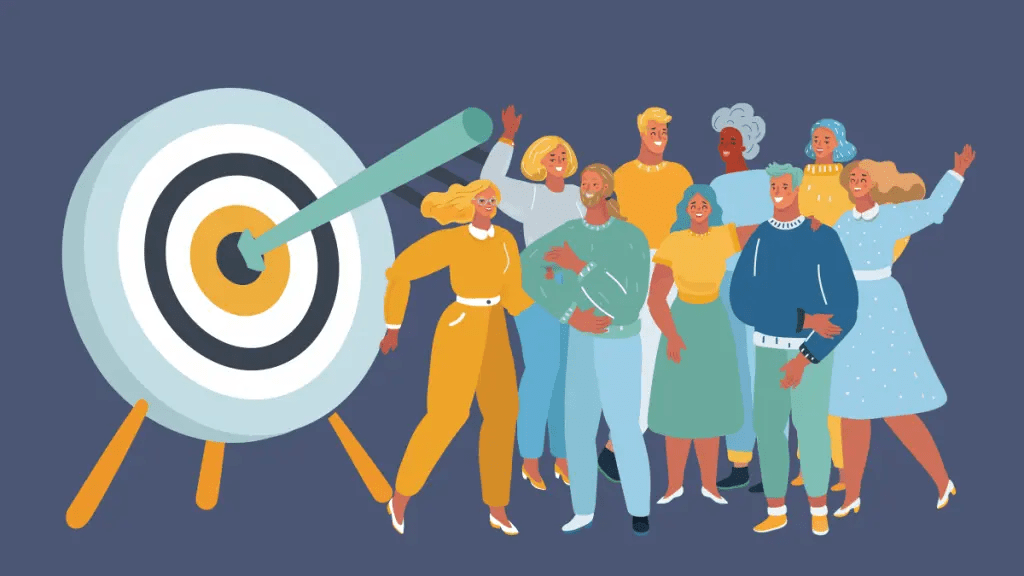 Whenever you decide to build an app, what comes to mind is the audience, as they are the ones who will be using your app.
As far as Android users are concerned, they are more likely to be found in emerging markets like Asia, Africa, and South America. So, if you target a global audience, then creating the app on Android will be more fruitful than Apple.
Do you know? Android has opted for the first position in the market in terms of market share.
Despite it, If you want to develop the app on Android, make sure that your audience belongs to the medical or technical fields.
As far as iOS is concerned, the audience who use Apple are found in North America and Europe. They are professionals, managers, and sales experts who tend to be more affluent than Android users.
iOS users have higher education degrees and seek innovative technology. They engage more with mobile devices and make in-app purchases. Thus, if your audience is in North America and Europe, iOS may be your best bet.
2. Budget for Development and Deadlines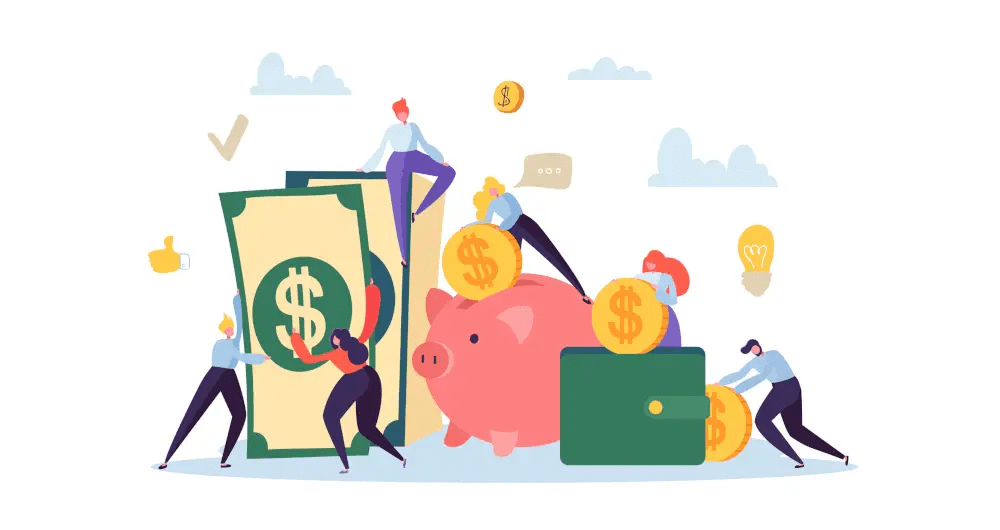 If we compare both of these platforms in terms of budget development, iOS would be cheaper than Android. One of the main reasons is the coding language.
Android relies on Java, an open-source language that requires writing more code to develop the app. In contrast, iOS uses its programming language, Swift, to deliver the application.
Swift is more convenient and reliant than Java for creating an app. Thus, it saves developers time and effort to write codes, which leads to less development costs.
Since Android is an open-source platform, it requires more components, tools, and software fragmentation to develop the app that takes a lot of time.
iOS close system allows developers to work on less standardized devices that take less time to create the application. Hence creating an app with the iOS platform is a lot easier to hit the market than the Android one.
3. Desired Features
It is the dream of each developer to customize the app according to the requirements. The android platform lets developers fulfill this wish by giving them access to hardware and file systems.
Hence, he can add desired features and create unique applications. You can get in touch with an android app development company in India to develop a scintillating application.
In contrast, iOS does not provide developers with access to hardware and such components as it is a more secure system. Thus, you can not get desired features in the app compared to the Android platform.
4. Revenue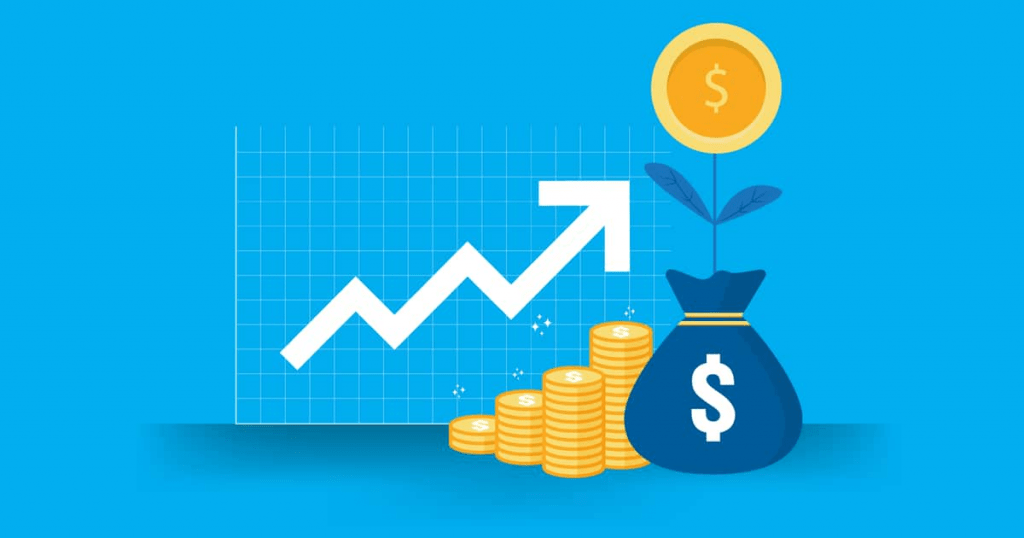 As per the recent app development report, the iOS platform dominates the market with a 74% share in terms of revenue. The Apple app store generated $46.6 billion in 2019, whereas the Google play store collected $24.8 billion only.
In spite of the fact, Apple has less users and gets fewer app downloads, Apple's app store brings in more revenue. This is because iOS users are affluent and buy in-app purchases, while Android users are less wealthy and tend to use free apps.
Another reason is iOS users have a higher lifetime value(LTV). That means they like to spend more money inside the apps buying additional content. You can also contact an iOS app development company in India to reap the benefits.
Having discussed the components, now look at the following comparison chart of Android and iOS.
| | | |
| --- | --- | --- |
| Comparison Points | Android | iOS |
| Developer | Google | Android |
| Messaging | Google Hangouts | iMessage |
| Internet Version | Google Chrome | Mobile Safari |
| Customizability | easy to customize | Limited customizability |
| Source | Open source | Closed, with open source components |
| Development Language | Java, Kotlin | Objective-C, Swift |
| Voice Commands | Google Now, Google Assistant | Siri |
Let's discuss the pros and cons of each platform.
Pros and Cons of Android App Development
Advantages
Android is an open-source platform, and it provides developers the customization freedom to create interactive apps.
The advent of Android Studio has scaled up the flexibility of the android app development that integrates with the complete android ecosystem.
Android uses Java language to develop the app, and the reason being the app is easily portable to other platforms like Ubuntu and Symbian.
It offers a software development kit (SDK) that enables developers to create robust mobile apps.
The main advantage of the android app development is that it holds the biggest market share.
Shortcomings
Android has security threat issues as it is an open-source platform. Thus, it has a greater probability of potential bugs.
Due to fragmentation, design complexity occurs that creates a headache for developers to fix the issues.
The cost to develop the app is relatively higher than the iOS platform, and it increases significantly in the app development process and quality assurance.
Pros and Cons of iOS App Development
Advantages
The iOS platform is easy to use, fast and reliable, allowing developers to build the app in less time and effort than Android.
It brings more revenue than Android as it is estimated that iPhone users tend to buy in-app purchases, whereas Android users tend to use free apps.
Apple offers developers an extensive design guide that enables them to create unique user interfaces(UIs). Thus, the iOS platform is one step ahead to deliver an exceptional user experience.
Drawbacks
The Apple app store has rigid review guidelines that mean if your app does not fulfill requirements accordingly, the app can get rejected. Despite it, you will have to submit your app for review, and earlier, it took a few hours to review, but now this has been changed, and it may take up to one week for the review.
iOS has imposed some restrictions that do not let developers customize the app freely, which affects its popularity amongst the users. It ensures the same guidelines to develop all the apps that make it hard to create an app that can stand apart from the crowd.
There are frameworks that iOS offers, but some are licensed and chargeable that may take extra charges to create an app.
Android vs iOS: Choose One to Develop First
Indeed, as we discussed, both platforms are the right choice according to their specific features. You can't ignore one over the other, still based on your audience, budget development, and revenue goal, you can opt for one.
If you are targeting a global audience, you should essentially opt for the Android platform. You can choose the iOS platform if your audience is in the Europe and North America region.
Even after going through several perspectives of both platforms, if you have any confusion, you can clear it by contacting any mobile app development company in India where you will get full support.