So you've finally figured out how to start and fund your dream business. Congratulations! Now you just need to get your business registration in place to be authorized to operate. For the new business owner, the process can be intimidating and overwhelming. But if you educate yourself properly, you'll be able to approach this task with more confidence and clarity.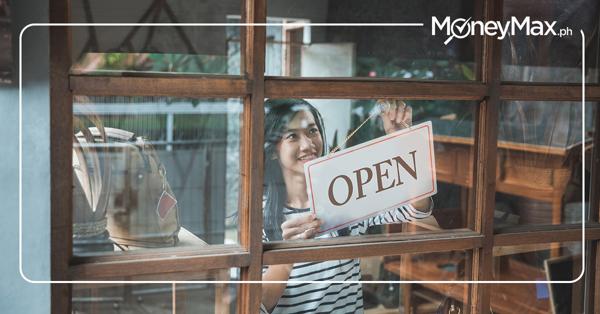 In this article, we break down the business registration process into four easy steps to help ease you into it:
Get Your Business Name Registered
Before anything else, figure out your business type then register your trade name. Depending on what type of business you'll be operating, register your preferred name under the Securities and Exchange Commission (SEC), Department of Trade and Industry (DTI), or the Cooperative Development Authority (CDA). You might be charged fees for processing so better bring some cash with you.
How to Register a Business Name for Sole Proprietorship
Go to DTI and submit your proposed trade name along with your accomplished business registration form. Then wait for the approval of your business name, which would have a validity of five years.
How to Register a Business Name for Partnerships and Corporations
If, on the other hand, your business is a partnership or corporation, you'll need to go to the Securities and Exchange Commission to register instead. Here you'll be granted a SEC registration certificate, which has a validity of 50 years from the date you registered.
This step is usually enough to get your trade name registered, but if you want to ensure exclusive rights, you can register under DTI as well. Be sure to check DTI's requirements for business registration in the Philippines for a hassle-free procedure.
How to Register a Business Name for Cooperatives
If your business is a cooperative, you'll need to obtain a certificate of registration from the CDA. But before doing so, make sure your business is made up of at least 15 members, and have a minimum of PHP 15,000 total paid-up capital so you'll be eligible to apply.
Get a Municipal or Barangay Business Permit
After getting your business name registered, the next step would be to secure a municipal or barangay permit, clearance, and license from the locality where you'll be operating in. It should take around three weeks for you to get the said documents.
Fix Your BIR Business Registration
Another important thing you have to settle is the BIR Business Registration. One way you can do this is go to the BIR regional district office (RDO) that covers your business location and perform all transactions there. Alternatively, you can use the BIR e-filing and payment system (eFPS), which allows you to apply online and just submit the accomplished registration form in person afterwards.
Upon approval of your application, you'll be issued a certificate of registration or form 2303. This form contains the following information:
TIN
Trade name
Line of business
Taxes you need to file and remit to BIR
It should take one week or so for processing to be completed.
Ensure Proper Remittance of Contributions
Lastly, you must also prioritize the welfare of your employees. So make sure you facilitate appropriate remittance of contributions by signing them up with organizations like the following:
Social Security System;
Department of Labor and Employment (DOLE);
Home Development Mutual Fund (HDMF);
Philippine Health Insurance Corporation (PhilHealth); and
Pagtutulungan sa Kinabukasan: Ikaw, Bangko, Industriya, at Gobyerno (PAG-IBIG)
Performing all these steps might appear tedious and cumbersome, but the peace of mind that comes with operating a properly accredited business will be worth it in the end. Enjoy the process!
This article was contributed by MoneyMax.ph, visit their blog for more money saving tips and advice!