During the COVID-19, there's been a rise in remote working due to regulations, such as lockdown. Remote working in business has led to increased use of information technology (IT) and other digitized platforms to connect managers, workers, and clients.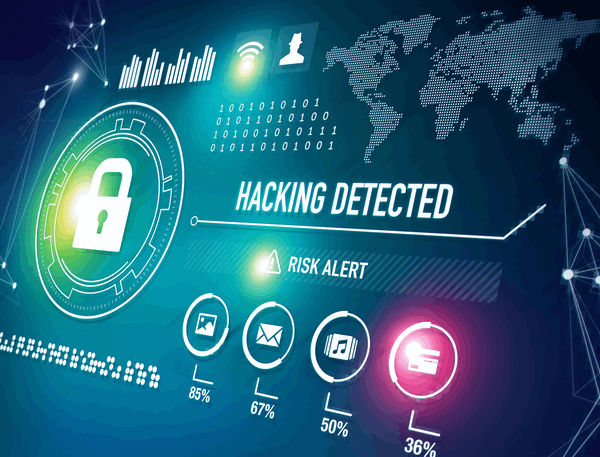 This increase in use of technology has brought a rise in security breaches among businesses. These gaps in the security system can cause financial loss and loss of important data. This has led many companies to adopt different strategies to protect themselves. Across Australia, there are different companies, like https://computertechnicians.com.au/computer-repair-south-east-melbourne/, that offer repairs and protection against these attacks.
Reasons To Tighten Security
Remote working during this pandemic period means that there's an increased vulnerability of businesses to phishing attacks and scams. Hackers have developed sophisticated ways to attack business systems, leading to more reasons to tighten security.
The reasons include the following:
Protects The Business
So many businesses have decided to tighten their security system to protect themselves from security breaches. Attacks, such as ransomware and phishing, have led to the loss of essential data and finances. Small businesses have been the most vulnerable due to lack of proper security infrastructure.
Security systems in organizations have, then, been improved to help protect them from such attacks. A company can easily lose its value after an attack as its reputation will be harmed. Businesses have also turned to cloud backup to help keep and retrieve important information when faced with a security breach.
Protects Customers
Every business is required to protect its customers from any form of attack. An IT system may contain passwords, credit cards, contacts, and security pins of clients registered in the system. A shoddy IT security gives hackers a loophole to harm clients.
Hackers can steal client data, which could lead to financial loss or sending spam messages. The need for customer protection has led businesses to up their security system, or they risk losing their clients' trust. Protecting customers is also a form of protecting your business.
Protects Remote Workers
Due to lockdowns, several businesses are having their employees work remotely. The security system doesn't protect the computers used by the employees as they aren't connected to the company's IT system. This leaves many workers vulnerable to malware and other viruses that may harm businesses.
These risks encountered in remote working have led to many businesses fostering their security systems. Workers are being taught how to avoid attacks. Different layered systems are being used to protect remote computers against unauthorized logins and phishing attacks.
Sophisticated Hacking
New developments in technology have led to the availability of better and more sophisticated hacking tools. Attackers have now armed themselves with ways to breach security systems, and steal or alter data from businesses.
Businesses are now shifting to better security systems, like artificial intelligence, to help eliminate these potential threats. Businesses are safer if they can match and prevent these new hacking techniques.
High Cost Of Attacks
For small businesses, security breaches could have devastating effects on their balance sheet. Apart from losing essential data, ransomware attacks will require companies to pay a high amount of money to continue with operations.
Recovering from a security breach is also costly and time-consuming, especially for businesses with no data backup. Organizations are upping their security game to help reduce such threats. Better cybersecurity ensures they don't fall victim to cybercrimes.
Regulations
Given the nature of cybercrimes, businesses are required to have an updated and efficient security system, or face fines and other penalties. Other than attacking businesses, hackers can use the information to harm a country's economy or threaten national security.
Businesses have had to improve their security systems and help fight cybercrimes. They also do this to prevent unnecessary penalties that could affect the company.
Rise In Ransomware
Australia has experienced a rise in ransomware attacks, with many businesses being forced to pay the money. Such incidents have led to substantial financial losses. This is also believed to be caused by geopolitical tensions that increase state-sponsored attacks targeting organizations.
With this rise in attacks, cybersecurity experts have advised small businesses to invest much in security infrastructure. Proper security protects the organizations and other government sectors from hits. Due to the threat that ransomware attacks cause to the economy, businesses have tightened their IT security regardless of the size.
Steps Australia Are Taking To Fight Cybercrime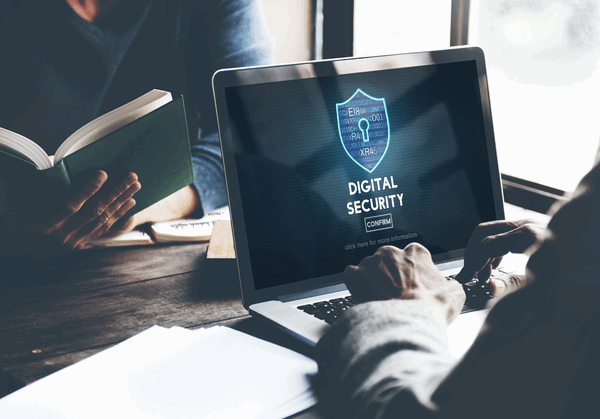 Together with key stakeholders, the Australian government has moved to the forefront in a bid to curb cybercrime in the country as cybercrimes have increased in the nation and are a threat to both the government and businesses. These are the steps to combat attacks:
Partnering With IT Industries
IT companies are integral in fighting cybercrimes as they can prevent attacks. These companies can make layered security systems that will protect the state and businesses from breaches. By the industries, businesses, and the government partnering to address these issues, they'll significantly reduce the attacks.
Stakeholders in the security system are conducting training on the public and workers on cybersecurity and the risks of cybercrime. People are being made aware of how attackers can take advantage of loopholes. Proper education will prevent them from falling victim to such breaches.
Use Intelligent-Based Approach
The country moves to an intelligence-based approach to fighting cybercrime by encouraging businesses to share any information with intelligence agencies. Organizations are also advised to adopt artificial intelligence to identify and correct loopholes that attackers can take advantage of.
International Engagement On Cybercrimes
Cybercrime is global, and the attack can come from anywhere around the world. By being part of a global legal framework and helping countries fight cybercrime, Australia increases its chances of fighting attacks. Partnership with international agencies significantly increases the chances of winning against security breaches.
Conclusion
As it's evident that there has been an increase in attacks targeted at businesses, there's a need to gear up and improve the fight against security breaches. As organizations think about migrating to a more digitized environment, they should always consider the security risks that come with it.
Remote working, which has been popular in this period, provides some of the loopholes to malware attacks. Protecting your business and customers offers significant value to your company, and you should, therefore, tighten the security system.