More than half of the food that is used in a restaurant is thrown away, while an insignificant percentage is recycled or donated. Institutions such as schools, hotels, and hospitals generate a staggering amount of food waste, the main drivers being oversized portions, the inflexibility of chain store management, malfunctioning appliances, and extensive menu choices. In case you were curious where all the types of food go, you should know that the waste ends up in the environment. Organic food waste material is buried along with all the other waste at the landfill site. There's a lack of oxygen and the organic matter is broken down in a process referred to as anaerobic digestion. The problem is that, when the microorganisms break down the organic compound, gases are released into the atmosphere.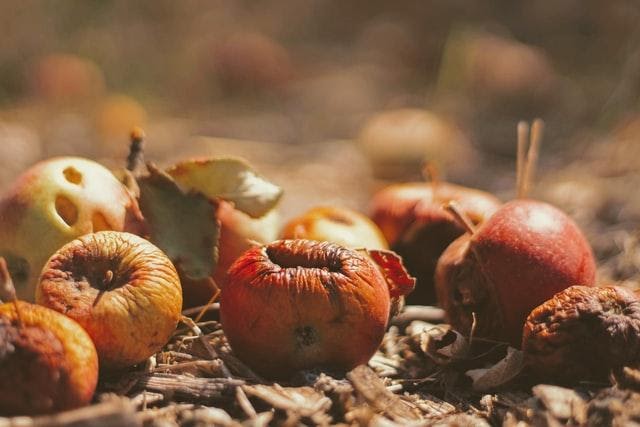 So, food waste rots and releases methane, which is a powerful greenhouse gas. It's paramount to keep food out of the landfills if you want to act on climate change. To be more exact, it's necessary to change restaurant operations to become more sustainable and evolve. If you're committed to making it work, your business can reduce its carbon footprint. Consider planning and implementing a recycling program. With many food businesses choosing to go green, setting up a workplace recycling program is a good way to become part of the eco-conscious evolution. If you don't know where to get started, please continue reading for some tips.
Undertake a food waste audit
First things first, you must conduct a food waste audit to get a better understanding of your waste stream. The independent examination will help identify recyclable materials and pinpoint just how much waste your restaurant generates. Additionally, you can use the data to determine how many recyclable materials are recovered or discarded. Before you start digging into your garbage, determine what exactly you want to accomplish. If you don't know what you're looking for, the results will no doubt be disappointing. Use the findings to identify opportunities for efficiency and improvements.
If you want to ensure that all the rules and regulations are met, you should outsource this task. A staff comprising experts will complete the grave analysis in due time. The approach starts with a thorough examination of your business, which makes it possible to provide much-needed information. Even if you have policies and procedures in place to minimize food waste, there's still a chance that you have a surplus. Addressing the food waste makes sense from a financial standpoint. So, let the professionals analyze your organization's waste stream.
Designate a responsible team for managing the garbage
Somebody in the restaurant needs to be responsible for food waste recycling, so delegate the program to a trustworthy team and provide the necessary training. This means passing on the responsibility for completing the task and controlling individuals or groups of people in your business. Even if you don't find it difficult or time-consuming, it's best to let others handle the food waste recycling. You're better off focusing your energy on promoting the business. Make sure your staff are aligned with your goals and carefully assign roles and responsibilities.
Write a list with everything that needs to be done and keep in mind that training can take time. Your employees should feel supported and have their work reviewed on a regular basis. Good communication is of paramount importance. Equally, even if you delegate complete control, the final success or failure will be yours. Healthy competition is a good way to motivate people to reach their goals. Therefore, post regular updates and make sure the food recycling program is at the top of people's minds. You can award prizes to employees who demonstrate a more sustainable behavior.
Opt for an upgraded baler or compactor
A baler or compactor can significantly increase your restaurant's recycling capabilities. A large volume of food waste is more difficult to manipulate, not to mention that this amount of recyclable materials risks ending up in the landfills. The items for human consumption are easily compacted, so they don't take up too much space. Some of the benefits include reduced waste disposal costs and increased revenue. The machines are safe and easy to operate, which means that only a short training session is necessary to operate the baler and compactor and teach others. There's a variety of equipment available, so there's no shortage of options.
If you think that the cost of a baler or compactor is too high, you'll be pleased to know that renting is an option. Renting is a practical alternative because it allows you to spread out the cost of your investment, so you have more working capital and enjoy financial freedom. Preventative maintenance is included in the agreement, though it's highly unlikely to experience any issues. If you're not unsure that it's the right time to invest in recycling equipment, rent the equipment and see if it suits your specific needs. When selecting a baler or compactor, it's important to take into account your priorities, needs, and financial goals.
Minimize the number of leftovers
As a restaurant owner, it baffles you to see leftovers. A great deal of money goes into advertising and promotion in an attempt to lure in customers and serve them at prime hours. One thing you can do to minimize the amount of leftovers is to implement a POS system, which helps you monitor the ins and outs of the business. If you were to discover that some of the ingredients go to waste because they're rarely or seldom ordered, don't purchase too much next time. Purchase only the ingredients that you know your business will use, even if there's a good deal going on.
Finally yet importantly, practice temperature control. Good temperature maintains the quality of the food and prevents the growth of dangerous bacteria. Use automated sensors to track temperature, which directly reduces food spoilage. It's up to you to provide staff training. Teach them what to do and how to do it. This goes a long way in terms of successful monitoring.