The corona virus pandemic has changed the way we work in unexpected ways. On a worldwide scale, workers have had to adapt to working remotely while maintaining efficient communication, productivity and rapport with colleagues and clients. This has also given workplace app developers new challenges, optimizing features for a workforce that is more reliant on technology than ever before. In this article we cover how apps have been aiding the workplace since the corona virus pandemic and what to expect in the future.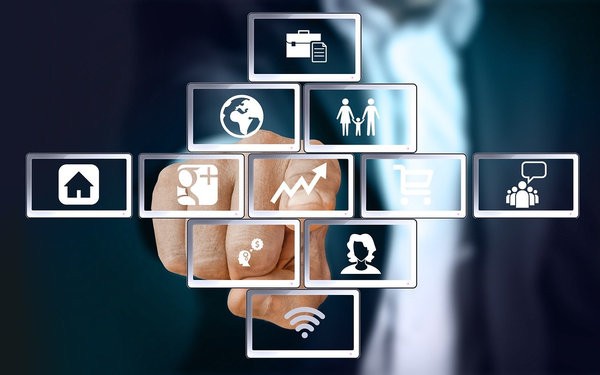 How has office work been affected by the COVID-19 pandemic?
How a workplace has been affected by COVID-19 depends on regional regulations and the type of work. However, office-based workers have faced similar challenges around the world. While many people still have no option but to work from home, others can access their offices with restrictions. According to USA Today, "When employees do start to return to the office – and those dates keep getting pushed further and further back for many organizations – some companies plan to implement rotating schedules to reduce the number of people in a given space." This also makes it harder to maintain company culture and support employee communities
Workplace apps can be used to facilitate the practical side of an employee's tasks and ensure that their personal needs are met. For example, it is crucial for new employees to feel welcomed into their new role despite the difficult task of online onboarding. These unprecedented scenarios have made communication and productivity apps essential to a workforce's operations. Here are four ways in which companies are successfully operating throughout the pandemic with workplace apps.
1. Teleconferencing apps
Teleconferencing has become a critical way for many workers to host meetings, leading to several opportunities for workplace apps to innovate. Here are two examples of teleconferencing apps and how their services have changed since the global pandemic.
Spatial is an app that enables colleagues to meet using virtual reality or augmented reality. Anand Agarawala, Chief Executive Officer at Spatial, has said that coronavirus concerns led to a 400% increase in requests for Spatial licenses and a 50% increase in usage. Spatial has also taken a huge step by launching its VR meetings app on Facebook's Oculus Quest store, making the app much more accessible to customers.
2. Communication platforms for instant messaging
In addition to video calls and virtual meetings colleagues need to have a comprehensive communication platform that can be used throughout the work day. This is critical to ensuring employees have everything they need to work efficiently and cooperate with their teams. Instant Messaging Apps play very important role in this covid 19 Situation.
Microsoft Teams includes features such as workplace chat, file storage, video meetings and app integrations. This year, Microsoft Teams gained more than 12 million daily users in one week – achieving a 37.5 percent increase due to more people working from home. When talking about how corona virus has affected the way we work, Microsoft's Chief Executive, Satya Nadella, describes it as going through "two years' worth of digital transformation in two months".
Slack is a communication platform with chat rooms that can be managed by topic, private groups and direct messaging between users. As workplaces around the world have become entirely remote, communication platforms such as Slack and Microsoft Teams have been an integral part of daily operations. Thanks to a surge in demand Slack hit new user records for simultaneously connected users. If you would like to learn more about Slack's operations in the early stages of the global pandemic, this Twitter thread by Slack CEO Stewart Butterfield explained the company's performance throughout March 2020.
Slack has also developed Slack Connect, a platform change for its communications app with the aim of replacing work emails. This allows up to 20 companies to work seamlessly together. In an interview with The Verge, Slack's Chief Product Officer Tamar Yehoshua explained that "The vision for Slack has always been to build Slack Connect so that the benefits you get for channel-based communication within your own organization you'll get when communicating with everyone." Tamar adds that "we wanted to build a model that addresses the limitations of email."