The global managed infrastructure services market was valued at USD 80.45 billion approx. in 2020 and it is expected to grow at a Compound Annual Growth Rate of 15% approx. by the end of 2030. Companies are adopting digital technologies to build new business models, optimize business processes, empower their workforce, and personalize the customer experience.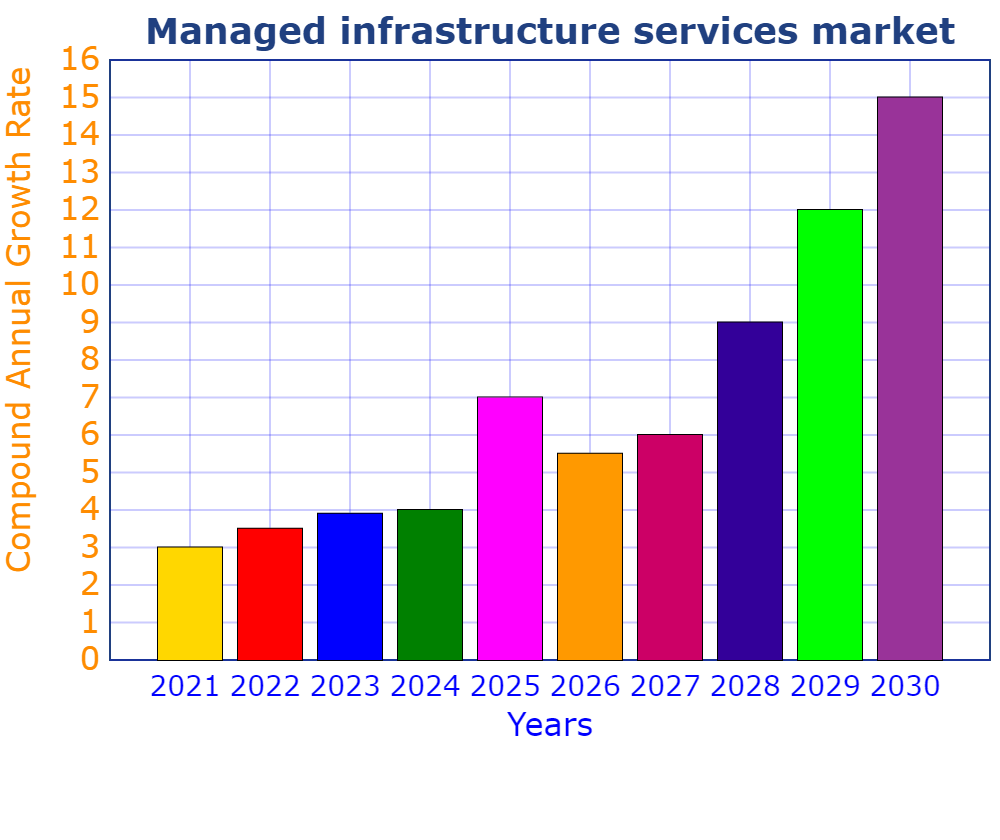 Managed IT services offer several benefits such as constant focus on improvement of operational and business processes being the most significant one. There will be a rapid progression in this market for the next 5years. After a close analysis on new techniques and methods used by Managed services, the rise of Cloud Deployments have brought change in the Managed Infrastructure Services Providers (MISPs) approach and made them embrace a delivery model for delivering technology services over public or private cloud. Considering the advantages the Cloud offers, businesses are seeking MISPs that have partnerships with Cloud providers (such as Google, AWS, Microsoft, etc.), to choose the right cloud providers, migrate to the Cloud, and manage services post the transition.
Such an approach and technology will be constantly evolving for the next many years. To see a constant elevation, MISPs have to work on their delivery. Providing best services, which involve improved managed Cloud infrastructure services including installation of Linux or Windows-based operating systems, regular maintenance and updates of software programs and applications.  According to Cisco Systems, managed services have increased the efficiency by 50-60%. Over the past few years, daily operations of break-fix and troubleshooting of servers are being outsourced to reduce their attention over IT issues and more towards innovation, thereby allowing the opportunity for IT service vendors to gain expertise in this space.
.
The need to maintain employee safety during and after COVID-19 has forced many corporations to change their regulations and policies. Recently, organizations are looking to outsource their IT requirements more than ever. This will bolster the managed services market and it is expected to grow tremendously. Emerging technologies, such as mobility and cloud computing, are rapidly changing the business landscape.
GROWTH: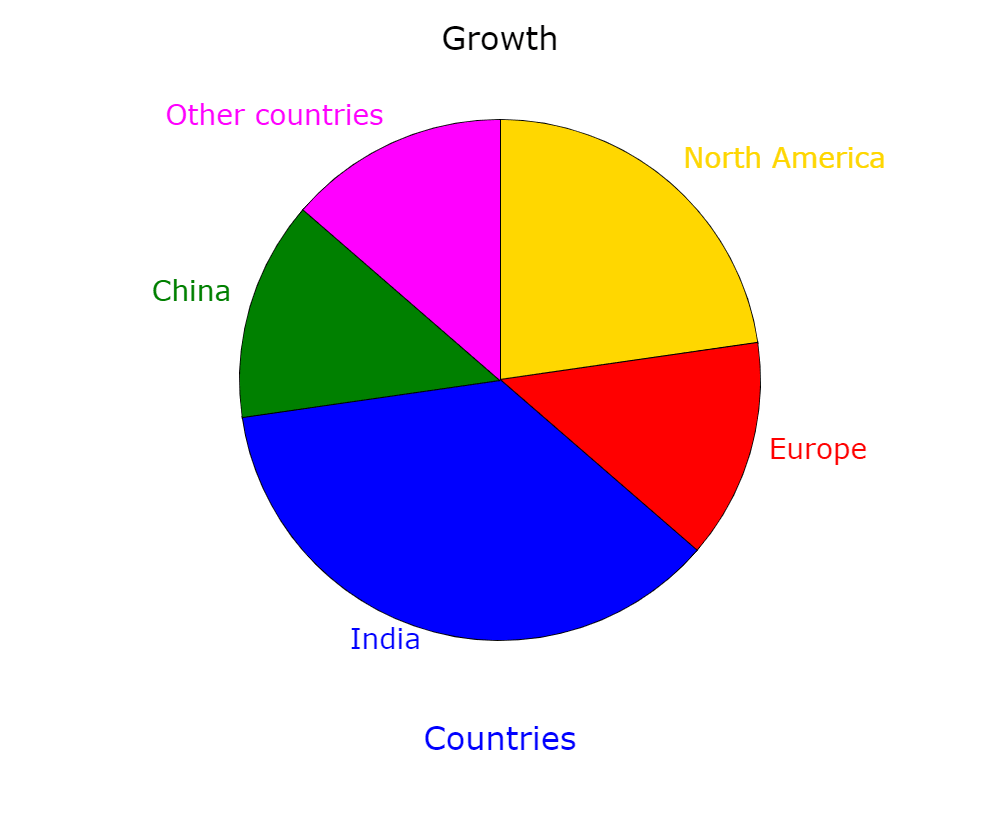 India is one of the fastest-growing regions in terms of the adoption of managed services.
North America will be the next on this list who try to dominate this market. The US holds the majority of the North American Market owing to the rising adoption of these services at cost-effective budgets.
Europe will also hold a significant position in the market. The growth of the European market attributes to the rising adoption of cloud platforms and the rising demand to manage enterprise data.
Technology trends such as analytics, Cloud, IoT, ML and Cognitive Computing are creating new business imperatives. This shift from on-premise mode to the Cloud is proving to be a boon for managed service providers as it opens an array of opportunities in verticals such as managed security, managed network, and the IT infrastructure.
Trends and forecasts:
Based on the end user analysis, the market scope includes medical, financial, government, audit & consulting, telecommunication, and insurance.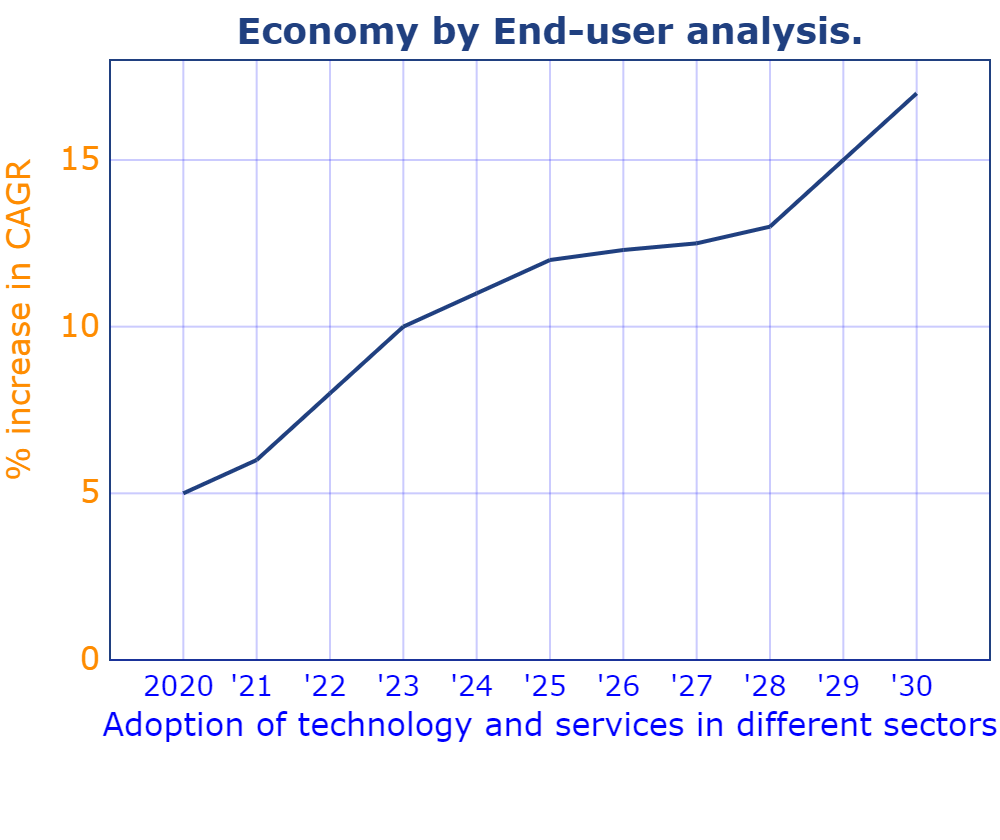 The Graph is based on end user analysis. Different sectors adopting new methods and technologies in their respective sectors vs compound annual growth rate (CAGR). CAGR will be upto 17% approx and an overall profit will be upto Rs 3000 Crores by the end of 2030. Managed Service Providers relentlessly working on improved managed cloud infrastructure service where managed cloud infrastructure include installation of Linux or Windows-based operating systems, regular maintenance and updates of software programs and applications.
The governments of different countries including India, U.S , Germany, Saudi Arabia and others aim to invest in SMEs growth. Other Countries are also looking forward to spending huge amounts on Indian (Micro, Small and Medium Enterprises) MSMEs.
The Indian Government has made a provision of Rs 15,700 crore for the Ministry of Micro, Small and Medium Enterprises (MSME) sector in the Union Budget 2021–22.
Conclusion:
India is expected to grow with the highest CAGR during the forecast period. The growth is due to the increasing investments in data security and the rising adoption of Cloud-based solutions among several other organizations. The new cloud storage platforms provided by cloud-based managed services will help to address compliance, service and security norms. The Key players in the market are focusing more on advanced strategies to prevent cyber security breaches in such environments. The growth of the segment may surpass growth expectations in the very near future.