Managing your laundromat can be challenging work, even when you love doing it. From hiring the right employees to marketing your location, there are plenty of things to keep in mind. To make money from your laundromat, you need to make sure that your business remains competitive and profitable, both in the short-term and long term.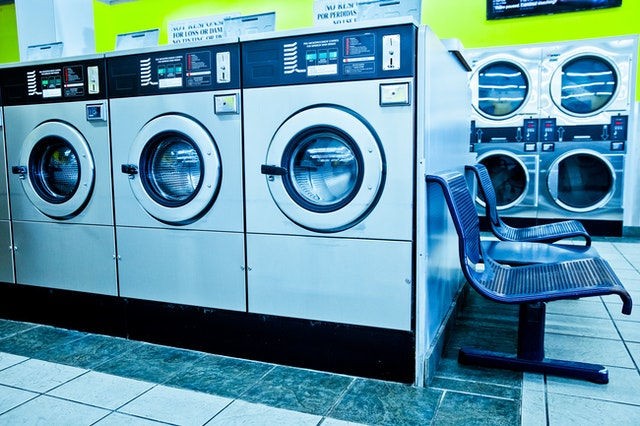 5 Tips for Laundromat Owners
Give your laundromat the chance to succeed by learning to manage it successfully. Read on for five effective ways to manage a laundromat.
1. Hire the Right Employees
No laundromat can be successful without a team of hard-working employees. If you can figure out how to serve customers quickly with the help of your staff, your business will thrive. While you'll certainly need an adequate amount of washing machines and dryers for customers, you'll also need enough staff on hand to assist customers with their laundry needs.
In hiring your staff, make sure to find people that are willing to do the grunt work involved in running a laundromat. This means tackling responsibilities like loading others' laundry into machines, drying them, removing them when it's done, folding clothes, and any other service they may request. Remember that a successful laundromat provides customers with a great experience that will encourage them to come back again.
2. Advertise Probably
If you want to get your laundromat business up and running as quickly as possible, you'll need to market to customers properly. Begin your marketing efforts by figuring out a way to advertise your new business and maybe even build a strong customer base before you open your doors. The best advertising options for laundromats include placing classified ads in local newspapers or placing flyers that people can pick up at restaurants, grocery stores, and other businesses in your area.
As you advertise your laundromat, don't forget to promote your business online as well. Use posts on social media and paid ads via Google to connect with local customers in need of a laundromat.
3. Invest Wisely
It's particularly important to invest wisely when it comes to choosing the right machines for your business. Even in a laundromat, it's important to diversify. Don't put all your eggs in one basket. Better yet, make sure you don't put all your detergent and softener in one machine.
For example, if you're debating between buying a discount washer and dryer set or purchasing higher-end credit card operated laundry machines (even if they're gently used), choose the latter. You'll save money in the long run on maintenance or replacement expenses by buying machines that you can rely on, even if they cost more money upfront.
4. Find Customers
Getting customers can be one of a laundromat owner's biggest challenges. As you begin your market research to find new customers, you'll need to figure out who your target audience is and where they are, so you can tailor your message to them. Find businesses in similar markets that are bringing in customers and see what they're doing and how you can apply it to your laundromat. Good sources for finding best practices include industry trade publications, websites like Yelp, social media groups, or LinkedIn discussion boards.
5. Remain Confident
As a new business owner, it's important to have a level of confidence when dealing with customers and clients. If you're not confident about what you're doing, they may sense it. This could lead to missed sales or unhappy customers. You'll need to be able to handle every situation with ease so you can retain your business and improve your reputation as a reliable laundromat owner.
Whether you just opened your business or are a veteran entrepreneur, don't lose hope in your laundromat. Follow these tips on how to manage your laundromat, and you'll be running a successful business in no time.