Hiring a laundry service for a hotel can be pretty challenging. After all, the hotel bedding can make a world of difference between getting a five-star review from the customers and getting complaints at the reception. It's pretty easy to neglect the laundry process of the hotel as there are a lot of other things to look after. Sometimes the owners can forget how important the hotel laundry is for a guest's experience. A dirty bed sheet, staff uniform or unwashed tablecloth at the dining, can simply tarnish the hotel's reputation within a blink of an eye. So, it's important to hire a laundry service to manage the hotel operation effortlessly. The struggle multiplies when there are too many laundry service providers working in the industry. Besides, all of them claim to offer the best laundry service in the hotel industry. So, there are higher chances for people to go wrong with their choices without having any proper guidance. And this is what happens in most cases. People often make a few serious mistakes while hiring a professional laundry service for their hotels. So, let's check out these few mistakes that usually people make to avoid them in the future.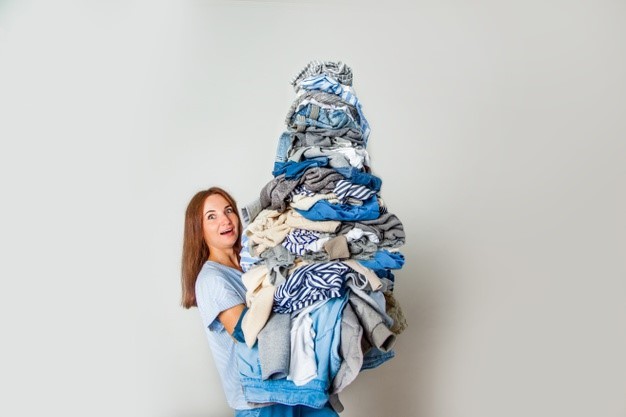 1. Not Checking the Delivery & Pick-Up Option 
Reputable professionals like the Manchester laundry service provide relief to individuals who are busy with the stress involved in additional work like the laundry. These professionals always keep a suitable pickup and delivery option for the hotel industry as well. It's because the owners always want to minimize their workload and spend more time on productive things. So, processing the laundry work is an additional stress for them. They leverage the power of professional hotel laundry services. However, if one starts working with these professionals without checking their delivery and pickup option, then it will be a recipe for serious disaster.
Sometimes these laundry facilities require these hotel staff to take the laundry to these cleaning facilities and collect the linens after it's done. It will only multiply one's trouble as it requires the hotel owners to invest their precious time in carrying the laundry back and forth. But, not all these professionals work in the same process. Some of these reputable providers offer convenient pickup and delivery options at the doorstep. One should check this thoroughly so that he can enjoy the convenience of hiring reputable laundry services.
2. Ignoring the Methods of Cleaning 
There's a specific cleaning method for each type of fabric. And the type of fabric determines whether the clothing should be dry cleaned or laundered. It may ruin the quality of the fabric if one adopts the wrong approach for cleaning these fabrics. Still, a lot of hotel owners ignore checking the methods of cleaning while hiring professional laundry services.
3. Not Comparing Other Services 
One may not get reliable professional laundry services in their locality when they don't compare the services available in the locality. It's always prudent to compare the pricing of several laundry services along with their quality before finalizing the deal. With this approach, one can get the best laundry service as per their cleaning needs and budget. Else, it's a serious mistake that people often make.
4. Not Checking the Payment Setup & Pricing 
Pricing is a critical factor that every business must consider before choosing a laundry or any other service. After all, it can be pretty troublesome for businesses when the expenses hike up surprisingly. A lot of hotel owners take their decisions in haste. Hence, they overlook the pricing of these laundry services. But, it's vital to hire a laundry service that keeps their payment and pricing transparent. Typically, most of these services charge based on the total weight of the laundry. But, additional fees can be included for large items.
People want these professionals to take proper care of their premium quality fabrics. In such cases, the pricing may increase. This is why reputable laundry services always keep their pricing transparent. There are some of these services that include some hidden fees therefore it's important to check the payment setup and pricing of several laundry services before finalizing them.
5. Neglecting Customer Reviews 
Customer reviews offer the best way to evaluate the quality of any service. Most people make the mistake of neglecting these customer reviews while hiring a hotel laundry service. But, one can easily tap into the general behaviour of these professional service providers by checking the customer reviews. The satisfied customers will always appreciate the company for providing top-quality services. This helps these professionals to build a good market reputation. But, it could be a disaster if one neglects the reviews from the existing customers. After all, none can provide more authentic feedback than those who've already used the services. These are the few mistakes that one should avoid to yield the best output.