React Native App Development is of the most popular frameworks. But for a new business, choosing this tech can be a confusing process.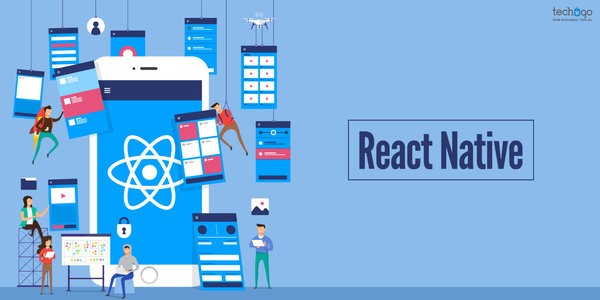 Are you facing similar difficulties???
If yes, then today, with the help of this blog, we would be thoroughly explaining the reasons you must choose React Native over any other framework. Take a good look to develop a better understanding!
1. Development
Development of an application is not a cakewalk, but using react native means that developers can majorly reduce the extra effort. Since a single code can run on the web, iOS, and Android, half of the effort is decreased. There is no need to rewrite the code from scratch because of the exceptional compatibility of the framework with different platforms.
2. Maintenance
Creating a platform based on React Native Technology allows the team to seamlessly maintain it. Fixing a bug, changing, or adding a new feature, everything can be easily maintained with this tech. The developers only have to make the required transformation once, and sync it all together on other platforms. This is the reason why many brands are considering adopting this technology for the development of their project.
3. Easy
The coding with this framework is not at all complex, therefore, development teams who have good command over JavaScript can easily understand it.
4. Personalized UI
The framework can help your business to deliver personalized UI to the audience. The popularity of your business application would shoot for the stars as it will be able to deliver a highly personalized User Experience (UX).
5. Pre-built components
The react native framework contains pre-built components for the development of iOS and Android applications. The developing team can reuse these pre-built components while creating a business app.
6. Web app to mobile app
A lot of time and effort can be saved with react native when it comes to converting web applications to mobile applications. The framework's modular and intuitive nature lets the developing team reuse the code for different platforms, with minor edits.
7. Audience
When businesses focus their market approach on reaching a wider set of audiences, they must go with cross-platform app development. By easily deploying the app in the open market, the framework allows brands to target a larger audience.
8. Pocket friendly
This framework is best for businesses who are trying to quickly deploy their digital platform in the market at a low cost.
9. Debugging
Cross-platform applications allow simple debugging because fixing bugs in one platform with fix the same in others as well.
10. Memory
There is no need for cross-bridge linking, and a lot of codes are executed during the run-time. That is the reason why react native applications take up very little memory in the user's phone.
11. Community support
Since react native is a popular framework, it has a colossal online community. This community delivers constant invaluable support to the teams who need it. One can share the query online and get the solution in a short period of time.
Wrapping it up!
These are the 11 major reasons why businesses must choose React Native App Development. If you want to fetch more insights about the process, then make sure to reach out to a leading app development team. They would be able to help you out with the related technicalities and guide you towards creating a trendsetting platform.
The business world is exploring a variety of technologies to decrease the gap between their user base and their process. If you are looking out for something similar, then make sure to connect with the experts. You can drop your queries and doubts in the comment section. Until our next update, stay hooked to this space for interesting updates from around the world!
Author :

Ankit Singh is an ambitious entrepreneur who has set a remarkable difference in the app development turf, with his innovative ideology and creative spark. Apart from having a knack of technical advancements, he also has a taste writing and loves to share technical tips happening in the tech industry.
Social Network : https://www.facebook.com/profile.php?id=100001040361823
https://twitter.com/ankit27_singh
https://www.linkedin.com/in/ankit-singh-1a368a53/