Headlines play one of the main roles in driving traffic to your website. They have the power to entice consumers to click on the headline. Thus, headlines can bring potential customers to your e-commerce website. They also have the power to boost your SEO efforts and help you rank better in search results.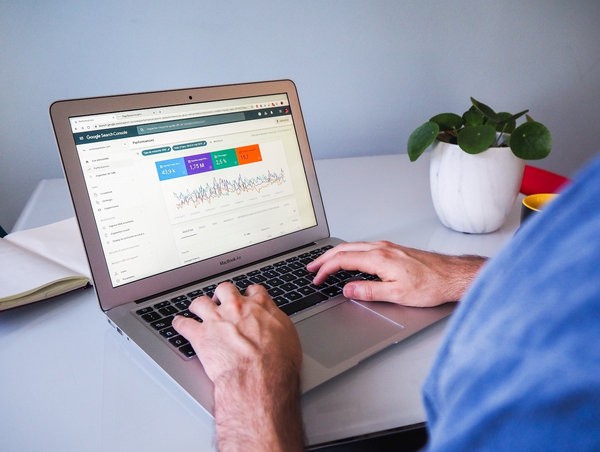 Just think about it. How can you get consumers and search crawlers interested in your content with a poor headline? You can't.
Writing optimized headlines that captivate the readers can be a powerful tool for increasing organic traffic. As you'll focus on organic optimization, you'll be able to lower your paid marketing expenses.
In addition, great headlines with SEO intent can help you build authority in your industry and establish a strong brand image. The trust you evoke will then lead to an increased conversion rate.
Should we say more about the relevance of impactful headlines with SEO intent?
If you want to reap the benefits, you first must learn how to write such headlines. With that in mind, we present to you some practical tips for creating irresistible and optimized headlines for your e-commerce.
Come up with Several Headline Options
Don't settle for the first idea that pops into your head. Do some brainstorming and play around with different headline options.
The more you think about it, your creativity will be more daring. Write down several headline options for each content you want to post on your e-commerce website. Whether you need to write a headline for a blog post or converting a product title, first explore some headline possibilities.
Once you have these headline types in front of you, you'll be able to choose one that can work best for both SEO purposes and captivating readers.
Aim for a headline that is suitable for your target audience. You must take into consideration their sensibility and preferences.
Also, opt for the headline that includes the main keyword. Or a headline that leaves you space to write the main keywords in without damaging the headline's effectiveness.
Brainstorming headlines can be a useful routine for surfacing original headlines. Don't hesitate to give it a try.
Another thing you can try if you fail to come up with winning headlines is to search for different writing and editing tools online. Services like Grammarly, Scribendi, Getgoodgrade.com can be really helpful for your headline writing endeavors and brainstorming. Also, you can read different writing services reviews like this one to choose the proper writing help based on your needs.
Include Relevant Keywords
To optimize your headlines and make them relevant to consumers, you need to imbed relevant keywords. These keywords need to be related to your niche and the topic you are writing about.
With the help of keywords, you'll be able to help search crawlers bring relevant traffic to your website. What's more, the consumers will be more tempted to click on the headline if the keyword in their search query matches the keyword in your headline.
But how can you get to these relevant keywords?
There's no need for manual labor when there are a plethora of useful tools waiting for you.
For keywords research, you can use tools like:
Bear in mind that you need to be strategic with keywords. Avoid keyword stuffing by all means. A keyword that doesn't naturally blend in with the headline can only do damage.
Come up with Question-based Headlines
Where do you go when you need an answer to a question? Google. You type in the question, and the answer magically appears right in front of you. That's what your potential customers are doing as well.
If you craft headlines in the form of the question, your headline will be a closer match to consumers' queries.
The question-based headlines also provoke in the reader a "that's a question I need an answer to" reaction. Make those headlines irresistible and improve your SEO intent with relevant questions.
There is a great tool that can help you come up with relevant questions. That tool is called Answer the Public. Type in your main keywords, and this tool will show you some related questions that are popular in search queries.
Create CTA-based Headlines
Provoke your target audience to take action with CTA-based headlines. What kind of headlines are those, you ask? Let us give you a few examples:
Improve Your Health with Meditation
Become a Conversion Master
Buy Your Dream House
Headlines that announce a certain change will attract readers.
Actionable headlines are also a great choice for improving your selling strategy. They put the reader in that "I need to take action" state of mind.
Furthermore, a CTA-based headline can be a great fit for different types of headlines. You can use them for your website content as well as engaging social media content.
Your SEO efforts can also benefit from actionable headlines as they embody a CTA. Simply add your main keyword in the headline and inspire action.
Use Numbers
According to Moz's research, "numbers" headlines resonate the most with the readers. They are specific and give consumers a clear indication of what awaits them once they click on the headline.
People are methodological creators, and therefore, numbers can make your headlines highly attractive. Numbers work best with headlines that announce research results or listicles.
Adding credibility to your e-commerce website with informative and educational content will boost your SEO efforts. That's why digital marketers often opt for numerical headlines.
The highest performing headline number is 10, according to BuzzSumo research. The same research showed that the next best-performing numbers in headlines are 5, 15, and 7.
If you want to further captivate the consumers, power up your numeric headlines with superlatives. For example:
10 Best Ways to Market Your Products
7 Best Tips for College Students
Top 5 Skincare Products
Evoke Curiosity with Power Words
When you come across words such as "amazing," "unbelievable," "shocking," and similar, such a headline instantly captures your attention. Why would you opt for something ordinary when something amazing is at your disposal?
Take the following two headlines as an example:
X Facts about Dental Marketing
X Unbelievable Facts about Dental Marketing
Be honest and admit that "unbelievable" builds up curiosity and anticipation. It makes the readers curious not only about the facts about dental marketing but also about what is unbelievable about it.
However, if you do use power words such as that, the content must stay true to the promise. In that case, you must deliver "shocking," "unbelievable," or "amazing" information. Otherwise, your headline will be nothing more than yet another click-bait.
An e-commerce business that needs to build trust can't allow untruthful headlines. If your content doesn't have that "amazing" or "unbelievable" effect, your bounce rate can rise. Consequently, search crawlers will dismiss your content.
Final Thoughts
Get into a routine of combining SEO tactics with unique and compelling headlines. Once you make the aforementioned tips a part of your headline creation process, your writing will notably improve.
Don't miss out on a chance of creating a headline that will help your drive more organic traffic. Irresistible headlines with SEO intent can become your faithful customer magnet. Good luck, and let's get to writing!