Question and answer sites are a relatively young trend. However, it has already gained unprecedented popularity. The most prominent representative of such sites is Quora. This site is ranked 345th among the most popular sites in the world.
The creation of such a site requires some training and knowledge. In this article, we will go over the process of creating a Q&A website, highlight important features, ways to attract an audience, and much more. Without further ado, let's get started.
Reasons for Quora's Popularity?
Quora is a question-and-answer site with over 300 million unique visitors where any registered user can ask a question on any topic and get an answer from other users. In addition, this website site has a feature to reply to other users, edit your old replies, follow topics, and much more. However, what is the reason for such huge popularity?
Everything is very simple. The entire site and its sections have a user-friendly interface where it is difficult for the user to get lost. The home page contains props of recent questions from various categories. Everyone's familiar Home button takes the user to the home page. The "Reply" button takes the user to a page with topics that may be interesting and can be answered. We will not paint for a long time, since the idea is clear. Such an intuitive interface makes the site very friendly for any category of users, which is what makes it so popular.
How to Build Your Q&A Website?
First of all, you should follow a strict multi-step plan. It looks like this:
Step # 1. Conduct an in-depth analysis of your competitors
Step # 2. Start your search for a professional development team.
Step # 3. Consider a beautiful and user-friendly design
Step # 4. Create an MVP version of your site with the most important features.
Step # 5. Develop an advertising strategy to engage your audience.
Step # 6. Develop unique features that will set you apart from the competition.
Step # 7. Decide how your site will be monetized.
Step # 8. Maintain and update the site constantly.
Now, it's time to talk about the main features of Quora-like websites. These features are vital for creating an MVP version of the website.
Activity feed. One of the most important forms of user interaction. The user should clearly see all recent actions with following content.
Following. To allow users to stay up-to-date with favorite topics, it would be wise to add a feature to follow different topics.
Comments. Comments are what it's all about. Let users discuss various topics in separate comment sections.
Share feature. For more convenient socializing share comments is a must.
User profile. Let users create their profiles by adding names, photos, and descriptions.
Home page. This page includes all recent updates on top-answered topics.
Spaces. Spaces is a special Quora feature that allows users to create communities based on their interests.
Ways to Attract Users
Before you start developing any site, it is worth considering ways to attract an audience to your site. As we look at building a Quora-like site, we'll look at different ways to engage an audience using the Quora experience.
How Quora Gains Its Audience?
When Quora first appeared, developers did not have any starting audience and developers had to create content themselves to attract it. The developers themselves asked questions on the site and answered them from their accounts. At this rate, they started to generate the first traffic.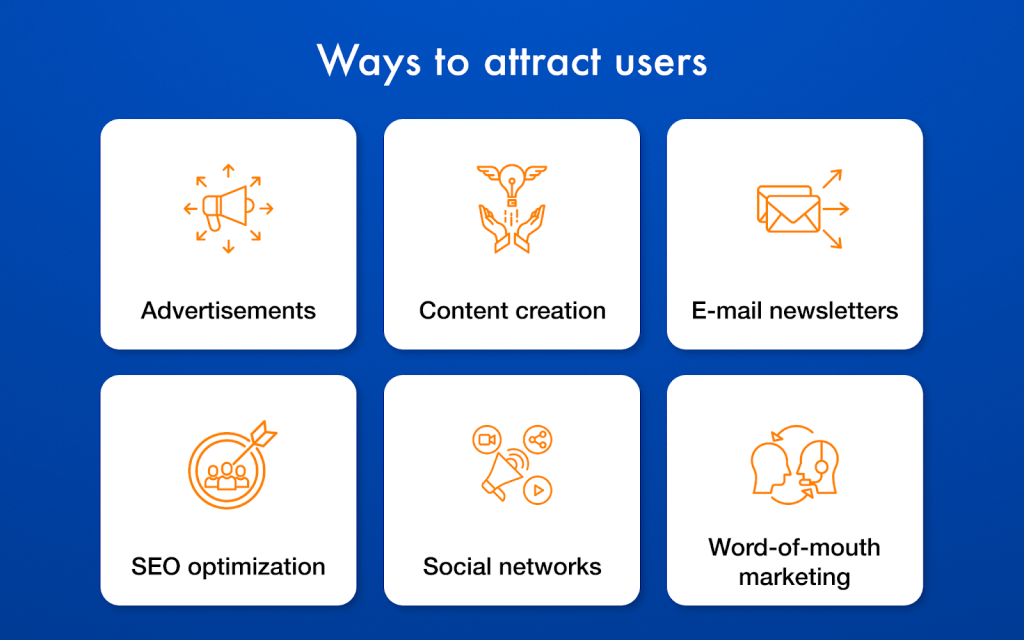 As a result, the very first rule of creating such sites is not to leave it empty. You should have content on your site that you build up as you go from the start. Users won't go to an empty website, so content is key.
Besides, there are several more proven ways to generate traffic:
Advertisements. This is the most common way to engage your audience. You use paid advertising channels (websites, social networks, etc.) in order for more people to know about your website.
Newsletters. The newsletter serves more as a way to interact with the user. For example, you can send a user a weekly sample of the ten most popular questions.
Social media. Be sure to create a page on social networks. Thus, you will be closer to your audience and will be able to receive feedback and suggestions for improvements.
How to Monetize Quora-Like Website
According to analysts, the Quora website was valued at $1.8 billion in just five years of existence. All thanks to a combination of different monetization methods.
Advertisements. Advertising serves not only as a way to promote but also as a way to make money. As soon as the site has a sufficient audience, you can implement various advertising banners. In addition, the larger your audience, the more valuable advertisers will turn to you.
Purchasable features. You can think of various additional features that users could buy. For example, community owners need advanced analytics to track their activity. And you can easily solve this problem by developing similar functionality and putting it up for sale.
Donations. Voluntary donations are another way to make money. In the huge audience of your site, there are definitely those who want to support your site financially. However, you must first show them the high quality of your product.
Google AdSense. This is another option for adding ads to your site using Google services.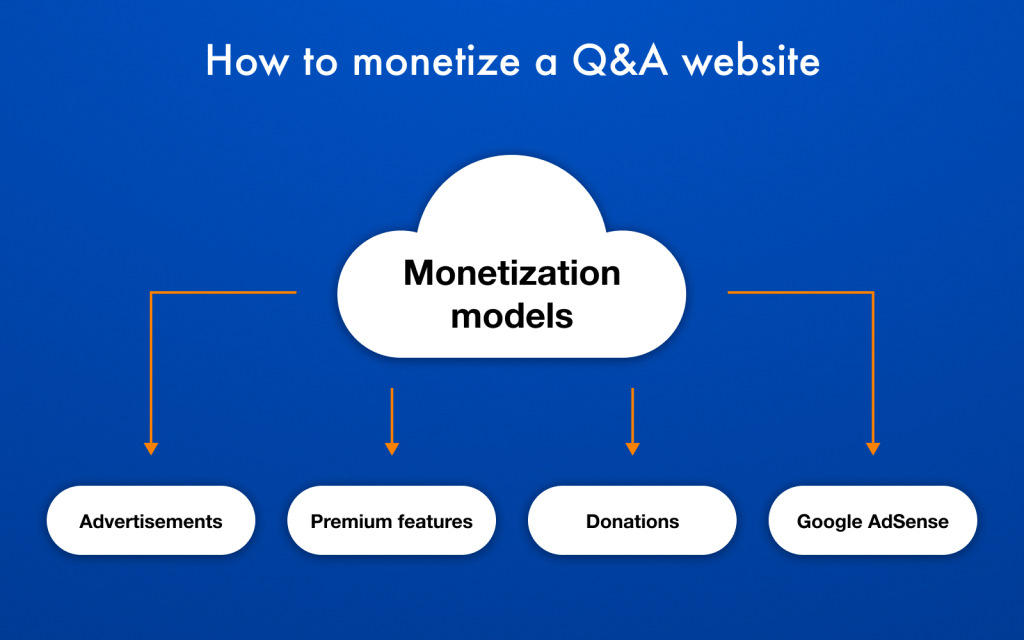 Ways to Make Quora-Like Website Better
Website creation is not the whole secret of success. You must constantly monitor the content on the site, conduct a dialogue with the audience and improve the service in every possible way.
Engage your audience. The more visitors spend time on the site, the better. You can implement various features that will create the necessary conditions for longer surfing on the site. For example, add an unlimited number of subscriptions or a separate block with similar questions.
Make the most out of social networks. Implement the login feature using social networks. Or add the ability to share your answers to questions on popular social networks such as Twitter and Facebook.
Think twice before sending an email. A too intrusive mailing will annoy and scare users away, so try to send fewer emails while making them high-quality and useful.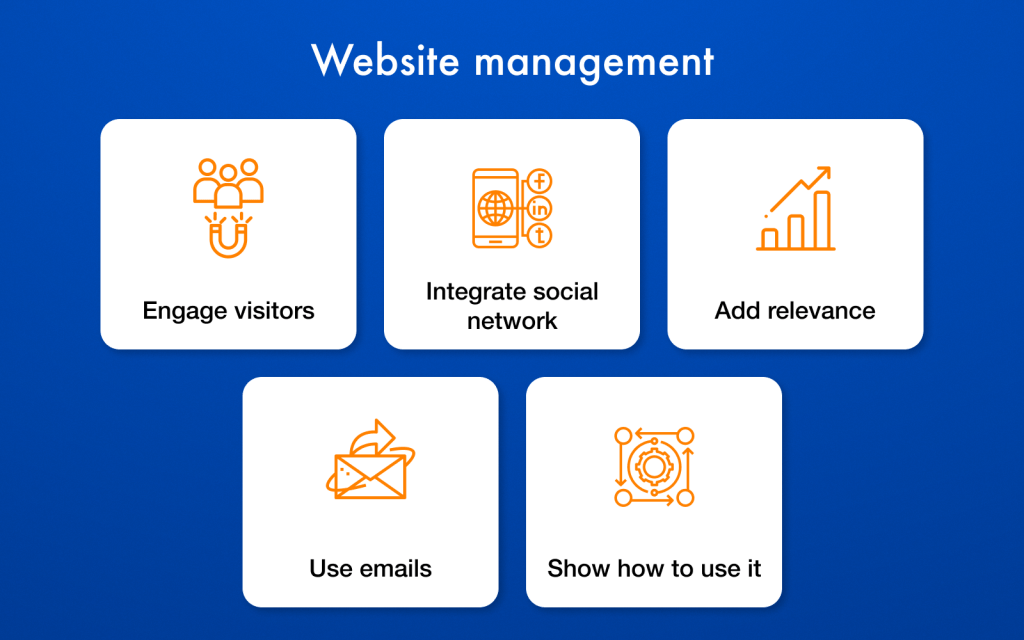 Tech Stack Needed
The development of such a site requires the use of certain technologies, which is the time to talk about.
For example, Quora is created entirely in Python, and the question immediately arises why this particular programming language. There are several reasons for that:
Python is easy to learn and easy to read, making building websites like this much easier with Python.
Python is great for prototyping.
Python has a huge library with many useful tools.
Python has a solid ecosystem.
We fully agree with the above theses, and Python is an excellent programming language that is well suited for this kind of project. However, if you want to build a website on other technologies, you better hire an outsource web development company that will help you with technologies, choosing the most effective ones for your tasks.
Wrapping up
As you can see, creating a Quora-like site is a responsible process that you should be prepared for. You should completely decide on the form of the future idea and its features before you talk about your project with the developers. Now you are armed with the knowledge and ready to create your own Q&A site.