I remember one bewildered professor in college recounted how a top man of a business firm asked him naively what a feasibility study is. How's that for a chief executive officer?
Defined simply, a feasibility study is a study undertaken to determine a project's viability. For any organization going into a new and unfamiliar venture, that should be an imperative. This need becomes all the more essential when the project is as novel and debatable as bio-ethanol production from cassava.
Although agricultural products in the country specifically grown for use as biofuels include several crops, RA 9367 or the Biofuels Law at present mandates only coconut for biodiesel; and sugarcane, sweet sorghum, cassava, and corn for bio-ethanol.

The bio-fuels law took effect in 2007 but the mandated minimum blend of 1 percent coconut bio-diesel or coconut methyl ester (CME) was first implemented for all diesel engines. The law says a minimum 2 percent of bio-diesel should be implemented by 2009 as well as the minimum blend of 5 percent bio-ethanol (E5) for all gasoline engines. The 10 percent blend of bio-ethanol (E10) is scheduled for implementation by 2011.
Nonetheless, the E10 blend is available in the market today; with sugarcane probably holding the biggest share of the market at present as records from the Bureau of Agricultural Research (BAS) show it does best in terms of productivity compared with other sources of bio-ethanol.
Given this background, what then are the chances of cassava if one decides to be actively engaged in its bio-ethanol production? Now that's one wise question to ask to show how smart you are.
Feasibility study completed
The Bureau of Agricultural Research (BAR) funded the recently completed feasibility study of bio-ethanol production from cassava in the Philippines which was undertaken by the International Society for Southeast Asian Agricultural Sciences (ISSAAS).
The comprehensive study covered all important aspects that need to be considered in producing bio-ethanol from cassava –from production, to post-harvest, processing, marketing, organization and management, and, most important, financing.
From the point of view of financial analysis, the study considered three types of investors that would likely go into it. These are: corporate- and joint venture-run cassava plantation; ethanol processing (primary and secondary); and integrated cassava plantation and ethanol production.
The researchers assumed that the equity of investor for the three cases is 20 percent of the initial capital investment. They likewise considered loaning the remaining capital requirement from the Development Bank of the Philippines (DBP) at 9.75 percent interest payable in seven years with a grace period of three years.
Cassava's edge
The hyped-up global concern over climate change and the depleting source of fossil fuels triggered the renewed interest on bio-fuels. As a matter of fact, the researchers of the feasibility study observed that cassava is becoming an important bio-fuel crop in China, Thailand, Brazil, and other countries with more advanced national programs for bio-fuel production. But why this lowly root crop, you might ask?
With regards to its cultural management, the study says that cassava needs only minimum crop maintenance, responds well to fertilization, is typhoon- and drought-resistant, and can be harvested year-round in areas with evenly distributed rainfall. "In general, areas suitable for sugarcane production are also favorable for growing cassava," the study says.
According to the study, cassava has a very high starch-to-sugar conversion ratio. This high starch content means that a high percentage of sugar can be converted from it, and which, in turn, is needed to produce bio-fuel. The study likewise heralded it as the cheapest feedstock among the major starch-based feedstock for ethanol production.
"Average costs of feedstock per liter of ethanol from molasses and corn are quite high, while those using sweet sorghum is comparable to that of sugarcane. Potentially, feedstock from cassava can be produced at the lowest cost. With high feedstock yield levels, ethanol yield from cassava becomes comparably better than those from sugarcane or sweet sorghum," the study illustrates.
Sensitivities
Part of a feasibility study is a sensitivity analysis on the financial viability of a project. In this particular study, the researchers pointed out sensitivities of cassava's bio-ethanol production depending on the prevailing price of tubers, changes in yield levels, variation in overall production, and total production cost.
"Cassava can also be the most expensive among the major feedstock depending on prevailing prices of tubers or derived products. Cassava used for food preparations are purchased at a higher price than those used for industrial purposes," the study reveal.
Generally, the study's computation shows that an increase in tuber yield by 10 percent will increase the average net income by 32.5 percent. On overall production, slight reductions of at least five percent in production cost will increase average net income by 10.1 percent, return on investment by 2.3 percent, and shorten the payback period by 0.3 years.
"The major components of cost are direct labor cost (44.6%) and direct materials (30.4%). The biggest cost item for direct materials is the cost of fertilizer (73.9%) while harvesting expenses accounts for the larger fraction of direct labor costs," says the study.
Production
The study strongly recommends that the production site be located in areas with uniform rainfall distribution to ensure constant and uniform supply of the feedstock all year round for the distillery plant. Doing this, the study says, would ease the burden of planting and harvesting the feedstock in an exceptionally vast production area in a very short period of time. Moreover, according to the study, more uniform year round harvesting is advantageous for primary processing operations as it reduces the need for larger processing equipment and storage facilities.
The primary processing, as indicated by the study, transforms the freshly harvested cassava tubers into cassava flour. A typical cassava processing system goes through the following procedures: harvesting, bagging, transporting, receiving, washing, cleaning, peeling, chipping, drying, storage, and milling.
"The primary processing system will provide the necessary cassava flour for the production of the 30 million liters of ethanol per year which is the required capacity of the distillery plant essential for bio-ethanol production. An estimated 10,000 hectares of cassava plantation would be required to supply feedstock for the plant's optimal operation. Assuming a 300-day operation per year, a daily output of 100,000 liters of ethanol is produced," according to the study's computations.
Key factors
In designating plantation areas, the study recommends that it should be near where the produce will be conveyed for processing. The study says that primary processing centers should be established in selected strategic sites so that harvested tubers may be processed without delay. Doing this would likewise facilitate inbound logistics to minimize costs of transport to the distillery site. This goes without saying that road system and related infrastructure connecting the plantation sites, primary processing facilities, and the distillery plant are critical.
Moreover, contract arrangements between the distillery company and the farmer-landholder are found to be necessary to assure the continued supply of feedstock to the processing plant. The study likewise concedes to the fact that the estimated area of 10,000 ha required to generate feedstock for the full production of the distillery is quite sizeable. "To attain this area requirement would take a minimum of at least three years given the time of developing the production area as well as the anticipated deficiency for the large quantity of planting materials required for such a vast plantation," it explains.
Furthermore, the study states that the duration of time required to meet the target production area is consistent with projected time needed to build distillery plant. Accordingly, "Full capacity of production area may be scheduled to coincide with completion of ethanol plant. In the interim, harvest for first two years can be traded to feed mill or starch factories already existing along the location of production sites."
Potential areas
The study specifically identified the provinces of Saranggani, South Cotabato, Sultan Kudarat, Misamis Oriental, General Santos, and Zambales as target sites for cassava production while the potential areas can be found in Bukidnon, Negros, North Cotabato, and Davao where sugarcane plantations are mostly located.
The study also named four companies which have signified intention or are producing cassava already as feedstock for bio-ethanol production. These companies are Eastern Petroleum, Robson Agro Ventures, Alsons-Saranggani, and Alsons-Cagayan de Oro.
Meanwhile, BusinessWorld Online reported in November that publicly listed bio-ethanol producer Basic Energy Corp. will focus on its cassava plantation in the next two years and raise up to $30 million from foreign and local investors to partly finance its operations for 2009.
The other side
After learning what it takes to produce bio-ethanol from cassava in terms of its viability, it is only sensible to take into consideration both its positive and negative impacts in pursuing such a large-scale project. Taking, for example, the perspective of Engr. Greg Macabodbod, convenor of the people's organization Kagay-an Watershed Alliance (Kawal), regarding the areas of concern for the cassava bio-ethanol project indicates that:
"In pursuing such projects, we must also empower the public to be aware of its effect on the environment so that toxic effluents and solid waste can be properly addressed. We also recommend the strengthening of local capabilities to identify, package, and promote an environment-friendly and socially-sensitive bio-fuel projects and do project pre-implementation activities. There should also be a continuing flow of information from the government, academe, and private institutions so that the proper implementation of such projects can be put into place," Engr. Macabodbod states.
Source: Miko Jazmine J. Mojica – bar.gov.ph, October-December 2008 Volume 10 Issue No. 4
Do you like this Money making business ideas? then please consider subscribing to our PINOY BISNES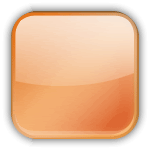 RSS feed. You can also subscribe by email and have new business ideas sent directly to your inbox. (Once you entered your e-mail address, you need to login to your e-mail account and click the link to confirm your subscription).