Pineapple is a well-known fruit and can be found abundant in traditional markets, especially during harvest season. Consumers are fond of this fruit not only because of its delicious taste, but also because of its high vitamin and calorie content which is good for the health. Pineapple is often consumed as fresh fruit as well as processed food and beverages.
The productivity of pineapple does not necessarily yield good price. At harvest season, the price is very low and lots of wastes are incurred in the market place and producing centers.
To overcome this problem, a technology has been developed to process fresh pineapple into nata de pina. By adding Acetobacter xylinum, the sugar component in pineapple juice can be changed into a substance which is called nata de pina.
How to Make Nata De Piña
Materials
Pineapple juice, 10 liters
Diammonium phosphate (DAP), 30 g
Sugar, 4.8 kg
Glacial acetic acid, 0.2 liters
Acetobacter xylinum, 1 liter
Equipment
Blender
Knife and cutting board
Siever
Pan and stirring spoon
Stove
Plastic tray
Method of Processing
1. Prepare all the materials
2. Mix and boil pineapple juice, DAP, sugar, and glacial acetic acid.
3. Let the juice cool in a plastic tray, and then add starter Acetobacter xylinum and cover with paper.
4. Fermentation lasts for 14 days and nata layer will be formed thereafter. Cut the nata into size 1 x 1 x 1 cm, wash and boil.
5. Soak the nata in water for one night, and change soaking water repeatedly to eliminate acid taste.
6. Add 40% sugar solution, essence, and benzoic.
7. Package nata in cups covered with plastic.

Pineapple Jam Recipe
Ingredients
1Kg pineapples
500g sugar
4 cloves
1 tablespoon lemon juice
Method of Preparation
Step 1. Remove the skin of the pineapple and cut it into small pieces. Use only the soft flesh.
Step 2. Cook the pineapple with 2cups of water and the clove. When it is done, remove the cloves from it and grind the pineapple pieces. Boil it again with the sugar and lime juice. Stir it well.
Step 3. When the content becomes thick, remove from fire and pour it to a clean bottle.
Sources: agnet.org , webindia123.com
Photo: bisnisukm.com
Do you like this business idea? then please consider subscribing to our PINOY BISNIS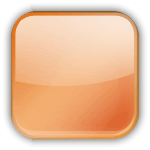 RSS feed. You can also subscribe by email and have new articles sent directly to your inbox. (Once you entered your e-mail address, you need to login to your e-mail account and click the link to confirm your subscription).