Building and managing any business can be tough and complex. CDO Foodsphere's founder, Corazon Dayrit Ong, started from selling homemade meat products from her family's house in Valenzuela.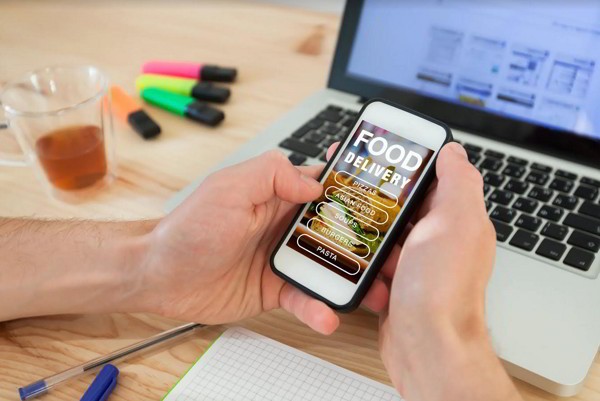 Being your own boss means sharing more roles than you ever did at your day job. Still, this shouldn't discourage you from opening up your shop even online. If you want to be a foodpreneur, here are five ways to get started on the Internet.
Step #1: Study your market.
One of the most fundamental aspects of growing your business is learning who needs it. How old are they? What are their source/s of income? What are their interests?
Whether you already have a recipe that's tried and tested or was just about to venture on a new product, consider what makes your items worth buying. From here, you will draw inspiration on how you will market your product or service and everything else that follows.
Step #2: Consider the production cost.
There are countless ways on how you can mass produce your product. The choice is yours, but make sure it's something you can commit to.
Home cooks usually create their products at home. SMEs rent shared kitchen spaces to save on additional costs, or even set up their own if they already have the money. Industry newbies and business-savvy people prefer partnering off with an existing manufacturer. The production phase is the most crucial aspect of your business and should align with your budget, timeline, and other expectations.
Step #3: Weigh in logistics.
Shipping is one of the most common pain points of business owners. Export limitations, country restrictions, and finding the right courier, are just some of them.
A starting entrepreneur may prefer to have their goods delivered through a local courier or curbside pickup. Growing brands usually partner up with groceries and supermarkets to sell their product. Meanwhile, worldwide expansion calls for reading the fine print on the legalities, fragility and shelf life.
Step #4: Invest in branding.
Here comes the fun part! Let your creative juices flow as you brainstorm ways on to make your item even more alluring to your customers.
Small businesses might even take on this task themselves. Others will tap creative agencies to build a marketing portfolio that will enhance your product's appeal. Don't forget to include labelling requirements such as expiry dates, manufacturing dates, allergen warnings, country of origin, nutritional facts, and other mandated regulations.
Step #5: Prep up the legal work.
Since you're selling essential goods, it is best to follow through with all the needed paperwork. Research on the subject as much as you can to avoid any legal troubles.
Setting up the legal foundations of your business venture ensures customers that you are not a dodgy company. Best of all, you can prove that your products are safe to eat and might even attract other business entities to invest in your product. Once you have obtained all the needed permits and other documents, you're ready to launch your business.
Step #6: Promoting Your Business
For the Philippine market, an online business can use social networking sites such as Facebook and Instagram to market their foods. Many SMEs utilized these platforms as everyone is using this social networking sites.
And you're all set! Now go out there and work on your latest venture.