Whatsapp is one of the most used platforms by everyone for communication, business purposes, and many other factors. It has more than 1.3 billion active users all over the world. Now, you can imagine how powerful it is for marketing and targeting customers.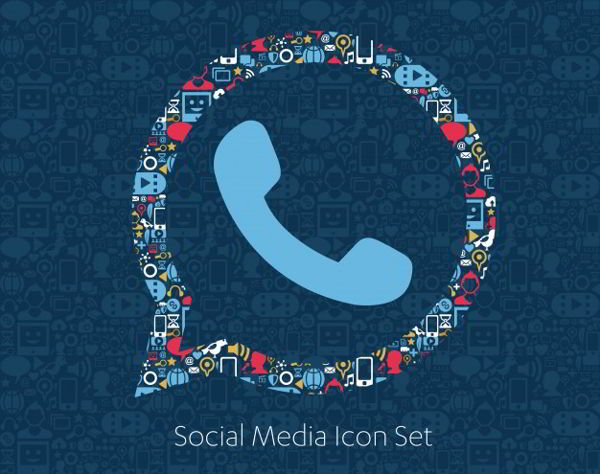 One of the best benefits of Whatsapp marketing is that it targets and communicates with customers directly. Whatsapp is regarded as the fastest growing social media networking apps all over the world. It may be possible that many of you don't have an account on all the social media platforms but almost everyone has Whatsapp account.
It helps you to be in contact with your friends and family. Whatsaap is very necessary for your daily life because through this you can do daily video chatting and transfer all the necessary files and documents.
It helps you to create your status and there are certain features that can amaze you. You can hide your status with those you don't want to show up with. Isn't it amazing? Whatsapp is becoming day by day due to the several features that make it user friendly and convenient to use.
The Effective Whatsapp Marketing Tips for 2020
Nowadays most of the business use WhatsApp marketing strategy to grow their business in the long run. It will help you connect with your customers directly and the most beneficial part is that it builds trust among the audience.
Here are the effective WhatsApp marketing tips that you must know in 2020,
Use Whatsapp For Business App Instead of Normal Whatsapp:
Yes, you need to use business Whatsapp for business purposes rather than normal Whatsapp. There are certain features that are only available on business WhatsApp and you must try it at least once because it is amazing.
The features that you can avail of on business Whatsapp are automated messages, messaging statistics, quick replies, business profile, and many more. Therefore, these features can help you to connect with your clients more easily. Normal Whatsapp doesn't have these features and guess one thing that making a business Whatsapp account is absolutely free. You don't have to pay any registration fee to use this account.
Make Creative Offers And Promotions:
To attract customers to your business and increase your leads and sales, you need to make creative offers and promotions. This way you can broaden your business.
It is good if you can give some discounts to your customers on your services or products so that they can buy it. This way you can also create engagement between them and take your WhatsApp marketing business to the next level of success.
You can directly communicate with your customers and help them as far as you can so that you can easily gain the trust of them.
Engage Directly With Phone Calls:
You need to engage directly with the phone calls because direct communication is necessary to build their trust with your brand.
It allows you to respond right away. If your customers have any doubts or questions with your brand then you must engage with them through phone calls. It will help you to redirect with them directly.
Offer Relevant Content To Customers:
Do you know that Whatsapp has higher conversion rates than Facebook? Yes, it is. You can create a Whatsapp group so that you can communicate with them all in one go. You don't need to waste extra time to convince each and every customer.
On Whatsapp too you have to maintain quality content like other social media platforms. As you already know that content is the king of digital marketing.
You can also offer free digital marketing course to them and describe your customers the importance of it in our day to day life and why it is more valuable than traditional marketing.
Customers Research and Feedback:
As you already know that Whatsapp is a cost-effective platform that you can use unlimited. There is no limitation in using Whatsapp.
You can ask the feedback of the customers to improve your business strategy. The most amazing thing is that you don't have to pay charges to research or contact your customers. On the other hand, it requires very less data on WhatsApp usage as compared to other social media platforms such as Facebook, Instagram, Tik Tok, Pinterest, and many more.
The Final Thoughts
Here you go! Now you know the effective Whatsapp marketing tips in 2020. The above-mentioned tips you can implement in your Whatsapp strategy and make it a successful one.
Whatsapp marketing is becoming popular every now and then. Soon, it will grab the enough space for marketing purposes.
Author Bio
MashumMollah is an entrepreneur, founder and CEO at Viacon, a digital marketing agency that drive visibility, engagement, and proven results. He is a passionate blogger and blogs at Social Media Magazine.