These days, social media is essential. Therefore, you must ensure that your business has a presence on social media platforms. Social media significantly influences how companies interact with their audiences and how they grow their business. Previously, businesses used to make exhausting efforts to target their audiences. Unfortunately, it would have cost a lot rather than affecting the audience. That is why social media marketing is significant for businesses of sizes these days.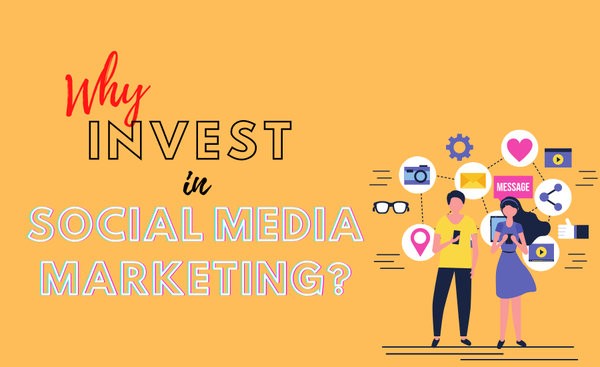 About 3.5 billion people, almost half of the world's population, are on social media every day. It is no wonder that 73% of marketers believe that social media campaigns help their business thrive. Moreover, it is also a reality that your social media marketing strategies don't have an overnight effect on your business. It would be best to work hard on your tactics to demonstrate social media's attractive benefits to your company.
Reasons To Invest In Social Media Marketing
Aside from the fact that your competitors are probably doing it, here are some reasons why you should invest in your social media marketing efforts.
1. Build Authority
If people don't know about your company, they can't be your customers. Social networking increases brand exposure by making it known to future clients. By leveraging social media, you can attract a wide variety of audience within a short time. What makes it more promising is that it is free to build a company profile on all social media sites.
To make your campaigns effective, you should also develop a plan for social media. Find ways to make arrangements to get new customers into your business. Plan on your strategies to present your business to local shoppers and encourage them to come to your physical store. Whatever your tactics will be, it can always add up to your brand authority when done correctly.
2. Build A Community
In most traditional marketing campaigns, the organization is mainly responsible for delivering your message. Your posters may be sent around, and someone may sometimes subscribe to an email newsletter. However, but these situations don't happen frequently enough to affect your campaigns. Social media marketing promotes sharing, which can have a significant effect on your company.
Social networking is relevant because it makes it easier for your followers to share your promotions and posts. Even though messages are not posted directly, they can also talk favorably about you and drive traffic to your social media or website. That is highly valuable, as most customers appear to rely even more on friends and family's opinions than on the advice of businesses themselves.
3. Grow Affordably
Marketing activities can be very costly, and not everyone can afford them. Yet, there are many benefits you can get from social media ads. It's conveniently affordable. There are several social media tools available these days. Your company will expand quickly by starting leveraging on paid ads from Facebook and Instagram. When you're making an ad campaign, you must decide who your clients are. You need to set the priorities. Various social networks have become a critical aspect of any corporate marketing as it can allow a brand to grow exponentially while spending less than usual.
4. Adds Credibility To Your Brand
If a customer wants to buy something these days, he will go to the social media platform and check some discounts or offers. Future clients can also see how many likes, followers, and engagements you have, which increases your business credibility. Social media is a great way to help generate reviews. To increase your credibility, you can ask your customers to leave the review. Remember also always to include links to your social accounts in any of your promotional materials.
5. Help You Build Your Brand
Through using social media, you can make your company or your name evolve into a trusted brand. Marketing experts, including Neil Patel, Rand Fishkin, and Larry Kim, use social media to create their brand. Much of Neil Patels' videos are instructional in which he presents complex topics in a clear, easy-to-understand manner.
However, you need to post consistently and make sure that your target your desired audience. Your content on social media should resonate with your audience to help improve brand recognition. Doing this tactic can help turn your business into a household name and became an authority in your niche industry.
If there is one that social media can be so powerful, it is most probably the use of hashtags. A hashtag is an important platform that brings like-minded people on social media. It is an easy way to expand your reach. First used in 2007, you have to note that the most significant advice in this strategy is to use hashtags sparingly.
7. Provides An Avenue To Post Any Content
You may struggle to always come up with fresh ideas and concepts for your campaigns. However, you can still garner customer engagement on social media even when repurposed an old material like your blog posts.
You can take a few photos of your past and upcoming event and share them on your social media profiles. Your graphic artist can come up with graphics that can catch the attention of your target audience. You can build up posts that discuss the concerns of your customers. You can also work on any content that can create challenges, answers, interests, and issues for your customers. May you share a sneak look behind the scenes, show how good your company is. You may also use social media campaign plans by using these techniques.
8. Gives You Advanced Targeting Options
If these benefits sound good enough, but you're curious if social media marketing is cost-effective, the answer is yes. Social media marketing allows you to spend less yet gives you the power to have advanced targeting possibilities of your niched audience.
With social media analytics, you can know your audience's age, place, preference, gender, and other specifics. This knowledge will allow you to create tailor-fit content and promotional campaigns for your followers. Having personalized and highly relatable content can make your social media marketing campaigns successful and can ensure
Social networks like Facebook and Twitter can allow you to view only your followers' most qualified demographics when running on paid ads. That means that you only pay for strongly focused advertisements. You don't have to spend many resources on getting your ads visible to people who are not likely interested in your brand. That is an incredibly cost-effective approach and another explanation that shows the value of social media.
Final Thoughts
Building a reputation and well-known presence can take years, whether you own a small company or an established business. Various social media sites can help you communicate with your clients, raise awareness, and increase your products and sales. Social media marketing is now vital for many businesses and organizations. Thus, it plays a significant role in the successful promotion of any business and making sure that you find valuable returns in your investment.
AUTHOR BIO
MARICAR MORGA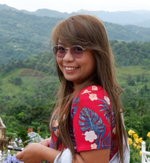 Maricar worked as a marketing professional for almost a decade and handled concerts, events and community service-related activities. Leaving her corporate job for good to pursue her dreams, she has now ventured in the path of content writing and currently writes for Softvire Australia and Softvire New Zealand. A Harry Potter fan, she loves to watch animated series and movies during her spare time.