Nowadays social media marketing has adopted so many strategies leading to a higher success rate. So, the success of the business is dependent on how one implements social media marketing strategies and how effective those are. If you are also looking for such strategic social media marketing tips to boost your business this article is for you. In this article, we will tell you the top 9 social media marketing tactics of how to make it more appealing and effective. To hire for your business, check the best social media post design company and know about their services.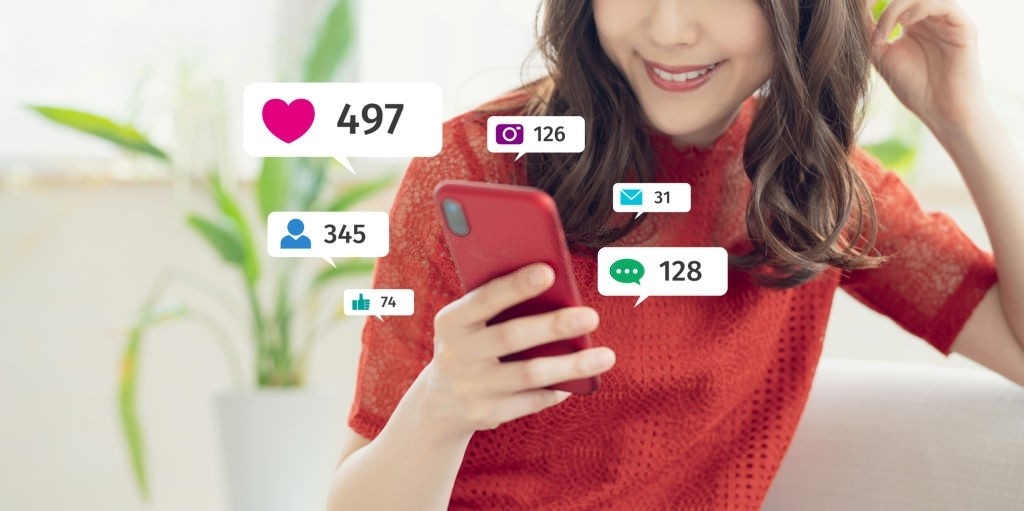 1. Let people know about your story
Though sharing stories does not sound effective to attract a target audience, it is. Yes, once you have told your journey of success, only then the audience will feel an emotional bond with your brand. Therefore, you may share your stories letting people know how you started, how hard your journey was, how much time it took to establish your business, where you want to see your brand in the future, etc. These will create trust among the audience towards your brand leading to an increased selling rate.
2. Identify your target audience
While you are concerned with the sale of the products of your company, first identify your audience. What type of audience you may have been dependent on what type of products your company is committed to selling? So, if you address your specific audience who is supposed to purchase your products, it is going to be a more effective marketing strategy rather than addressing the whole audience without categorizing. Suppose your brand is committed to selling cosmetics products and your target audience is going to be specific and thus effective. Identifying the right audience and addressing effectively can boost your sales undoubtedly.
Effective storytelling and targeting the right audience are not the ultimate way to get more reachability of your brand. You have to think about the platform where you can share your content, address your audience to reach the maximum number of people. Nowadays there are so many popular social media platforms you can utilize for your business. Facebook is the most popular social media platform people use despite age, gender, profession. Here you get a large audience in a single platform and can be connected easily in less time, even spending less. So, understanding the right platform and utilizing effectively to share your product's links, running advertisement campaigns can promote your business.
4. Host live videos vigorously
Now it's time to bring some change in social media marketing strategies. Survey shows that most of the people prefer live videos to purchase rather than still photos. So, if you want to notice increased sales of your products, start making live videos. Audiences find it more suitable to visualize rather than going through the content to understand your products, so they become attentive whenever you host a live video. Once the people can see the original products rather than stock images, they believe to go ahead with your products. Not only hosting live videos is effective, make sure that you are able to mitigate the people's queries with proper guidelines of your products' usage, demos, and descriptive approach. It also depends on the way of appealing to people, your communication skill, and appealing attitude. Therefore, make videos effectively to boost your business.
5. Consider customer feedback
Feedback plays a vital role to promote your brand's products. As people trust in customers' reviews more than the company's claims, availing of a feedback option is going to be effective for your successful business. Once people have found your products good enough to use after going through the reviews of your existing customers, it increases your sales. Therefore, allow your customers to share their experiences, opinions regarding your products and you also may repost those writeup on your social media pages. Thus, your potential customers can decide to buy your products after finding them satisfied. This is all about user-generated content (UGC) and how it plays a significant role to boost your business.
6. Create your own identity
If you want to see your brand flourish, then make your own logo, brochure, content, etc. Make sure that whatever images you are using on your social media business pages are unique. People don't like stock images and show interest in those, that is your unique photographs being used in your social media pages, website, brochure, advertisements. For more ideas about effective social media marketing strategies, you may hire a social media post design company for your business. To hire, check the social media post design company that will assist you with effective marketing.
7. Ask your employees to take part
Customers like to listen to your employees. If your employees recommend your products the customers find them more trustworthy rather than the company's speech. Therefore, ask your employees to share your products on their social media accounts so that it may attract their followers leading to new customer leads.
Once you have decided what kind of products your company is going to sell and categorized your target audience, now it's time to know at which time your audience remains more active to view your advertisements. Suppose, you have chosen Facebook as your advertisement platform and publish ads, articles at night time when you get most of the people active. So, it is equally important to understand which time of the day there is a high chance of your target audience coming online as well as to identify the right audience. It is going to boost your selling rate rather than when you advertise randomly at any time of the day instead of a particular one.
9. Use Hashtag effectively
Using appropriate hashtags comes under another effective social media marketing strategy. Make sure that the hashtag you are using for your brand is relevant and the usage is appropriate. You may share your content with those selected hashtags on your social media business pages, ask your customers to share their experience mentioning them with your hashtag and repost those on your pages. Thus, by using hashtags appropriately you can make a strong identity of your brand promoting your business.
These are a few social media marketing tactics following which you can boost your business effectively. To hire a social media post designing company check the social media post design company.
Author Bio:
Hermit Chawla is a Marketing Manager at Sprak Design. He would love to share thoughts on Best Website Designing Company, Lifestyle Design, Branding Firm, Exhibition design etc.