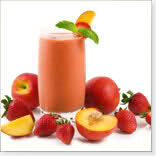 Starting a healthy fruit juice and fruit shake business is a good choice for anyone looking for business to start with a low capital. With the increasing demand for a healthy food choice, diets and losing weight, starting this kind of business creates many opportunities for young entrepreneurs, and one of the least expensive but potentially lucrative ventures to start is selling fresh fruit juices and shakes.
I. INVESTMENT REQUIREMENTS
a. Utensils:
* 1 pc Fruit slicer 6″ (stainless steel)
* 1 pc Can opener
* 1 set Measuring spoon (plastic)
* 1 pc Measuring cup (plastic)
* 1 pc Chopping board (anti-bacterial)
* 3 pcs Plastic bowl 26″
* 1 pc Spatula
b. Equipment:
* 2 units Blender (unbreakable, 350W)
* 1 unit Kitchen scale (0-1 kg)
* 1 unit Styrofoam cooler/ice chest (12×18×24)
* 1 unit Refrigerator (3 cu.ft. personal size)
c. Raw Materials:
* 1/3 cup or 40 gms. Ripe mangoes or any fruits
* 1/8 cup Evaporated milk
* 1 tbsp. Granulated sugar
* 3/4 ice cubes
Other flavors and varieties:
* 1/3 cup or 40 gms. Melon
* 1/3 cup or 40 gms. Avocado
* 1/3 cup or 40 gms. Strawberry
d. Packaging:
* 1 pc Plastic glass (12 oz.)
* 1 pc Straw
II. PROCEDURES
1. Choose fresh ripe fruits.
2. Peel and remove seeds (when needed) slice fruits into smaller pieces.Remove seeds.
3. Weigh or measure 40 gms. or 1/3 cup fruit and put in blender. Add milk and sugar.
4. Fasten lid of blender and press start button. Use high speed for about 20-30 seconds.
5. Stop the blender and check to see if the ingredients are well blended. Sometimes fruits will jam under the blade. If there is a jammed fruit, use a spatula to unjam then blend again.
6. Once the mixture is evenly blended, slowly add 3/4 cup ice until blender sounds smooth.
7. Pour in 12 oz. plastic glass and serve with straw.
Note: You can mix 2 kinds of fruits together, adjust measurement of each fruit to 1/4 cup.
III. SAMPLE COSTING AND PRICING
a. Product Costing (ex. mango shake)
Direct cost:
* Ingredients used for 1 oz. glass – 5.05
* Packaging – 1.55
Indirect cost:
* Labor cost (330.00/day/50 glasses produced) – 6.60
* Transportation (15.00/50 glasses) – 0.28
* Water and electricity (735.00/30 days per 50 glasses) – 0.51
* Contingency (10% direct cost) – 0.66
b. Production cost:
* Total direct cost – 6.60
* Add: Total indirect cost – 8.05
c. Product Pricing:
* Production cost per glass – 14.65
* Add: 25% mark-up of the production cost – 3.66
Selling price per glass – P 18.31
Market price per glass – P25.00 – 30.00
The higher the volume of production per day (i.e., more than 50 glasses) the lower the production cost, thus increasing the mark up to more than 20%.
IV. SELLING TIPS
1. Never stock too many fruits since you want them always fresh
2. The best way to preserve fruits is to freeze them at temperatures below 10 degrees
3. Tie up with gyms, corporate buildings, and call center companies whose employees need health drinks the most or try to set up in a mall or within campuses and private school attended by your target customers.
REGISTRATION REQUIREMENT
Business Name Registration
Visit Department of Trade & Industry (DTI)
Provincial Office where the business is located or log on to www.bnrs.dti.gov.ph
Mayor's Permit
Resident Certificate & Sanitary Permit from the local municipality where the business is located
Tax Identification Number (TIN)
Bureau of Internal Revenue (BIR) National
Office, Agham Road, Diliman, Quezon City
Trunkline: (632) 981.7000 / 981.8888
Email: contact_us@cctr.bir.gov.ph
Website: www.bir.gov.ph
FINANCIAL INSTITUTIONS
SSS Special Financing Program
Social Security System (SSS)
Loans and Investment Office
SSS Building, East Avenue, Diliman, Quezon City
Tel. Nos.: (632)920.6401 / 920.6446
Email: member_relations@sss.gov.ph
Website: www.sss.gov.ph
Small & Medium Enterprise Credit Phil. Business for Social Progress
18th Flr., Phil. Social Dev't. Center,
Magallanes cor. Real St. Intramuros, Manila
Tel. Nos. (632)527.7741 to 51 or 527.3751
Fax No. (632)527.3743
Email: pbsp@pbsp.org.ph or smec@pbsp.org.ph
Website: www.pbdp.org.ph
People's Credit Finance Corporation
395 Sen. Gil Puyat Ave. Makati City
Tel. Nos. (632) 897.8549 / 897.5822
Fax No. (632) 897.8523 / 897.8528
Email: info@pcfc.ph
Website: www.pcfc.gov.ph
TRAINING FACILITIES
DTI-Cottage Industry Technology Center (CITC)
20 Russet St., SSS Village, Makati City
Tel. Nos.: (632) 942.0880 / 942.3974
Email: citc_dti@yahoo.com
Technology Resource Center (TRC)
TLRC Building, 103 J. Abad Santos cor. Lopez Jaena Sts., Little Baguio, San Juan, Metro Manila
Tel. Nos.: (632) 727.6205
Website: www.tlrc.gov.ph
Technical Education and Skills Development Authority for Women Center (TESDA-WC)
37 East Services Rd. South Superhighway, Taguig City
Telefax. Nos.: (632) 818.8062
Trunkline: (632) 814.4076 loc. 278
Email: tesdawomen@yahoo.com
Website: http://twc.tesda.gov.ph
Source: dti.gov.ph
Photo: metro.ca
Do you like this money making business idea? then please consider subscribing to our RSS feed. You can also subscribe by email and have new articles sent directly to your inbox.