No matter how experienced you are in digital marketing, many fail when about to create a market plan, and the moment they realize, it's too late. Digital Strategy is all about doing experiments, covering all areas and aspects, and sticking to the old marketing plans.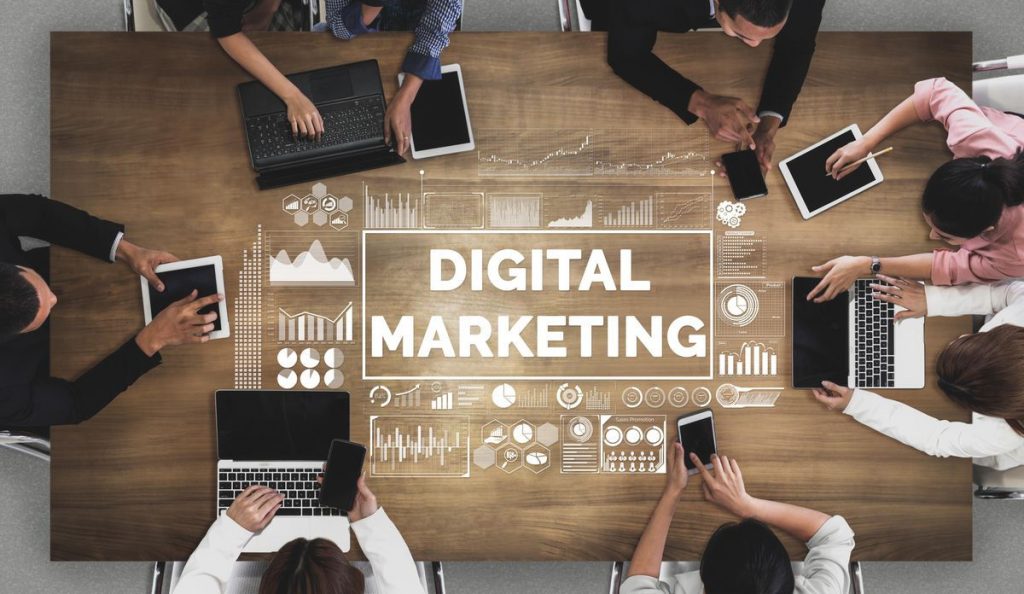 And when it is about digital marketing strategy, it is to be done in the right way to get maximum results.
Whether you have had one before or are looking to create one for the first time, or want to create a fresh one, there are a few things you must always consider.
Note down what are your business goals and objectives.
How do you want to channelize the core business idea and message?
The marketing strategies should boost conversions and the website's ranking on Google's first page.
What marketing strategies should you stick to, and how should you align your content strategy with other marketing plans?
Email marketing and automation to capture leads for your business.
The entire social media marketing plan, including tone, design, etc
Start measuring the KPIs and the results, but always make sure to watch competitors: indeed, their marketing plan.
But before we go deeper into the above pointers and create your digital marketing strategy, I have a question for you.
What Are the Benefits of A Digital Marketing Plan For Your Business?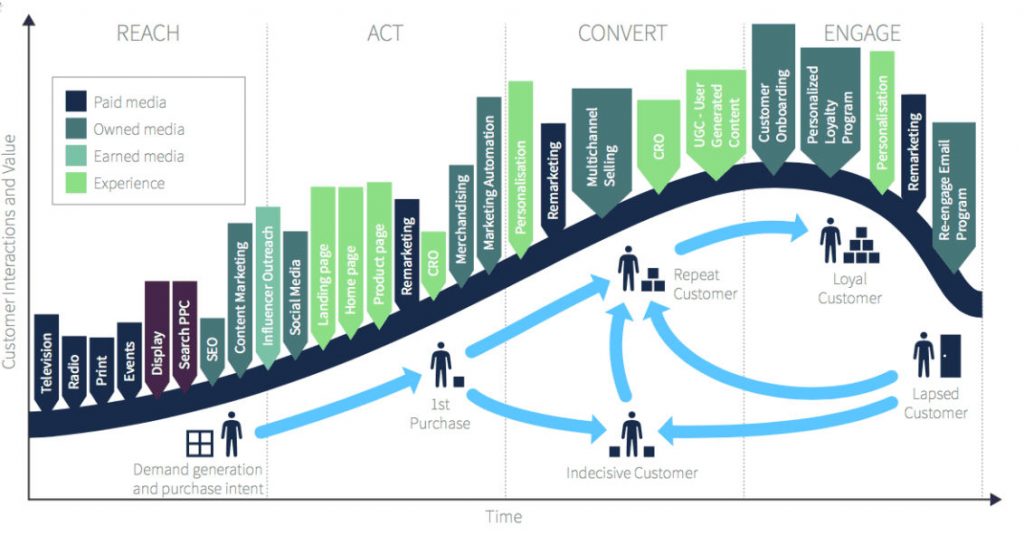 When your business gets started, the only goal is to get customers through the doors and boost your sales. And if you follow the traditional approach, it will take a long way to build your brand and reach more people. Therefore, you need a digital marketing plan and strategies as marketing over online platforms are booming, and here is something about the future scope of digital marketing.
And that's where all the above points come into the picture, and you need to have them grow your business, build your brand and let people take action on your products and services you sell. Although the plan looks simply, it is that complicated inside, and it has to be correct, or else your business perishes.
For that, your business plans have to be solid, no matter if your initial plan is to match the step with competitors, but your goal has to be two steps ahead of the competitors. That is how your business reaches more people, and you have to be a spy there to look closely at what your competitors are doing and how you can do it in better ways.
And this is how you should proceed, or your marketing plans should answer these queries:
Seven Queries Your Digital Marketing Master Plans Must Answer Ending 2021
Note Down What Are Your Business Goals and Objectives.
Every business has specific goals and objectives. That's how they want their business to take to their customers, having a roadmap in their mind where they want to stand. The plan is very intensive yet cool to match with ongoing trends and sync with competitors.
For example, take the SaaS industry. The goal is to become the best in the industry in their niche and the product they have released. It means they should have a roadmap aligning the feature update every 2-3 months with other updates that should benefit existing users and attract new users.
And very often, on the big occasion, give a freebie or run lifetime deals, so you end up making more sales. You might have a team of developers to get you the updates you want to see or your customer needs. But how does that get to the people? Digital Marketing and its strategies, right? That leads to the second query.
How Do You Want to Channelize the Core Business Idea and Message?
Your prospects will know you for your brand, the tone you maintain throughout, and your quirky ways of delivering the core message aligning to your USPs.
Undoubtedly content is the king; how you personalize them and send them to your prospects for conversion makes the difference. And in today's world, social media plays a crucial role in connecting with their customers, understanding their pain points, maintaining a healthy relationship, and delivering a permanent solution to their pain points.
It's easy to connect with the people with witty posts that boost conversions when you have the proper social media marketing and strategies team and show that you're a market leader and experts curate all your posts. A part of content and copywriting, along with images followed by creative brains matching the USPs, creates the biggest difference.
The Key SEO Guidelines You Must Follow to Rank Your Website On Google's First Page.
You run a business and have your website too. Does your website contain the set of right keywords that you want to rank for? If not, you miss many things, and your SEO plan is not correct. It would be best if you revamped your SEO strategies to rank first in Google.
Although on-page and off-page matter a lot, you should care about writing for your audience and optimizing it for search engines targeting the right set of keywords. Google rolls out many updates regularly. Now your title should be limited to 580 pixels more than the title lengths and characters.
When it's about the right set of keywords, it should contain prime and long-tail keywords with high search volume and low competition. Targeting such keywords will create a massive difference in ranking and get your content SEO optimized.
Again, there are a lot of parameters because your website has to be SEO optimized and image optimized to load faster. It should be mobile friendly as almost all users use mobile to search and get their queries answered. No one likes to wait longer to load a website, but your goal is to increase the DA and PA by exchanging links from high DA, PA sites, and guest posts.
How Should You Align Your Content Strategy with Other Marketing Plans?
The key role of content strategies is to create, distribute, and maintain the originality of the content that attracts customers and positions your brand. Besides that, content plays a pivotal role in educating your audience and capturing leads.
The main goal of content creators is to make readers engage with the content, delivering the core message. So, you have to plan very precisely what tone you want to have and how your social media posts and emailers. But if you practice it in the wrong way, it can be a boomerang to brand and business.
For example, take the example of Zomato, how they plan and distribute their content. They have the best engagements for their quirky posts.
From running ads to building landing pages, selling your product and services, or educating through blogs and scripts, content plays a crucial role everywhere. And to increase the engagement, it should hold something exciting, solve a specific problem for your target audience and have a high readability score.
Email And Drip Campaigns to Capture the Incoming Leads
No matter what business you're in, your goal is to reach out to your targeted audience with the right product. And when you have a website, customers will visit your website for what you sell or the service you provide.
The best way to increase your sales is to capture those leads using advanced methods like AI-enabled chatbots, email automation, and drip campaigns. Remember that they are your prospects, and you need to turn them into customers with special offers and solid products they can't ignore.
Business runs offers on specific occasions to maximize sales, hires sales managers to convert them, or creates landing pages with copywriting to deliver personalized messages. On such occasions, make email blasts so your offer reaches maximum potential customers with the right templates with FOMO effect so they can take action right away.
The Complete Social Media Marketing Plan, Tonality, Designs, Etc.
Do you know which is the best platform to understand your potential customers? Yes, social media it is. It's where they spend most of their time, and you should do too. They share their wins and the problems they have. That's where you can understand and target them in a better way.
When you understand them in person and their pain points and deliver a permanent solution to their pain points, they will opt for it. And on social media, words of mouth matter a lot and help you position your brand in a better way. Again, when your content channels the right messages, your post could go viral on Facebook, Twitter, and LinkedIn.
Have a close eye on your competitors, what they post and how they do it. What works for them and what doesn't, and look for loopholes or what they miss. Create various strategies to fill them and boost your engagements.
All you have to do is be a bit creative and make your content and designs stand out to have attention from your readers and make them engage with your content.
One Last Thing: Make Your Strategies Data-Driven. Start Tracking the KPIs, And Their Results
One question to begin: how would you know your digital marketing strategies are successful?
When they drive results, you want them to do it. If not, you failed to build or revamp your marketing strategies, and you need some tweaks to make them right. Then how to measure them? When you keep an eye on KPIs and different goals and track them regularly.
When you track them regularly, you understand which of them are working and which you should correct. But setting goals for yourself makes your strategies result-oriented and data-driven. But that won't be successful if you stick to yourself and your goals; you also need to catch the ongoing trends and what your competitors are doing.
That way, you can always plan ahead of them and beat them, attracting more customers and making more sales.
Creating Your Digital Marketing Strategy Plan for Your Business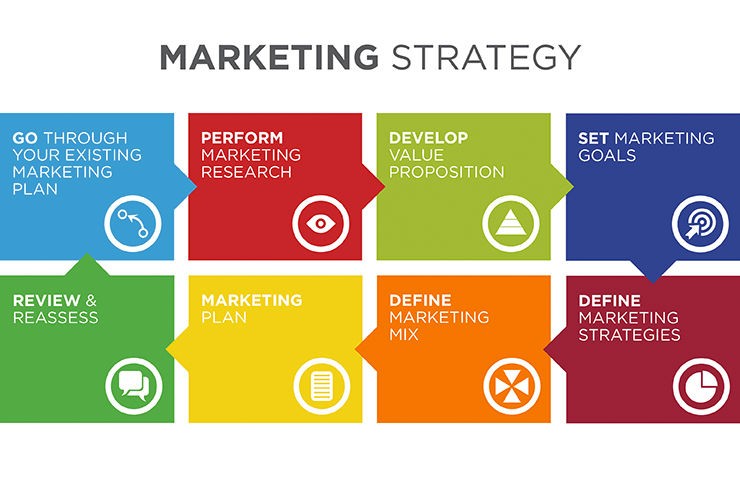 When you have answers to the above seven pointers, you can work on it and create your digital marketing strategies to take your product and services to your potential customers. Whether you're doing it for the first time or have a good experience, it must maximize your ROI and bring the result you want.
Final Words
That's how you should plan your digital marketing strategies towards success. Take inspiration from the existing ones and spy on your competitors. Because plans and strategies make a successful business, you must invest in them and remain proactive, taking calculated risks and making your plans effective.