In this world of modern media, many businesses are faced with the task of creating high-quality content to attract new customers. Whether you are a startup or an established business firm, you will be faced with the challenge of choosing a top modeling agency at some point in time.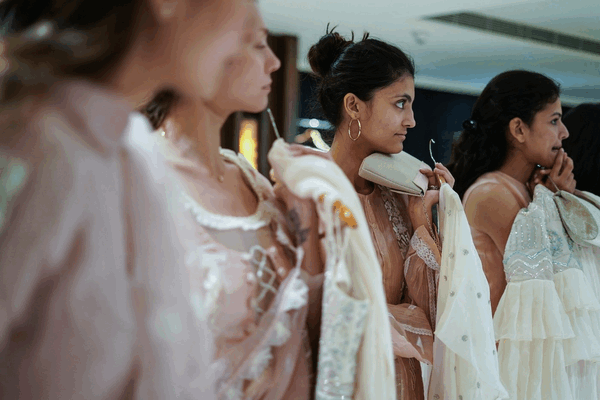 A modeling agency will become an essential part of your business. They will provide a steady stream of talent for all your upcoming events and projects. This is why you need to find modeling agencies in Dubai that can provide top talent for your brand. Now, the question is how to choose an agency that is best for you? Don't worry, we have made a list of tips that you can use to find top modeling agencies for your brand.
Here is the list of top 7 tips to help you find the best modeling agency for your event:
1. Do Your Research:
Before you choose any agency, you need to conduct some research about them. Make a list of all the potential agencies and write down their contact details. When searching for a top modeling agency, you need to search about their reputation as well. Thanks to the internet, you can easily find reviews and feedback given by their previous clients on the social media and review pages.
Also, you need to look for an agency that can provide the diverse talent. An agency that can provide models of different ages, ethnicities and specialization is the one you should select.
2. Consider Your Venue:
Before choosing a modeling agency, you should finalize your venue first. This means is your event indoors or outdoors. This is to find out what type of attire or uniform will be used by the models. If the event is outdoors, attractive attire is a better option.
3. Type of Talent Agency:
You need to understand the kind of talent offered by the modeling agency and whether they suit your needs or not. Study their previous projects and see whether they have handled events similar to yours. Choose an agency that fits all your factors and meet all your needs.
4. Check Experience:
A model is like a brand ambassador of your event, this is why you only need to hire the best female models. These models should be experienced in the event managing industry. You need to look for traits like elegance, communication skills, and confidence in a model. These are the people who can make or break your event.
Before hiring a modeling agency, ask them to provide a video or photos of the models that were involved in previous events. This allows you to choose the right female model for your event.
5. Look for Professional Models:
It is always best to hire trained models. These models have the right knowledge and training that can help you in all conditions ranging from PR activities to product demonstrations. With the help of these professionals, you are sure to get the right prospects who can spend their hard-earned money on your event. These professional models have the skills to transform your audience into a customer.
Before you choose any agency, you need to find your target audience. Depending on your audience, you need to select models to get the best results.
6. Check Knowledge:
Are you hosting an event or launching a product in a specific zone? Then knowledge becomes an important factor when choosing a modeling agency for your event. Look for agencies that have models with above-average intelligence and have graduated or are currently enrolled in graduate school. Hiring a model with high intelligence will ensure that your brand is showcased in the best way possible. Also, models with high intelligence are able to communicate better with the guests. They can also indulge in in-depth intellectual conversation, which will surely impress your guests.
7. Check Video Reels:
Ask the agency to provide a video reel of their models. This reel can be a promotional video, acting in a commercial, or speaking to a camera and talking about her experience level. These videos will give you an idea about the personality of the model and whether they are fit for your event or not.
Not all models have the professional video reel to show their talent. Ask the agency to record the candid video of a model where she is speaking in front of the camera about herself. Any of these materials can help you make a better decision.
Hiring a modeling agency for your brand is not an easy job, especially if you are not aware of what to look for. But with the help of the above-mentioned tips, you can surely make your job easier. So, next time when you start looking for a modeling agency, make sure you keep these points in mind.