It would be so nice if businesses could just sell themselves.
But since they can't, we have to put in a little extra effort to sell them ourselves. Okay, a LOT of extra effort.
The key is figuring out which strategies are the best option for your business to get as close to selling itself as possible.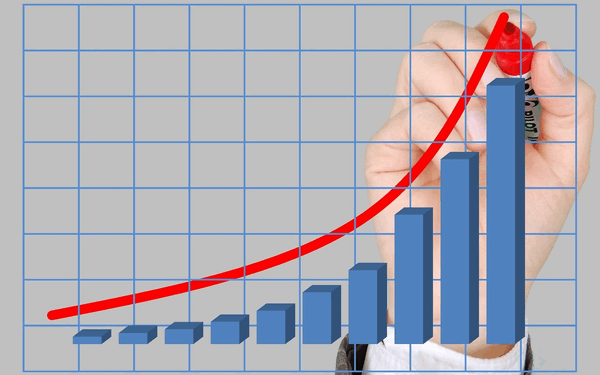 The Declassified Marketing Strategy Guide
If you've been in business for longer than a few minutes, you've probably realized there's more than one way to market your brand.
At the end of the day, there's not a definitive, black and white formula that will make your business financially successful. You have to evaluate what different pieces of the puzzle fit together best to propel you to the next level. Unfortunately, this means a lot of trial and error on your part.
Let's start with broad definitions of different strategies, and then we can dive in a bit deeper on how they can work for you.
Marketing Strategies:
Website Marketing: having a brand website that defines your product/service and gives customers the opportunity to purchase what you're selling
Pay-Per-Click (PPC) Advertising: strategy where you pay every time a user clicks on your ad
Social Media Marketing: advertising your product/service on one or more social media platforms
Email Marketing: sending out email advertisements, discounts, and/or newsletters
Cold Calling: calling potential leads to increase brand awareness, generate leads and set sales appointments
Content Marketing: selling the brand rather than the product/service by providing useful information relative to your product or service
Putting These Strategies to Work
Website Marketing
Since we live in the information age, it's vital that you have a website your customers can visit. If you sell organic cat food, the goal is to have your website immediately pop up when someone types "best organic cat food" into Google.
Within eight seconds of looking at your website, customers will decide if they want to keep looking. The first portion of your landing page needs to tell a potential customer who you are, show what you provide, and give them a call to action to compel them to engage more.
Many people these days have the attention spans of goldfish (no offense to goldfish.) A simple way to increase revenue is to make your Unique Selling Proposition (USP) very clear at a glance of your website.
People need to know why they should work with YOU. Your website needs to tell them.
Use your website to show why people should trust you and how you can make their lives better.
Additionally, people will leave your website if they can't figure out how to purchase your product or service. Use clear calls to action to ensure your webpage is easy to navigate. People won't buy from you unless you tell them how to.
Pay-Per-Click (PPC) Advertising
PPC ads can be extremely effective and cost-efficient since you're only paying for the amount of people who click to visit your site. However, to increase your revenue what you really need is conversions rather than site visits.
To get those conversions, you have to optimize your PPC ads.
Update your keywords constantly
Make sure your website is running smoothly (see previous section)
Use ad extensions
Perform A/B tests on everything, then focus on the channels that yield the most results
Be prepared to re-strategize
Use deadlines to leverage FOMO – their Fear of Missing Out, to your advantage ("On sale for a limited time!!")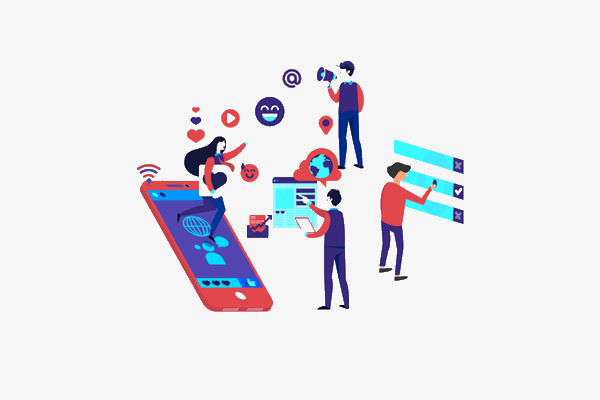 Social Media Marketing
You don't have to be on every social media platform but understanding your audience may influence which channels you promote your brand on.
Social media marketing is a great way to increase revenue because you open the door to finding new clients. Plus, if your satisfied customers are on social media they'll likely post about how awesome you are and create content for you to repost.
If you have a niche market, choose your main social media platform carefully. For instance, millennials rule Instagram, Gen Z is obsessed with Tik Tok, and grandparents frequent Facebook. If you're a B2B service, you should have a large presence on LinkedIn. YouTube is wonderful for visual learners and Twitter is great for those who love easy-to-digest words.
It's important to have a social media presence but take the time to make sure your posts are purposeful. There's enough content for content's sake already.
Email Marketing
Email marketing is nothing new, but there are definitely ways to make your email blasts more impactful.
Tactics to optimize your emails to increase revenue include:
Use a real name in the "from" line
Address readers by name if you can
Provide links to your website or social media pages
Plan when you send your emails (Tuesday is usually the best day of the week)
Include eye-catching designs or graphics
Include a call to action
If you think emails are a waste of time, consider the fact that for every $1 spent on email marketing, around $44 is made in return. Not only that, the average ROI for email marketing is 4,300%. So, if you've been waiting for a sign to start that newsletter, there it is.
Cold Calling
Good old fashioned phone calls aren't dead! Believe it or not, cold calling is one of the most effective methods of lead generation.
However, if your sales team is spending most of their day making random phone calls and being blocked by gatekeepers, they won't have the opportunity to sell your product or service. In this case, you may want to look into B2B cold calling services.
If you hire a cold calling service, they'll be able to make targeted cold calls with effective strategies. They bring awareness to your brand so your sales reps can focus on clients later in the sales cycle, closing more sales and helping to grow the business.
Content Marketing
Content marketing is one of the most cost-effective ways to increase revenue. Content marketing can be implemented in a variety of ways, but at the end of the day it should focus on your USP and what you can offer to your community.
Content marketing can take the form of:
Blogs
Videos
Infographics
Podcasts
eBooks
White papers
Case studies
User-generated content, memes, and quizzes
In short, content generation is an effective way of marketing your brand without saying "BUY OUR ORGANIC CAT FOOD!" Instead, a customer Googles "should I give my cat dry food or wet food" and they find your blog post titled "Dry vs. Wet: What Food Should You Give Your Cat?" They quickly realize you know what you're talking about when it comes to cat food and trust you enough to buy their feline friend's food from you.
Putting It All Together
The fun thing about marketing is that you can play around with different strategies to see what works best for you. Be creative and try to create ads that you would respond to.
If you feel overwhelmed at any point, you can always reach out to a reputable marketing agency to help you get your feet off the ground.
What marketing strategies have worked for you? Which ones do you want to try? Let us know in the comments below!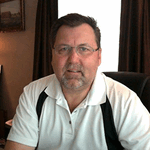 Author's bio: John Dubay is the Managing Partner at Leads at Scale, an outsourced sales support company that helps B2B companies generate well-qualified leads at scale, ready to be closed.