One of the most fundamental challenges ahead of business ownership is figuring out your overhead as a start-up. For most start-ups, the primary cause for significant overhead is staffing. And with staffing comes several other challenges. If you are looking to start your own business in the coming months, consider taking the following advice about getting your hiring process started on the right track.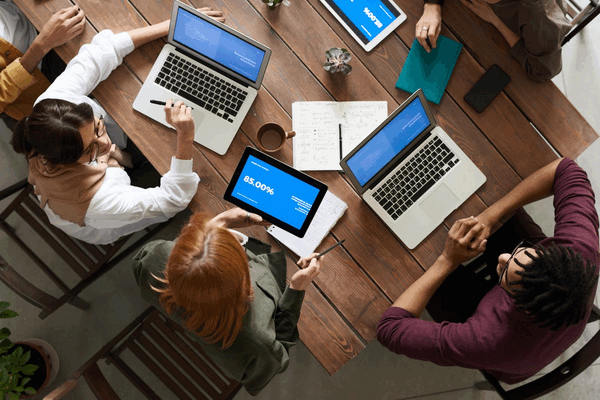 Incorporation
As a new business owner, creating a legal entity for your organization is one of the first and most pressing issues to address. By incorporating your company, you can often limit your liability and get the process started for setting up your business's finances.
Typically, before opening a business bank account or applying for a credit card, you will need to have received your incorporation from the IRS and show your documentation to your banker. Having this information ahead of time can be a timesaver and help you open your financial accounts more quickly. And this will help you get ready to hire employees.
Types of Personnel
Consider the type of personnel you would like to hire during your initial year or two of operating. Hiring only employees may work well if you have proprietary information that you would like to prevent from falling into the hands of your competitors.
However, if you have more flexibility and are not necessarily concerned about your technology or operating plans, hiring several people with various backgrounds as independent contractors or freelancers might work well for your budget and save you money in the long run.
For instance, if you know that you will need several people to help you set up your business but will not need them in a day-to-day capacity, contracting this work to a third party, or hiring freelancers could be the perfect solution. Also, saving money and time on short-term expenses will allow you to spend your energies focusing on hiring the best candidates. They will not only help launch your business successfully but will be there to help you increase output and make your business a success.
Setting Up Payroll and Accountability
Another top goal is setting up payroll and getting this process running as smoothly and efficiently as possible. Getting your employees in an ACH processing system can help eliminate your need to process employee payments on schedule manually.
Furthermore, numerous companies now have options to run payroll and manage employees' human resources records. It can be especially advantageous to use these systems to keep track of employee's time, leave requests, and tax information.
Remote or Physical Workspace
One of the wonderful aspects of technology is that now more so than ever before, businesses are able to scale and determine when, where, and how they will work. This has become increasingly important to have a thriving business in which you can take on both local and international clients.
Depending on your business and staffing needs, a potential benefit you can offer your employees is to work from home on a full-time or part-time basis. Before accepting a job, many employees consider the entire benefits package being offered. Younger workers especially are shown to prefer flexible work schedules and time off. Many of them may even prefer a job offer with slightly less money if they are able to flex their time or work from home.
Should you be in a position to offer this benefit, you will likely attract and retain more talented workers. So, it might be in your best interest to add at least one working day a week from home to all workers. This may just be the boost you need to keep your employees happy and your bottom line in the black.
And as you prepare to launch your business, the Small Business Administration also has some great ideas on how to get ready.
Ultimately, ensuring that you have your financials on track to start your businesses is one of the most important milestones to meet in order to open your doors. As employee compensation is usually one of the highest costs for most businesses, better understanding what you need in the startup process of hiring can help you get your business on the right path. Utilizing the above information can help you get on the right track to hire great employees and sustain long-term growth.