Which business doesn't want to have a smooth relocation? For that, it requires you to map out a proper strategy. A relocation is easier said than done. Besides shifting all of your equipment, it requires you to assess all of the risk factors and advantages associated with you shifting to another location.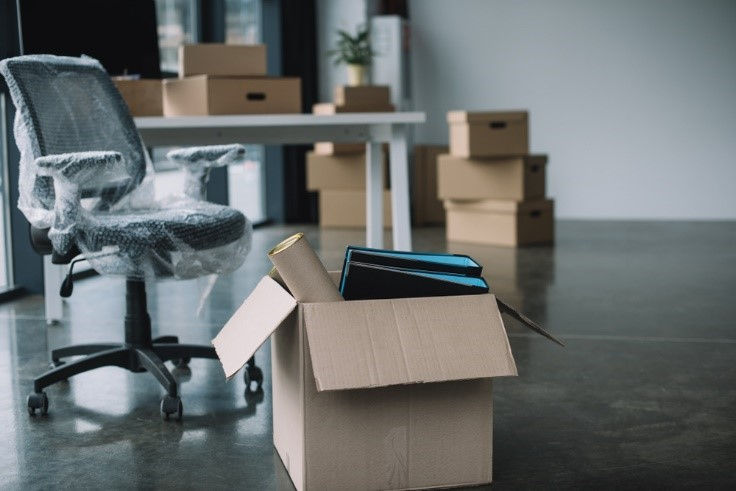 A relocation may take weeks to complete, as time is required for settling and arranging all your company's equipment. Developing a proper plan can help you to keep up smooth coordination between your staff before and after the relocation.
Making a roadmap for every stage of your relocation process is difficult, but it's worth it to prevent any big blunders. Here are some important factors to take note of when making your relocation plan.
1. Note Down Properties that Fit Your Relocation Purpose
Before making the relocation plan, you need to find out which areas in your or another city are fit for your business's relocation. What are the incentives available in that area? Are all basic facilities available? Is there enough demand for the services that you provide? Does the property have nearby access to public transportation? Does relocating there help you cut down your operation costs?
Compare all of the location's benefits and drawbacks with the proposed criteria of your relocation. Surf the Internet for property descriptions of multiple areas in your country of choice, or seek guidance with the help of a realtor agent.
2. Allocate Enough Budget for Relocation
Make sure that you have planned your budget for any unexpected costs that can arise during your shift. Reserve a portion of your budget for hiring a realtor agent or acquiring new insurance services at your new location.
Calculate an estimate of the amount that it can cost for you to move all of your company's machinery and belongings to the premises. If you're moving to a different city or country, choose a company with professional international movers that can guarantee the safety of your equipment.
If you require to establish a warehouse for your business or a store, keep a fraction of your budget to rent or purchase properties near your new location.
3. Prioritize Important Tasks
Creating a timeline of all tasks to be completed before and during the relocation is a good practice. This can help you to stay organized and leave out any confusion while conducting the relocation. It's recommended to start planning a month or two before the relocation date so you can get ahead of deadlines. This gives you enough time to address all staff members and ensures all hands are on deck.
Moving forward according to a schedule leads to better time management and makes sure that all tasks are completed on time. This includes informing your customers to refurnish the land you have purchased.
4. Prepare the List of Your Inventory
Finding out that some of your equipment, instruments, or materials are missing after the relocation is stressful. This means you'd have to return to your previous location to recollect things that were left out. Overall, your relocation costs will go above your set budget.
To prevent such a misfortune, you need to cooperate with your inventory management staff and establish an inventory record. This inventory must consist of a record of all your items that will be used in the new office, so you don't encounter any issues in the future.
5. Discuss Mode of Working with Your staff
Before the actual relocation, business owners must understand and address all queries of their staff. Your workforce is a key variable during an office relocation, so their involvement is necessary. To avoid confusion and conflicts on the day of moving, it's best to discuss solutions beforehand.
Some workers may find it hard to commute to a new location, while others may only be able to work part-time. Address each of their concerns and reach a solution that calms their trepidations to ensure a smooth-sailing transition.
6. Establish Telecom and IT Facilities
How can you operate a workplace if telecommunication and IT facilities are unavailable? This task should be completed before your employees settle in. Once you've arranged all of your company equipment, you'd require proper IT facilities to begin the work.
Discuss with your IT team and select the best service provider in the new vicinity. Make sure that network and audio cables are connected properly to all your office workstations and electrical devices. Internet connection is also a necessity, and your employees should be facilitated with VoIP calling.
Servers are of top priority and must be set up and connected with all workstations available in your workplace. Conduct a test run of all your computer devices with your IT team to handle any problems before the office opens.
7. Ensure Proper Task Distribution
As said before, relocation is an enormous operation. It's recommended to divide the relocation process amongst your trusted employees and managers. Placing specific tasks at the manager level assures you proper accountability that all business procedures are occurring properly.
Allocate every department manager of your company to assign roles to each team leader in their respective departments. Prepare a checklist with the assistance of managers of all duties to be completed within the commencement of the relocation. These include informing your customer base, delivering products and services, creating marketing campaigns, and responding to customer feedback.
Follow The 7 Tips for Successful Business Relocation
Whatever the reason may be for your business's relocation, develop a proper framework for this procedure. According to your relocation purpose, select the best-fit property that meets your requirements. Allocate enough budget for the shifting operation and for unexpected costs that can arise during the procedure.
Discuss with your employees and staff which working style suits best for them. Set up telecommunication and IT facilities before the shifting of your workforce to prevent any system failures. To minimize interruptions in business operations, assign tasks to both department managers and team leaders.
By keeping the above-mentioned factors in mind, you can formulate a business relocation plan that will assure your enterprise's relocation success.
Author Bio:
Shaheryar provides ghostwriting and copywriting services. His educational background in the technical field and business studies helps him in tackling topics ranging from career and business productivity to web development and digital marketing.