The recent pandemic has brought many changes around the world. People are now staying at home and shifting unconventional ways like virtual meeting, online learning, and more. Many businesses are now shifting in the new normal to cope up with the dramatic changes. If this is understandable, marketers and business owners should take advantage of this time to think long-term and double down on their campaign for digital and mobile content strategies. That is because many people are staying at home, connecting online, and use their mobile devices more often than ever.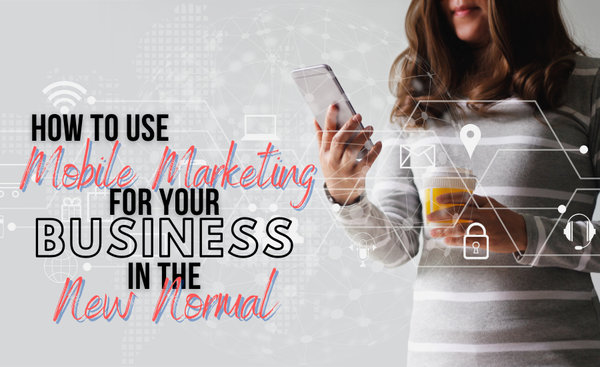 While mobile devices have already been making a wave in this digital era, their users had surged when the recent pandemic took place. As people were asked to stay at home because of the imposed lockdown and physical restrictions, they got a lot of their time on their plates to use their mobile devices.
You must also understand that people use mobile devices to shop and look for products online more than connecting with family and friends. About 69% of internet users rely on mobile phones to search for product reviews. Many also use their phone for online shopping using their mobile devices. Failing to include mobile devices in your marketing strategy means you miss the opportunity to target a large chunk of your audience.
Effective Ways To Use Mobile Marketing For Your Business
With the widespread use of mobile devices, it is essential to ensure that you find a way to promote your business through mobile marketing. Here are some ways you need to consider to remain competitive in the mobile marketing arena.
1. Analyze The Right Data
The current pandemic has caused millions of people worldwide to adjust to a new normal and alter their daily routines. As a result, consumers are using their phones for various purposes. The pandemic's effect is also expressed in how people engage with smartphones. Many spend more time on social apps and consume more content while leaving sports and travel apps almost entirely.
To preserve campaign effectiveness, you must act fast. Now is the time to use the full power of your analytics, insights, and data to discover where your marketing excels at, ensuring that your efforts are producing the highest ROI. Make use of marketing data in your favor. You can use segmentation software to generate cohort reports demonstrating how particular groups of your users perform over time. You can also rely on raw data to create highly tailored retargeting campaigns to make your tactics effective. Having understood data means developing the best content to serve your audience, like videos that you can whip using video editing software.
2. Respond To Your Audience
Recognizing changes in user behavior is critical. The pandemic has led to a shift in day-to-day behavior as people adjust to a new normal, resulting in increased digital platforms like mobile devices. In-app revenue had risen since the pandemic, with global user in-app spend rising by 36% since mid-March last year, when lockdowns were introduced. With sales increasing in gaming and shopping apps, many business owners and marketers began to migrate marketing spend to these platforms.
Using attribution data enables advertisers to analyze user behavior over time and monitor for changes in behavior. Marketers will ensure campaign effectiveness by concentrating on current areas of engagement by using existing customer data and insights.
3. Have A Remarkable Marketing Strategy
Targeting consumers at this time may seem simple. Many users are currently at home with more time to spare and are ready to receive a brand's messaging. However, as communication platforms become more crowded with rising brand competition, you must change your remarketing approach to sustain consumer interest and interaction. To achieve more accurate messages for and segment a community of people, segment individual groups as finely as possible. Add more information from your user attributes and interaction behavior.
4. Improve Mobile User Experience
While providing a user-friendly mobile interface can seem to be a given, many mobile marketers fail to do so. As a mobile marketer, the first step in acquiring and retaining customers is to develop a seamless, customized user experience or UX. It should be tailored to the user's wants and needs that significantly improve overall customer experience.
If you want to excel these days, you need to understand better and target your preferred client. Personalize your content based on your target market and make sure that it draws a positive experience. Otherwise, they will abandon your approach and move to your competitors.
5. Make User Feedback Easy
The smartphone experience is dominated by instant gratification. As the modern digital landscape grows, mobile users have come to demand immediate satisfaction and customer support. When using their smartphones, 75% of users expect immediate results to their queries or searches.
As many users remained confined to their homes during the early stages of the COVID-19 pandemic, brands saw a massive increase in smartphone uses. That is critical for mobile marketers operating in eCommerce business, entertainment, and gaming. This spike in mobile screen time is expected to continue through this year, making user feedback and implementation exponentially more important for mobile marketers.
6. Improve Engagement
User interaction must be a focal point of any content marketing campaign, which is especially critical at this moment. When marketers transition to new formats to satisfy customer demand, the digital experience must stay consistent.
Brands must provide their customers with smooth, cross-platform experiences. Marketers must ensure that all contact platforms that lead to mobile experiences like email, mobile, Twitter, and SMS transition smoothly. Marketers should use tactics like deep linking to facilitate a seamless transition between channels to avoid friction. That will ensure that each touchpoint offers a seamless interface and, most importantly, will increase customer interaction.
7. Empathize With Your Audience
Any brand that becomes disconnected from its customers, particularly during a crisis, suffers immediate and long-term reputational harm. A brand's messaging campaign must begin with a sincere understanding of how consumers think and feel.
It highlights how marketers can address audiences with understanding and relevance by exploiting current touchpoints across different media. That can be such as upgrading app and website content with direct messaging and personalization. Offering support, guidance, and vital insight into how the new ordinary affects business practices gives customers a sense of confidence. People can remember products and brands that had exceptional experiences during a time of uncertainty. Therefore, marketers must plan for this by using empathetic messaging.
Final Thoughts
During this time of transition, brands have a unique opportunity to put their customers at the center of their marketing campaign. Brands can gain confidence, loyalty, and interaction from their customers if they have value and keep their message constant for their mobile content marketing campaigns. If you can rewrite your marketing playbook despite the challenges, you will emerge stronger from any crisis.
AUTHOR BIO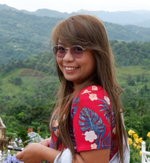 MARICAR MORGA
Maricar worked as a marketing professional for almost a decade and handled concerts, events and community service-related activities. Leaving her corporate job for good to pursue her dreams, she has now ventured in the path of content writing and currently writes for Softvire Australia and Softvire New Zealand. A Harry Potter fan, she loves to watch animated series and movies during her spare time.