Promotional merchandise can be an important part of building a brand, and deciding what products will best represent your company can be tricky depending on what message you want to send out. Trends can change constantly but there are always the same few branded products that will do the job and can be used effectively for promotional marketing.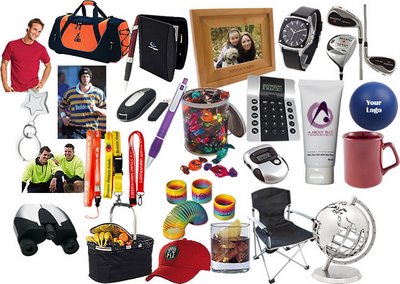 You can put your stamp on anything and use it as part of your marketing strategy, or simply use various products to give out as gifts to your clients or employees after a successful year in business. Here are some of the most popular products used in corporate environments.
Promotional Awards
Not only do they look pretty impressive, but a promotional award that can be personalised for the recipient will give off a great impression. This type of corporate product could be used for an endless variety of occasions, whether you have won a new client, want to increase brand awareness or simply want to let someone know they've done a good job, a promotional award will make anyone feel appreciated.
Likewise, awards with your company's recent achievements emblazoned across them can ensure your office looks more professional and can remind your colleagues that hard work pays off!
Golf Sets
Golf can often be seen as a brilliant way to network and meet other business-minded individuals, with a lot of business trips being centred around a luxury golf course for the weekend. With the golf course setting the scene for many a business talk or meeting, it provides the best opportunity to show off your brand, even if it just a logo. A branded golf set or other golf-related accessories are a great way to interject your brand name and information directly into a situation where professionals are known to mingle.
Clothing
Especially with the cold weather drawing in, take advantage of the popularity of branded clothing. Whether you are looking for some sort of uniform for your staff or simply want to impress clients and such with cleverly thought out gifts, branded clothing can look smart and professional. Likewise, if you have a corporate event coming up and are looking for some form of unified appearance, promotional clothing could be the solution.
Stationery
When it comes to corporate products, you couldn't possibly ignore stationery for the office. Whether you are after branded pens, notebooks or other bits and pieces, you couldn't get much more corporate than a promotional pen. Although they feel like they've been around forever, there's a reason! Having a pen or other stationery item branded with your company name or logo is a simple and effective way to not only start branding your office, but an easy way to get people to notice your brand if you are giving them out.
USB Accessories
Another highly popular product that has a place in every office is a USB charger. Make sure your phone or tablet is always ready to go whether you are sat in the office or heading out for a meeting, having a handy USB charger is a great corporate product to ensure you are powered up.
Whatever goal you are aiming for with corporate products, ensure that they are useful and relevant to your business. Corporate products work very well in a number of different environments, whether you are amongst yourselves in the office to build a sense of consistency, or they can be the perfect product to give out to clients as a gift, or they are an ideal solution to brightening up a corporate event. Get in touch with exceptional branding companies such as Outstanding Branding for all your promotional product needs.