With millennials expected to make up about 75 percent of the workforce by 2030 according to the U.S. Bureau of Labor Statistics, it's high time you make your office favorable to them. Millennials grew up using video games, computers, the internet, smartphones, and social media. This makes them have a global perspective and in a position to demand more interaction in the workplace.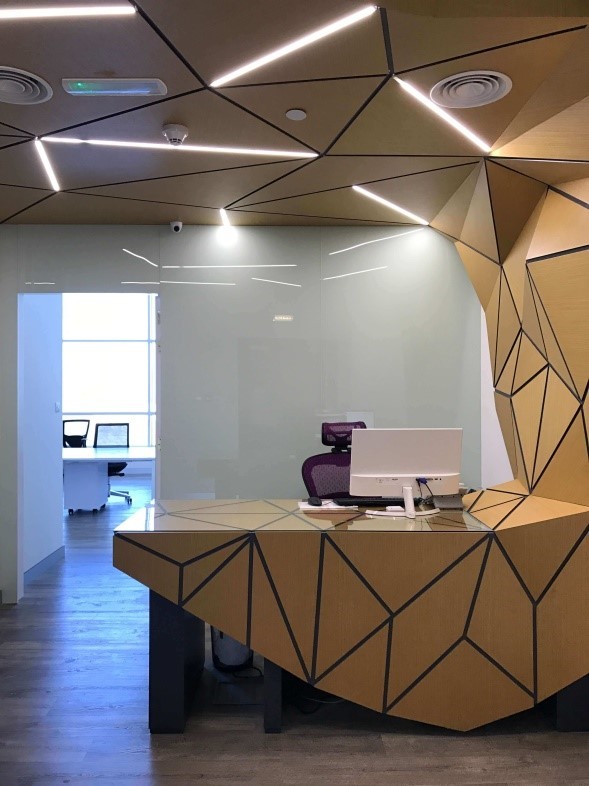 According to millennials, old office polices, workforce models, and performance management standards need upgrading. Millennials are highly educated on the search for a place to kickstart their professional careers. With every company competing to attract the best talent, undertaking a fit out makes your office stand out.
Undertaking an office fit out
When seeking new talent, your office design is one of the first things anyone who comes into your company notices. The first impression makes potential hires make up their minds on whether they want to join your team or not. Therefore, undertaking a fit out project to create a stellar impression pays off. You have to team up with a reputable fit out partner for a project accommodating the needs and wants of millennials. This is the trick to make your company desirable and attractive for this emerging workforce.
Features to make your office attractive to millennials
Work-life balance
Millennials value work-life balance in the workplace. When looking forward to making your office appealing to this workforce, it should guarantee access to this balance. A good idea is to find interior fit out companies in Dubai to make your office ready to keep staff happy while at work. Having break out spaces for employees to escape the hustle and bustle of their regular office life is a good idea.
Your employees get space to gather their space for the good of their wellbeing and mental health. Furnish the room with fun activities including pool, table football, and card games to indulge in during their lunch break. This fosters an all-inclusive and healthier work environment. Other ideas to generate a positive and wholesome work culture include freebies and theme days.
Flexibility
Encouraging collaboration in your workplace requires encouraging flexibility. Your fit out should have an appropriate design to incorporate flexibility. Working with the right fit out partner allows creating an agile office with flexibility in mind. The design should include multi-use spaces and other fixtures for easy access across departments.
Giving employees this freedom boosts productivity while enhancing collaboration. The fit out partner will recommend the best furniture include that accommodating remote working, hotdesking, and collaboration. Access to these creates an ideal workplace environment for millennials.
Appropriate company culture
Millennials desire more than higher pay from their employers. These prefer working for companies whose culture matches their personality. Additionally, the company culture should align with the values and beliefs of millennials. Undertaking an office fit out is the best chance to portray your business culture.
A reputable fit out partner will show the new talent that your workplace is inclusive, collaborative, and positive. Achieving this is through various interior design elements aligning with your brand values including furniture and décor. The interior designer will make good use of your brand colors and recommend bespoke furniture reflecting your culture. Every aspect of your fit out project should contribute to portraying the overall impression of your business.
Artificial Intelligence elements
Technology is changing lives today in profound ways. Businesses are harnessing artificial intelligence and digital data to make decisions to change how work is done is various ways. Millennials are creative and multi-skilled to take on varied functions as machines handle mundane tasks. Incorporating new technologies into the workplace allows streamlining repetitive tasks.
This trend correlates with the expectations of millennial employees and customers. Millennials expect responses in about 10 minutes on reaching out to your brand. Data literacy is a big consideration in a modern workplace. With data the driving force when making business decisions, it also helps determine user experience and all facets of company and product life.
Commitment to employee success
Finally, it is very important to understand that millennials don't need a sitcom office experience. You don't have to let your employees fend for themselves after giving them ambiguous instructions. Millennials desire a company that puts effort into contributing to the success of their employees. This is achievable through:
Sufficient training
Clear goals and expectations
Investment in employee success
Reasonable goals and deadlines
Giving all information needed to get the job done
Successful employers give staff whatever they need to get the job done. This includes a good environment with appropriate equipment and contributing to skills development. To millennials, this is the best way to make them stick around your company.
Bottom line
Millennials are taking over the workplace and a fit out project is the best way to attract new talent. A reputable fit out partner will guide you throughout the project to ensure that your office fits the needs of employees and customers.