If you are a business owner, you would know how important it is to design the office space according to the needs of the employees. After all, it's them who need the space and works for you every day. An office fit-out is the best way to make use of your area in the office. Whether you are planning to refurbish or move into a new office, an office fit-out has lots of advantages. You must design the space in alignment with your objective, vision, mission and needs. When you invest so much to make your employees happy, they will work harder and become more productive. An office fit-out is the best option for you to rebrand your business and leverage your company. Though an office fit-out can be done without any professional help, it could sometimes go wrong. It's best to hire a professional office fit out company to do the job for you. They have the appropriate experience and expertise to handle any type of office and work out a deal for you. Right from employee productivity to a new look, an office fit-out has many advantages.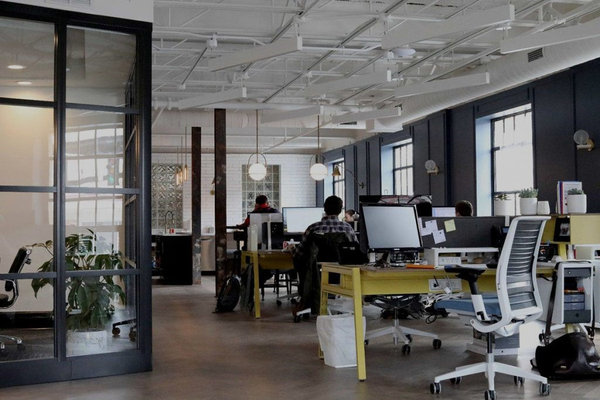 Efficient Use of Office Space
Your office space is of no use if it's not used to its fullest. The best office fit out companies in Dubai ensure that your free space is used effectively and not ignored. For example, a fit-out could turn your unused space into a recreational room and therefore, promote interaction between employees and ensures that they get make the best of their spare time. Studies show that playing board games, having a chat or just enjoying your alone time efficiently helps increase productivity. This will also create an overall positive environment in the office, and your employees will look forward to work every day. When offices ignore the free space, they are actually wasting their rent and giving a negative impression to the employees that they don't care.
The most important aspect of a good workplace is its employee's productivity. If they put in more efforts, it is ultimately beneficial for you. When you introduce office fit out designs, there is more storage space, more scope for organizing files and other materials and enough space to walk around. When you work towards your employees' happiness, they feel like they are being given importance and therefore, tend to be more productive. For example, if there is no dedicated space like a recreation room or a canteen for the employees to interact, they would go out and might end up getting distracted, and this could affect their concentration as well. But, if they find a good space inside the office, they are using their spare time but also stay focused and end up being much more productive. It is a great asset for your company, and you will be happy with your fit-out investment in the office.
Properly Designed Furniture for the Office
Instead of going for the run of the mill and standard furniture for your office, you need customized furniture pieces that will match your office. For example, if you run an advertising agency, you would want a piece of furniture that is young, vibrant and has a colourful burst. But, if you run an insurance company, you would want something that is subtle and matches your office personality. An office fit-out adapts the activities that happen in the office and is designed accordingly. The office fit-out should ultimately match your goals and objectives and should be in sync with the overall energy of the office. Another instance would be that if you are looking to change the image of your business, you need a piece of customized fit-out furniture. It will help you leverage your image and resonate with your new ideas as well.
It helps to Impress Clients
Though the looks of the office don't matter when it comes to signing a deal, it still makes a subtle difference. When a client walks for the first time into your office and sees the well-organized space, efficient use of the floor and the employees' positive energy, he would be drawn to it. The aesthetic beauty of the office may help in getting you a new business or retain the old ones. When your client realizes that you are making efforts to keep your employees happy and satisfied, they would want to do more business with you. It proves that you take your work seriously and could be trusted. A fit-out office could help create a first lasting impression on your client, and they would prefer working with you over someone who has no such vision.
An office fit-out is the latest trend, and most companies are making changes to keep their employees and clients, happy.