This might be a concern, especially during COVID-19. It's important to remember, though, that every large-scale organization began small. You may assure a profitable future for your company by utilizing smart plans and approaches. Here are five smart approaches for small businesses to develop and grow in 2022 to assist you achieve this goal.Improve your brand's image.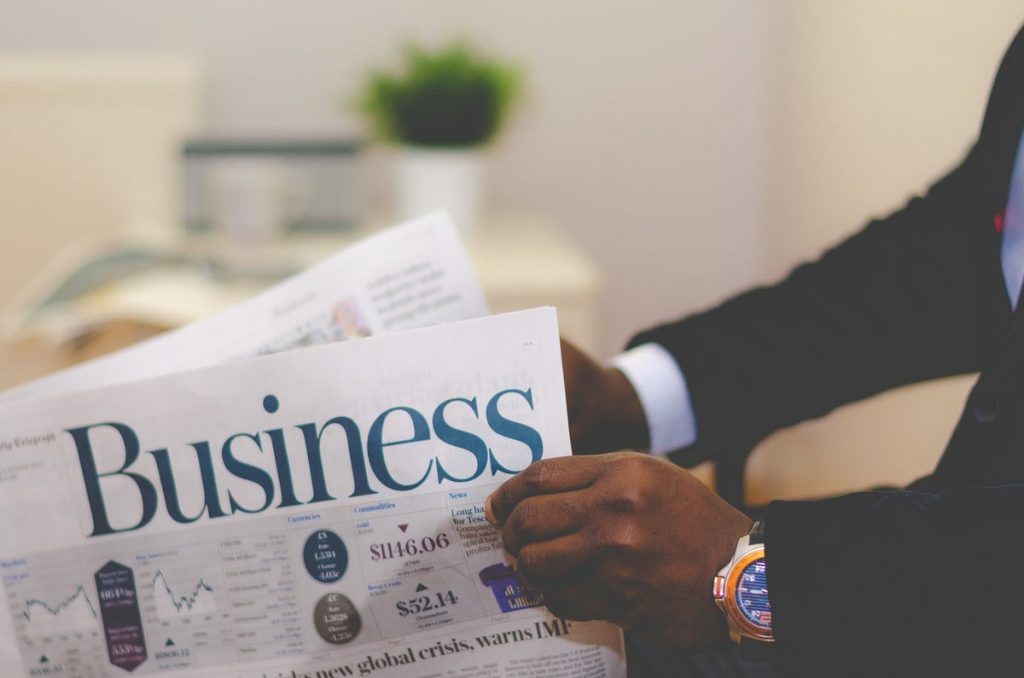 Providing promotional clothing to your staff is another efficient way to promote your business. As a result, when your employees connect with customers, they are silently advertising your brand, which raises brand awareness. Employees will also feel valued, resulting in greater employee satisfaction and productivity. So, if you want to reap the benefits of internal marketing while simultaneously improving your brand's image, consider promotional workwear.
Enhance the client experience
It's hard to expand a business without treating consumers nicely, no matter how efficient your marketing methods are or how much money you've put into it. People are more inclined to favor your competition and not return to your brand after an unfavorable customer experience. As a result, you'll quickly lose consumers, resulting in lower profitability and a slowdown in growth.

Obtaining client input is the greatest technique to improve customer experience, since it is ideal if the customers describe the experience. For this aim, emails, internet posts, surveys, and reviews may all be utilized to collect feedback and ideas. Responding to customer requests, on the other hand, is the most effective technique to get them to provide more feedback. Building a customer loyalty program, in addition to loyalty, is another way to boost customer satisfaction. Giving clients points for purchases, for example, makes them feel valued while also expanding their commitment with your firm.
Use the internet to your advantage
The digital market is ideal for small businesses to flourish since it provides a level playing field for both large and small firms. Unlike the conventional market, the digital market allows firms to engage with billions of individuals across the world in a matter of seconds without having to invest a lot of money. To help your business expand faster, all you need to do is set up an e-commerce site. It is, nevertheless, critical to guarantee that the quality of your website is excellent. Websites with simple navigation mechanisms, quick loading times, and appealing designs are preferred.

Additionally, implementing search engine optimization tactics to boost your presence on the internet market is a good idea. For example, adding keywords to website content may boost the possibility of it appearing on the first search engine result page, attracting more visitors. On the other hand, websites aren't the only way to access into the digital market. Social media has risen in popularity, and it may be able to assist your business in growing by broadening its reach and strengthening client relationships. Similarly, you may use social media influencer marketing to attract customers to your products and services, which will increase your profits. Influencer marketing generates a profit of $5.78 for every dollar spent. Also, consider acquiring a business phone number if your company doesn't have one.
Know who you're trying to reach.
A small firm just requires a loyal, steady, and expanding customer base to ensure its success. However, you won't be able to do so until you know and understand your target audience. After all, if you don't know what your target segments want, responding to their spoken and hidden desires might be challenging.
Gathering and analyzing client data is critical for understanding your target demographic. For this aim, you can use social media polls, emails, surveys, and web forms to collect demographic data. After you've acquired enough data, divide your clients into groups and assign each one a distinct profile, also known as a buyer persona. In recent years, 90% of companies who use buyer personas have been able to gain a deeper understanding of their customers.
Conduct competitive research
Competition is one of the most significant and inescapable risks that most small businesses confront as they develop, especially in today's economic world. However, studying your competition might help you stick out from the throng and achieve a competitive advantage. This will assist you in identifying and exploiting your opponent's flaws in order to devise development strategies. Additionally, competitive research helps you to detect both your own and your rivals' flaws, which improves strategy development.

You must first identify your rivals by evaluating your target market in order to do successful competition research. You may, for example, conduct an internet search for comparable businesses that cater to the same demographic as yours. You may begin gathering information about your rivals by reading online reviews and visiting their websites or social media profiles after you have a general sense of who they are. You might also send an email to the firms of your rivals, as many of them are willing to provide information.Conclusion
Without a question, establishing and extending a business may be extremely difficult, particularly for small enterprises that lack the necessary foundations for success. While you won't be able to reach the top overnight, by adopting the appropriate techniques, you can secure steady growth for your company. So, as your business expands dramatically, be sure to utilize the tactics stated above to make it stand out from the crowd. Your little firm will eventually reach new heights and gain significant market share in a short period of time.