Running a business operation isn't an easy task. It requires an expert's attention and knowledge to ensure the successful completion of each of the tasks. A business owner may not be an expert in everything. It doesn't mean that a business can't be operated successfully if the owner isn't the master of all trades. He can dedicate his time and effort in the areas that he has mastery while leaving the other tasks to a virtual assistant. Virtual assistants play a crucial role in the entire business operations and anyone can create a seamless business operation without creating a burn-out situation. People can focus on the areas that they have specialization whereas a virtual assistant can be hired to conduct multiple tasks at a time. Businesses can yield a number of benefits by hiring a reliable virtual assistant. Let's take a look at the following,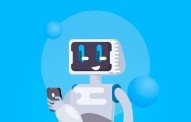 Time-management: Time is one of the most valuable assets in a business. People often struggle to manage a thousand operations as they don't have the required number of staff to handle these operations. Also, it's a burden to hire in-house members as the owner needs to spend a hefty amount on them to properly train them. It's a time-taking and tireless process. However, by hiring a virtual assistant one can focus on the core business operation and let others work as per their specialization.
Access To Top Talent: This is one of the best advantages of virtual assistant services. It lets people hire the top talent without bothering about geographical location. Hiring in-house staff always limits the ability to hire the best talent across the globe. Previously entrepreneurs had to face several problems due to a lack of proper talent in their team as they were bound to one geographical location. However, when hiring virtual assistants, people can have access to the top talent across the globe and yield the benefits of the top talents.
Reduced Expenses: The operational cost of a business is pretty expensive and it's hard to manage all the expenses especially if the company is still in its infancy. However, getting some of the work outsourced is perfectly a cost-effective solution for everyone irrespective of the scale and size of the business. Having a virtual assistant, one can save the expenses and maintenance of the office and better manage the operation with the top talents across the globe.
Reduced Work Pressure: Everyone enjoys working in a friendly and relaxed atmosphere. It's always a struggle for business owners to manage a jam-packed schedule in the name of operating a business. In such instances, a VA can help people in market research, call answering, transcription, online marketing, data entry, HR operations, and a lot more. It means employees will be free to work in their specialized area without facing any burn-out situations.
However, not every virtual assistant provides these innumerable range of facilities. It's important to find virtual assistant services after being aware of professional tips. Otherwise, it may lead to major problems and affect the business operation. So, let's take a look at the pro tips on hiring the professional virtual assistants-
1. Decide the Job Responsibilities
Prior to hiring a virtual assistant, it's important to decide the job responsibilities that need to be outsourced. This will determine the working hours of the staff and the required skill set to ensure the successful completion of it. Virtual assistants should be proficient in the required skill to manage the tasks with ease. Generally reputed assistant services have properly trained staff that doesn't require any additional training to complete even the most intricate tasks. By deciding job responsibilities will help one to narrow down the list of virtual assistant services that are specialized in those areas.
2. Fix A Budget
When it comes to hiring a virtual assistant, money is an important factor to consider. Generally, these virtual assistant services are an inexpensive option but there are various companies that demand a hefty amount. This is the reason why it's important to fix a budget. It allows one to land on the best one without spending additional money on them. It takes thorough research to understand how virtual assistants charge and their overall responsibilities. However, by following the pro tips one can easily find the best virtual assistant services for their business operation.
3. Assess Their Skill
Before signing a deal with the virtual assistant company, it's best to assess their skills. There are reputable service providers that offer trial tests. During this time, business owners can check whether the team is fulfilling all the expectations and matching the quality standard of the work or not. This will prevent businesses from facing any unfavorable scenarios in the future. These are some of the pro tips that help business owners to hire the best virtual assistant services to simplify the entire business operation.