As infectious diseases circle the globe, medical costs skyrocket and the waste stream continues to grow, it is imperative to look for medical wear with improved protective performance, low costs, and minimized environmental impacts. Disposable Medical wear and supplies includes surgical gowns, gloves, drapes, facemasks, dresses, linens, syringes bandages, and wraps etc. which could be disposed after their use. The selection is determined by many factors, such as cost, protective and comfort properties of the materials and government regulations.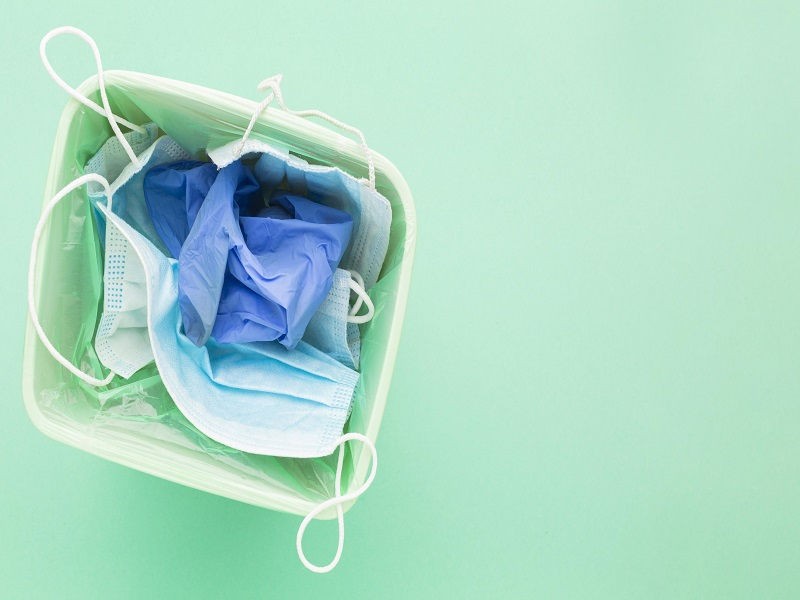 SAFETY AND SANITIZATION:
As the concerns over the safety and sterility of reusable medical clothing increase, the industry of disposable medical wears and supplies blooms. This is due to the fact that disposable medical wear is used only once and is subjected to disposal through proper biomedical waste management techniques. With development of the industry and advancement in technology, disposable waste management has become easy and cost effective over the time creating a safer and sustained form of waste disposal.
CONCERN OF HOSPITALS:
Hospitals and Health centers want to avoid contamination and infections to ensure the safety of patients. To ensure this, hospitals are now leaning towards the use of disposable medical wear and supplies and this has led to an increased demand of the said products and equipment.
Patient Safety and ENVIRONMENT:
Healthcare facilities have realized the importance of disposable technologies and how they play a major role in cost-saving and are environment-friendly. They have started using more and more disposable products. Single-Use medical wear and devices are considered as significant cost savers when compared to reusable medical devices as they do not require the hassle of sterilization, repackaging, distributing etc. Also, they help to reduce the chances of infections and are less labor intensive. With patients' health care in focus, manufacturers are also implementing biodegradable materials which will not have any adverse effects on the environment. To take this a step further, some hospital facilities have partnered with recycling firms to reduce medical waste.
DISPOSABLE WEAR AND SUPPLIES at GWS Surgicals:
When it comes to selecting the best quality disposable hospital wear and supply there are a lot of things that need to be kept in mind. The clothes must be light, soft and breathable. GWS Surgicals understands all these points and offers you the best disposable medical wear so that you can enjoy your long duty hours to the core. Our linens are eco-friendly and easy to dispose without creating a toxic mess. We offer different sizes and colors for various clinical, hospital and non-clinical setups.
Conclusion:
Disposable medical supplies consist of devices, medical apparatus, medicines that are intended for one-time or temporary use only. These supplies have become an important part of hospital supplies as they help reduce staff time and healthcare costs. Bandages, Wraps, Drug tests, Exam Gowns, Face Masks, Gloves, Suction Catheters, Surgical Sponges, Hypodermic needles, Syringes are few of Medical Disposable Products available at GWS Surgicals at very reasonable and competent pricing.
If you are also looking forward to adopt the trend of medical disposables in India, we, at GWS Surgicals LLP are focused on providing the best in quality disposable medical wear and supplies, one of the most trustworthy and licensed Disposable Medical Wear and Supplies. Wait no further, go ahead and make an order enquiry now!