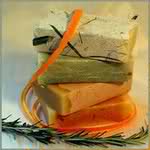 Herbal Soap Making Business. Herbal soap contains natural ingredients, juice or extract, and vitamins from medicinal plants and fruits like papaya, lemon and calamansi.
How to start a business in herbal soap making. The following guide is very helpful for anyone interested in making their own herbal soap.
I. Estimated Investment Requirements
A. Tools/ Equipments*
Glass or cup – P269
Plastic Pail (16L capacity) – 220
Cheese cloth or strainer – 30
Wooden ladle or bamboo stick – 25
Knife – 140
Chopping board – 190
Plastic molders – 875
B. Materials/ Ingredients*
1 glass or 250 ml caustic soda (NaOH) – P11
3 glasses water
5 glasses cooking oil – 92
1/2 glass juice/ extract – 10
* Based on march 2009 market prices
II. Procedures
1. Prepare the materials and the utensils needed
2. Measure 1 glass of caustic soda and 3 glasses of water and pour into a plastic pail.
3. Mix well by stirring continuously using a wooden ladle or bamboo stick. Use only one direction when stirring.
4. Stir until the caustic soda is dissolved.
5. Pour 5 glasses cooking oil into the mixture.
6. Continue stirring until a consistency similar to a condensed milk is achieved then add 1/2 glass of juice or extract.
7. Pour the soap mixture into desired plastic molders. Set aside and and let it cool to harden.
8. After 4-5 hours, remove the soap from the molder.
9. Allow 30 days of ageing before packing.
10. Label the soaps.
Indications:
Kamias – fruit extract or juice (bleaching soap)
Calamansi – fruit extract or juice (bleaching soap)
Cucumber – fruit extract or juice (moisturizer)
Papaya – extract from fresh leaves (bleaching/ moisturizer)
Radish – extract from the stem (moisturizer)
III. Estimated Costing and Pricing
A. Product costing
Direct cost
Raw materials- P113
Labor cost/5 times/formulation/day – 76.40
(382/day min. wage)
Water and electricity – 50
TOTAL Direct cost- P239.40
Indirect cost
Transportation cost* – P100
*may vary depending on distance between area of business operation and source of raw materials and/or market area.
Production cost
Total Direct cost – 239.40
Add: Indirect cost – 100
Estimated Production cost – P339.40
*Finished product will result in 15 bars of soap (130 grams/ bar)
B. Product Pricing
Production cost per 130 grams soap – P23.00
Add: 20% mark-up of the production cost – 4.60
Estimated selling price/ 130 grams soap – 27.60
Market Price per piece – P30.00
* If price per 130 grams of soap is lower compared with the existing market price, increase the mark-up to 30% or more. The higher the mark-up, the higher the profit margin.
IV. Register and Get your Permits/ licenses here.
V. Business Funding Sources here.
Source: dost.gov.ph, trc
Do you like this business idea? content"> then please consider subscribing to our PINOY BISNES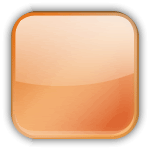 RSS feed. You can also subscribe by email and have new articles sent directly to your inbox. (Once you entered your e-mail address, you need to login to your e-mail account and click the link to confirm your subscription).