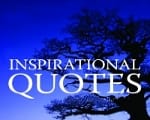 Inspirational quotes from entrepreneurs are helpful especially for those who are looking for an inspiration to start a business. It does not only keep you inspired and motivated but also changes your prospective about how you view life.
These inspirational quotes came from successful Filipino entrepreneurs who have motivated others to be the best that they can be by sharing their thoughts and providing a good example to others. They have inspired and motivated us to continue in reaching our goals. Many of the words spoken and written have provided inspiration to help us face whatever issues and challenges we were dealing with everyday.
Just like what Henry Sy said, "There is no such thing as overnight success or easy money. If you fail, do not be discouraged; try again. When you do well, do not change your ways. Success is not just good luck: it is a combination of hard work, good credit standing, opportunity, readiness and timing. Success will not last if you do not take care of it."
Here are some of inspirational quotes, motivational quotes, inspiring tips and success quotes from Filipino entrepreneurs.
"Setting up the business was difficult, but as with any kind of work, if you love it you won't dwell on the difficult areas. It won't feel like work." – Alvin Carranza, Macgraphics Carranz Int'l Corp.
"Don't be afraid to make bold decisions. The greatest risk you are about to take may just be the source of your biggest profits." – Filemon Barbasa, Filbar's
"Work should not feel like work. Your business must be a source of joy and an expression of your passion. And not everything is about profit. When you make good things happen, the profit will follow naturally." – Pacita Juan, Figarro Coffee
"Franchising is a viable tool for business expansion. It should never be resorted to just to raise funds for the business." – Ricardo Cuna, Fiorgelato Ice Cream
"Stay focused. If your business booms, don't look for another, entirely different business to start. You'll be sorry." – Les Reyes, Reyes Haircutters
"We should have contentment and gratitude in our hearts, and not bitterness or envy. Contentment and gratitude can reduce suffering in life. We should also be humble and positive towards pain. Sometimes, our vision becomes clearer after our eyes have been washed with tears. Sometimes we have to be hurt to be stronger in business, in love, and in life." – Victor Tan, Bobson
"Never force things when it is not yet the right time." – Steve Benitez, Bo's Coffee
"Success is always there at the horizon. To get there, know how to chart the surest path, and follow it no matter what happens along the way." – Raffy David, Pilipinas Teleserv
"When starting your own business, you have to know what you want and believe in the concept. You should always start for the right reasons." – Sheree Gotuaco, Freeway
"To minimize your risks when starting out, learn everything you can about the business. Read. Research. Get a mentor." – Rommel Juan, Binalot
"Doing a good job is the best marketing strategy as it ensures your partners will be doing more business with you. It's the relationships you build that count the most." – Nix Nolledo, Xurpas Inc.
"The only way one can predict the future is to invent it. We are always on the lookout for opportunities to widen our product lines to address all our customers' needs." – Ronald Pineda, Folded and Hung
"A small idea can be the seed of a big business venture." – Nelson Yuvilla, Philtec Label Corp.
"The food business is still very basic. It's still about taste. It's still about How did you serve me? Is your place nice? Am I treated well? Do I get value? If you think about it, If we're going out to eat, these are the basic things we look out for, but the execution is the difficult part." – Tony Tan Caktiong, Jollibee Foods Corp
"You have to adjust to the flow of business. If you're not open to change, your business can't move on." – Socorro Ramos, National Bookstore
"Success is not necessarily about connections, or cutting corners, or chamba – the three Cs of bad business. Call it trite, but believe me: success can be achieved through hard work, frugality, integrity, responsiveness to change, and most of all, boldness to dream." – John Gokongwei Jr, JG Summit Holdings, Inc.
"The real test of an entrepreneur is how far he can go when the tides of business turn for the worse. It is in times like these when he should be unafraid. Be aggressive. Know your market's needs and serve them." – Ben Chan, Bench
"Entrepreneurs should never give up due to failure. Not just entrepreneurs, but people of whatever profession – all of us- should learn from our setbacks. We should never surrender to despair." – Lucio Tan
"Do not rush into a business just because you have the capital. You'd lose your shirt if you jump into it recklessly. Do your homework first. Study the market and look for that golden opportunity. Whatever business you choose to go into, it must be something that you can pursue with passion." – Andrew Tan, Megaworld Corp.
Do you like this Money Making Business Idea? then please consider subscribing to our RSS feed. You can also subscribe by email and have new articles sent directly to your inbox. (Once you entered your e-mail address, you need to login to your e-mail account and click the link to confirm your subscription).