One thing that the entire human race has in common is the need for money. Whether you're in Philippine or Africa, you need money for survival. Every day, whether you are from an upper class or lower class family, everyone searches for ways to make money. Money is as essential as water so today I have some hacks for you all. 5 easy ways to make money faster!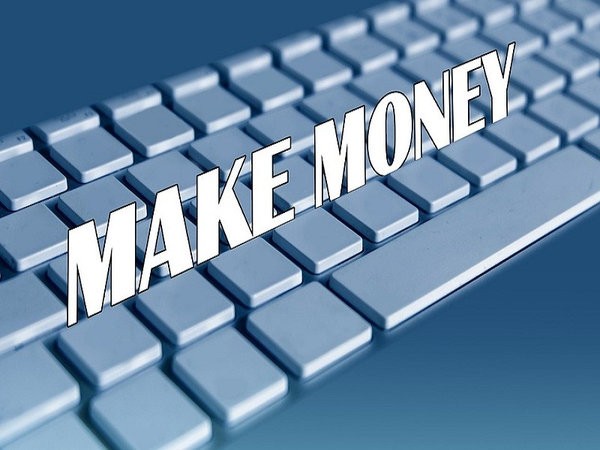 These strategies are going to help you in any domain or workspace. Every business needs to think their plan through and make strategies accordingly to earn money more efficiently. Even after these measures and plans, there comes a time when you are in a pickle and need to earn money fast and easily, which is why we are here to help! So let's get started.
1. Small jobs:
The answer is right there. Money can be easier to make if you just take upon small jobs like babysitting, dog walking, driving an uber or careem, or being a delivery person. These are some classic money making ways and for a good reason! You get to choose your hours and make money daily according to your need. For instance, if you choose to drive an uber or careem, you can work whenever it is easy for you, whether that's in the middle of the day during rush hour to earn more money, or in the wee hours of the night on a weekend. The choice is yours. They also don't require special skills and degrees for you to start. There are certain things you have to keep in mind before you start though, for instance, if you are a dog walker, you need not be afraid of them. If you plan to be a delivery person or a driver, you need to have a locomotive that can allow you to perform this task. Babysitting and dog walking is essentially popular among students while delivering and driving can be done by age stage of life and age as long as you have a license!
2. Become a seller:
This includes anything and everything. You can sell your old clothes and shoes on eBay or your drawings and videos on Amazon. It's an easy and quick way to start earning money. Sell all your unwanted items like maybe books, jewelry, electronics, bags, etc. You just need to take compelling pictures and make sure your competitive price is lower than the original brands. Just be honest about your product to keep earning money in the future, as even a small defect can be noticed. If you have a signed vinyl, shirt, or autograph from anyone like Robert Downey Jr, Jim carry, or Melissa Womer, that's your golden ticket! Celebrity signed stuff sells out within minutes online. 
3. Freelance:
At any day and age, you can earn money by becoming a freelancer. There are various websites now that help you to kick start your journeys like Fiverr and Up work. They have made ways of making money highly easy and accommodating. No matter what service you want to offer, you can always post a gig on these websites. It is a game-changer for people who want to work in digital services like graphic designing, articles and blogs for websites, content writing, video clips, and editing, web designing, social media marketing, and so much more. You just need to post an intriguing gig ad that includes your skills, what you are offering, your delivery time, and charges. You can also make packages and deals, for instance, if you're a writer, you can make packages according to the number of words and numbers of rechecking. There are already many sellers on these portals, hence you can always go and browse according to the job you can do and send in your offer.
4. Reviews and more:
Nowadays using social media is a highly efficient and easy way to make money. You can use domains like YouTube, Slicethepie, and UserTesting.com. You can choose what to review according to your interests. Doesn't that sound amazing? Well, YouTube also offers you another way of earning, you can always review products but you can also start vlogging or teach how to paint draw, play the guitar, etc. It's just about using your platform wisely. User testing for instance is a space where people every day are paid to review websites.
5. Part-time jobs:
Another easy way to earn money according to your interests. You can always become a part-time trainer and even teach. You can teach mathematics or piano. You can be a waitress or a cashier. The possibilities are endless. You just need to have the hours to put in and stay motivated.