Lifestyle blogs have become extremely popular in recent times. They cover a variety of topics, from health and wellness to managing finances. Every lifestyle blog requires a hook to keep people coming back. It is crucial to bring everything together.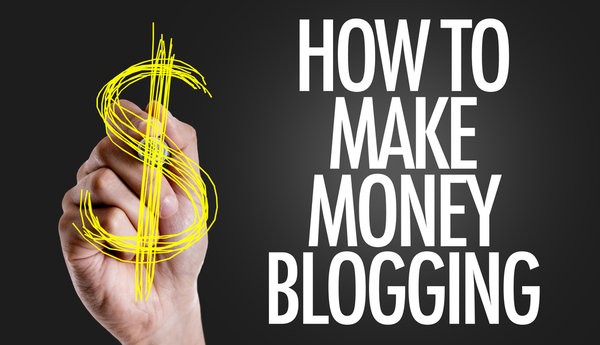 If you are interested in making some money with your lifestyle blog, you have come to the right place. Having a lifestyle blog is just the starting point. It is what you do with it that counts. Besides, once your blog generates decent traffic, it is important that you learn to monetize it.
Blogging for money has become quite common today. It is not even necessary to generate a huge amount of traffic. As long as you continue to come up with interesting content, you should have no trouble making money.
The following tips will prove useful to help you make money with a lifestyle blog:
1. Advertising Programs
There are plenty of advertising programs that you can utilize to make money. Some of the most popular options include Google's Adsense, Blog Ads, and Text Link Ads.
No matter what your lifestyle blog might be about, it is essential that you place ads to monetize it. Whether you talk about the importance of establishing prayer times or why one should wake up early, you need to make money out of your content.
In addition to placing ads on the blog, you can also consider RSS advertising to make some extra cash. Since most blogs already monetize their content, there is no reason for you not to do the same.
The fact is that advertising programs help you realize your dream of becoming a full-time blogger. Hence, you should give it use an advertising program to boost your earnings. There is no time like the present
2. Use Affiliate Programs
Affiliate marketing has become all the rage, and for a good reason. In affiliate marketing, you receive a commission for helping a company sell its products. The best way to make the most of it is by working with companies that are relevant to what your lifestyle blog is all about.
When visitors click on the affiliate link or use the affiliate code, you will get paid for it. There are all sorts of ways through which you can earn as there are different types of affiliate programs. Some of them are pay per lead, whereas others are pay per click (PPC).
Some of the biggest affiliate programs that you can take advantage of include Commission Junction, Click Bank, Link Share, and Amazon.
There are many lifestyle bloggers who regularly use different affiliate programs. You can check out their blogs to learn more about affiliate marketing.
3. Company Sponsorship
Companies are always on the lookout for a lifestyle blog to sponsor. This is why it is important for you to cash in on this growing trend. As businesses learn more about the importance of blog sponsorship, you have a ton of opportunities to earn through blog sponsorships.
As a blogger, you have a lot to offer. There is bound to be a business that could use your platform to reach its target audience. To show companies that you are sponsorship-worthy, you should highlight different company products and brands.
Once it becomes clear that you are good at promoting products and services, companies will start requesting sponsorship. To keep companies interested, you need to have enough traffic and know how to create sponsored content.
4. Work for a Company
Digital marketing relies heavily on content. To post content, companies require a blog. If you already have a lifestyle blog, you can work with companies to generate some money on the side. Since running a blog is an art in itself, it is possible to make serious money.
To find work, you need to know how to pitch blog ideas and do some research. Make sure to do some cold calling as it could help you establish a strong network with high profile lifestyle brands. Cold calling goes a long way in finding meaningful work.
5. Freelance Blogging
If you are a talented lifestyle blogger, you should consider working as a freelance blogger to make more money. There are new blogs that are appearing all the time. To keep up with the competition, bloggers are always in demand. Therefore, you can find plenty of freelance gigs to earn an income.
Although payment models vary, it is not that difficult to find work and get paid. There are many companies that are even willing to offer a fixed monthly payment in exchange for some blog posts. You can look up freelance postings to boost your earning potential.
6. Advertise Your Own Products or Services Online
Once you have created your very own blog, you can even advertise your own products on it to make money. People are ditching classic sales letter websites for blogs. This new format is predicted to become the new normal.
Blogging about business products allows you to boost sales and make money from your lifestyle blog. It involves adding the pitch into the blog post to sell the product or service. It is easier to promote products online than ever before. Therefore, it makes sense to give it a try.
7. Sell Intellectual Property or Consulting Services
Blogs provide unlimited opportunities if you know where to look. If your lifestyle blog shares e-books, telecourses, and podcasts, you can monetize them for some easy money. You can even offer consulting services on your blog.
The idea behind selling to customers directly from your blog stems from making the most of your blog. It is important that you explore every option to maximize your income. Hence, you should sell everything that has demand.
Make Money with a Lifestyle Blog
Blogging offers unlimited opportunities. It all comes down to how you view these opportunities. Start making money with your lifestyle blog by using the tips mentioned above. Each tip will help you in more ways than you can possibly imagine. 
Author:
Arslan Hassan is an electrical engineer with a passion for writing, designing, and anything tech-related. His educational background in the technical field has given him the edge to write on many topics. He occasionally writes blog articles for Dynamologic Solutions.