It Takes Talent to Decorate a Home
Home furnishing items are always on demand, and more people around the world are interested in upgrading their living spaces. Many people are also investing in home décor products. Home furnishing is a demanding business that can make you a lot of profit. If you're currently out of a job or looking to start a business, a home furnishing business would be your best bet. Although this is a lucrative venture, there is a lot of competition and customers have many options – making it necessary to have your brand stand out.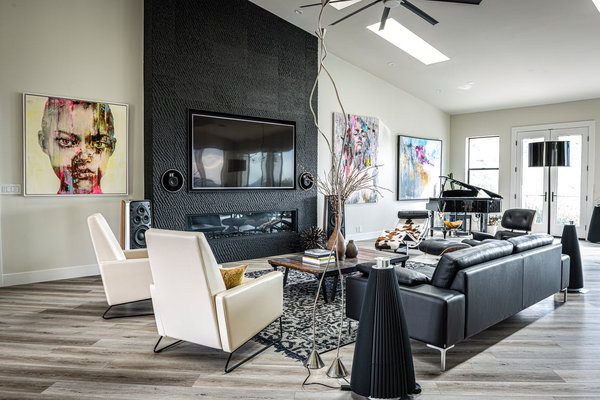 Steps to Start Your Home Business
Most people who venture into this business fail because they don't know where to start. Below are some essential tips to help you begin and prosper your home furnishing business.
Planning
You can't just wake up one day and decide to start your home business. All successful businesses started with planning. Think about the services and household products you want to offer, your prospective customers, how much you're willing to invest, and other future goals.
To start a successful home-based business, you can visit similar enterprises and learn how to start, market prices, and demand. This will also help you to calculate how much starting capital you need.
Market Demands
You will reap more from your home-based ideas if you anticipate what your prospective customers want. Sometimes, there is a higher demand for various products. This is a very competitive sector, and you'll be left behind if you do not anticipate what the market wants.
Forecasting is suitable for home business opportunities, especially if you want to maximize profits. Forecasting allows you to look at the past and present to predict future demands. This will also help you to anticipate market fluctuations and make adjustments. Anticipating demand can also help you decrease costs. Because you can effectively predict what your clients will want, and when they want it, you will use less inventory and increase profits.
Product Knowledge
One of the best ways to stay ahead of your competition and thrive in a demanding market is to familiarize yourself with your products. This knowledge propels forward your business ideas from home. Product knowledge gives you confidence while interacting with customers and to showcase products appropriately based on customer needs and preferences.
Product knowledge establishes a relationship based on mutual respect and trust with customers when you demonstrate confidence and credibility. Learn about the price of your products and services, colors, models, styles, how to use the product, and repair information.
Get Your Supplies
One of the essential tips on starting a small business at home is to gather supplies and equipment for your trade. The best way to start a successful home business is by owning the right equipment and tools. Investing in equipment is an essential move for all small businesses. It promotes effectiveness, which leads to increased revenue. It also makes your business asset productive; this is beneficial if you ever wish to pursue financial options.
Owning equipment means you can quickly expand and have a successful home business. You can also produce high-quality products in large quantities. This also means venturing into new markets, hiring new employees, and generating more revenue.
Develop a Slogan
A business name, slogan, or logo is very crucial for your business; it tells your customers what your business is all about. One of the first things to think about when you want to start a home business is your business's name or slogan.
Branding is one of the best things you can do for the success of your business. A unique name helps your enterprise to stand out. A right name has meaning and purpose that customers can associate with, which helps to differentiate your business from your competition. Branding also associates your business with credibility. If you appear to understand your business, your customers will trust you and purchase more items.
Networking
Networking is crucial for your business; it will enable you to learn from others, expand your knowledge, and get new customers. Networking is more than going for events; it's about forming connections and relationships. It's also excellent for marketing your business, especially if you're on a tight budget.
You're not just having a conversation; you are advertising your business! The more potential customers are aware of your enterprise; the more people are going to purchase or require your services in the future. This is also an excellent way of acquiring new contacts and learning from like-minded individuals. You can learn about new trends and tips.
Conclusion
Starting a small home business can be challenging when you don't know where to start. Most home furnishing businesses fail because people don't prepare enough or take time to learn about the market. This is a complex and competitive venture and requires you to learn and connect with your customers.
What challenges did you face while starting your home furnishing business? Please share your experience with us.
Author's Bio
Alex Green is a copywriter with 3 years of experience. He is fond of healthy living and knows everything about home improvement. In his spare time, Alex likes walking with his golden retriever, meeting with friends, and attending the gym.