Everybody loves to go to events, and some people love planning events. May it be a corporate, executive, or personal event, people love to attend these kinds of affairs. If you have loved different kinds of events and are part of this industry for quite a time already, you may want to start your own event planning business.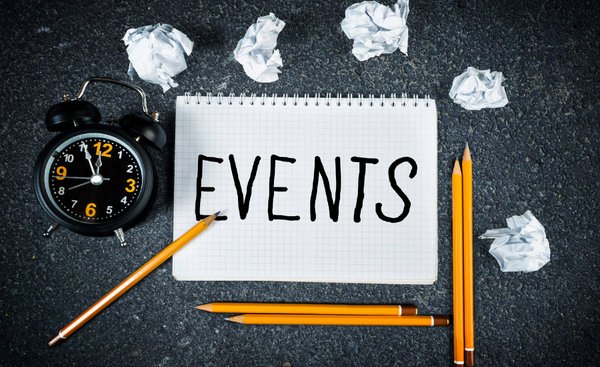 It is always a fun thing to start this kind of business; however, before you get too excited, you need to make sure you know the essential steps in making your business a success. It would be best to note specific reminders before planning and executing your first event. 
Essential Things You Need to Remember in Starting Your Event Planning Business
Without proper and careful planning to launch your business in the events industry, it will be easy for you to get overwhelmed and get lost along the way. Here are some of the essential things you need to note when you are starting to build your event planning business.
Doing an event planning business will undoubtedly be a success if you have prior experience. That means, before you become confident that you want to dip your toes in the events industry, you must know the walkabouts and whatnots. You need to have reliable experiences in organization skills, time management, communication, negotiation, and budget management. People will trust your event planning capabilities if you have an idea of what you are doing.
The event industry is a big world, and not every event can be your specialization. While it can be your advantage to be versatile in planning and organizing any events, you need to realize your strength and the area of your expertise.
Most event planners commit the mistake of their willingness to coordinate and execute all kinds of events like corporate meetings, business events, sales rallies, galas, fundraising activities, weddings, and more. Though it can become your edge to handle different kinds of events, you need to determine your forte accordingly when starting your event planning business. You must also know that there are distinct differences between social, corporate, and other gatherings.
To make it simple, you can generalize your target market into two types for your event planning business: corporate and social markets. The corporate market includes companies, organizations, corporations, charities, and other formal gathering bodies. It can also include fundraising events and athletic competitions. Events like weddings, birthdays, anniversaries celebrations, and reunions are the more personal events for the social market.
It is essential that you determine what type of market you specialize in so you can bring your focus on it and enhance your skills to cater to what it requires you to have. Determining your target market can also streamline your approach to find prospective clients.
While it is tempting to start right away and launch your business to let the whole world know of your latest venture, you must not do it too fast. Before you do anything else with your event planning business, you need to create a good business plan.
A business plan is what makes you grounded that help you identify and establish your goals and strategies before moving forward. It can help you organize and stay on track on the road to your event business success. Your business plan can also be a powerful tool whenever a potential investor or partner may want to check your business strategies.
Most business plans are usually comprised of an executive summary or the part where you state your edge towards other companies, a company overview containing your business, and customer analysis that determines who your target market is. Your business plan should also have industry analysis, and it should also state your marketing, operations, and financial matters.
Make A Network of Suppliers
Almost all event planners work with a vast number of suppliers. These suppliers may include caterers, photographers, florists, sound system providers, logistics companies, and more. So, to become a significant event planning business, you need to establish ties with a network of suppliers. You will need them to make your events successful and help you make your overall operations possible.
By launching your event planning business, you need to make sure that it is protected legally. It can save you a lot of paperwork and possible legal fees in the long run. It would be best if you made an effort by registering your business and making sure you get the right licenses and permissions necessary for your business operations.
As a business, you will have to set your service fee structure. That is essential as it is a way as you should be conscious of the various ways to cover your expenses and make a reasonable profit. Having the right fee structure will help keep you in business afloat five years from now. Most event planners charge based on a flat fee, percentage of expenses, hourly rate, percentage of expenses plus hourly rate, and commissionable rate.
As you move forward with your business, you need to make sure that you have a streamlined business process. Luckily these days, you can find the right business tools that will help make your life, your employees, and clients' lives easier. These business tools will help you book your customers, send contracts to your clients, and collect payments from closed deal accounts. It can also assist you in documenting timelines and due dates when working with clients for their events.
Start Your Online Presence
In this modern digital age, any business will help find success with an online presence. For your event planning business, you need to make sure that your business can be found online. It can be a great way to market your services as it will allow you to upload photos and videos from your past events. It will help make your brand become strong and enhance your reputation in the event planning business industry.
Bonus Tip: Create Your Business Portfolio
Being a newbie in the even industry means you have to make sure to impress your potential clients. If you've planned past client events, be sure to use those photos for marketing your business. If you're starting a business and don't have any images, volunteer to plan events for your friends and family to use the images for your portfolio references.
Final Thoughts
Like any other business, starting an event planning business is not done overnight. It will need your time, focus, and efforts to ensure that your business will become a success. You need to set up essential items like legalities, business processes, pricing structures, an army of suppliers, marketing campaigns, and more to make you move forward and deliver the best events you can give your clients.
AUTHOR'S BIO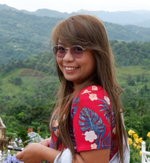 MARICAR MORGA
Maricar worked as a marketing professional for almost a decade and handled concerts, events and community service-related activities. Leaving her corporate job for good to pursue her dreams, she has now ventured in the path of content writing and currently writes for Softvire Australia – the leading software e-Commerce company in Australia and Softvire New Zealand. A Harry Potter fan, she loves to watch animated series and movies during her spare time.