Ask every successful business owner and they will tell you they have made it to where they are with the help of tools and resources. Without the right tools, your business will likely fail within the first year of inception.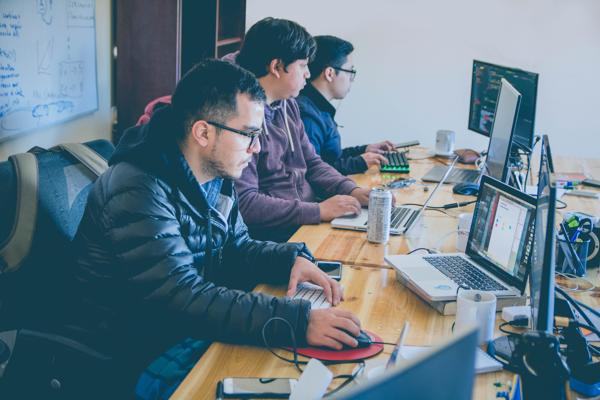 In fact, if you are a small business owner, you need to look for tools to help you get the job done in an effective way and at a low cost. There are hundreds of thousands of free small business tools out there. If you are not utilizing any of these tools then you are in for a business failure.
So what are the easy tools to help small business owners to succeed? Jayden Smith from essay services shares this list of helpful tools for small, medium and large-scale businesses. Read through the list and pick one that is suitable for you.
Dropbox
With Dropbox, you are relieved of having to carry around a bag full of gadgets to store documents and files. This tool creates a virtual link between all your internet connected gadgets.  It employs the cloud saving functionalities to help users to save their documents, images, videos, files onto a Dropbox account. The greatest thing is that you can access your documents and all the saved files from anywhere.
Dropbox offers a free plan with 2GB of space and a paid plan for a fee. With Dropbox, your files are safe and you can share them with your friends regardless of their sizes. You can create personalized folders and save your files appropriately.
Skype
Skype has revolutionized the way business people communicate, organize conferences and more. This tool has great video capabilities. The greatest thing about this tool is that when dealing with overseas clients where the time difference is an issue and call rates are high, Skype takes care of the rest. Another greatest thing apart from communication is that you can use Skype to send documents instantly even when you are on a call.
MailChimp
For your small business to be successful, you need to take it to the world, make it known to people both locally and international. While you can use social media to reach your targeted audience, MailChimp helps you to retain your clients.
The greatest thing about MailChimp is that it is designed with easy-to-use templates so you can create email newsletters to share with your existing contacts. Another great thing is that you can use MailChimp for free for your first 2,000 subscribers.
HootSuite
Normally, one of the major challenges faced by small business owners is wearing too many hats. HootSuite takes care of your social media accounts by managing all of them in one place. So, you can create your content and share it to various social media sites under one place. Also, you can schedule posts to be posted at the time when your target audiences are active on their preferred social networks including Facebook, Twitter, Instagram and more.
Evernote
Want to take notes for your next campaign; Evernote is a free note-taking platform to use. It will help you record ideas with ease, draft blog posts and organize everything you need in one place so you can access your information from anywhere.
Final Words
It feels good to have a partner who is there to help you with some tasks while you are battling with other important ones. These easy tools are your partner in crime; they will help you and increase the chances of succeeding in your small business. The greatest thing is that most of them are free and you can use them anywhere anytime. Although there are many out there, these are the best you can use if you want to succeed in your small business.
Author bio:

Lilian Chifley is an IT specialist, teacher, and blogger from Sydney. She loves to talk about artificial intelligence and modern education. You can find Lilian on Facebook and Twitter.