From price to quality and size to capacity and everything in between, many aspects come into play when buying a weighbridge. It is essential to think about these aspects in advance to ensure you get value for money. As an example, you'll need to know about 60-ton weighbridge price in India, along with its manufacturing pedigree and critical components, before buying it. This background check allows you to determine whether the weighbridge suits your need and whether or not it will live up to its expectations.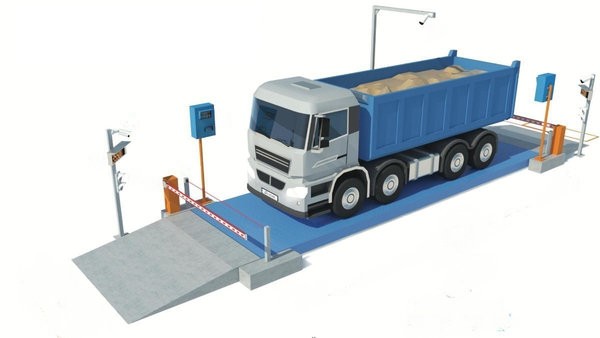 Investing in a weighbridge is a significant undertaking that should be approached with clarity. Knowing what to look out for will ensure that you get good quality weighbridge that will serve its purpose for many years. It will also save you from having to deal with expensive repairs and replacement costs so soon. This article will take you through the critical factors to consider when buying a weighbridge to help you make the right purchase decision.
Consider the price
Price is always at the top of the list among those looking to buy weighbridges. It probably is at the top of yours too. You want to know about 60-ton weighbridge price in India first to determine the manufacturer you'll be working with. Although the price is a big deal, it shouldn't be the one to make or break the deal. Consider other aspects that we will discuss in this article first, before checking the price. Sometimes, it is better to spend more and get quality than vice versa.
Choice of weighbridge
Weighbridges come in varying shapes, sizes, types, and capacities. What works for one company may not work for you. So, before embarking on your search, be sure to note down your specifications and needs, as this will guide you to picking the right weighbridge. If you are unsure about the specifications, you should let a specialist help out. It's not advisable to go ahead with the purchase when you aren't sure about the size or capacity, or type, as this might end up costing your lots of money. A specialist will save you from costly changes or upgrades that might be inevitable if you choose the wrong weighbridge.
Consider your location
This is where you will be using the weighbridge. Location plays a critical role, as it guides you in picking the right scale. Think about whether you will use it wet, smooth, dry, or rough industrial environment. For instance, if your environment is wet or rough, your weighbridge has to be corrosion resistant. And if it's a hazardous area, your scale will need to adhere to specific regulations and standards.
Consider readability
You'll use the weighbridge to measure loads of heavy trucks and other large items. It should, therefore, be able to read calibration without contradicting the accuracy levels. Readability ranges from 0.1 to 0.001, depending on the scale's capacity.
Manufacturing quality
Many companies manufacture weighbridges – but none of them builds one that similar to others. They vary based on a range of aspects, including materials used, manufacturing process, quality of key components, expertise, infrastructure, etc. Before you buy a weighbridge, take time to determine the manufacturer's reputation in the industry along with aspects like compliance and experience. Quality weighbridges are CE marked to indicate compliance with the latest requirements.
Quality of key components
Your weighbridge's long-term reliability is linked to the main parts – like junction boxes, load cells, and instrumentation – of the measuring chain. Load cells are particularly critical in a weighbridge. When coupled with well-designed mounting hardware, stainless steel canister load cells offer the best long term solution. It is beneficial if a single company manufactures these critical components. Single source supply for these components ensures they work flawlessly together to deliver optimum reliability and performance.
After-sales service and support
Your dealings with the manufacturer shouldn't end with the purchase. It should extend beyond that in terms of after-sales service and support. A manufacturer can help with plenty of things, like ongoing support whenever you need it, servicing the weighbridge, and maintaining it. So, you should only buy your weighbridge from a manufacturer who'll be available to serve you after-sales. They should have offices staffed with trained ad qualified engineers near you. But don't take their word for it, have them put it down on paper to offer services for all the software and components.
Future proof designs
Your weighbridge may be affected by a range of external aspects, like rain and sunlight, etc. But regular cleaning and maintenance should address this. What you want to know is whether the weighbridge's design is future proof.
Conclusion
With these tips on buying a weighbridge, you should not have a hard time finding something that matches your personal and business preferences. This article tells you everything you need to know to make an informed buying decision