Everyone wants their wedding to be perfect, right from the beginning to its grand end. From colour-coordinating your outfits with the groom/bride to choosing the right mehendi design or creating a playlist of foot-tapping music, everything needs to be perfect. But most importantly, you need to have an idyllic venue that will be a cherry on the proverbial cake that you call a dream wedding!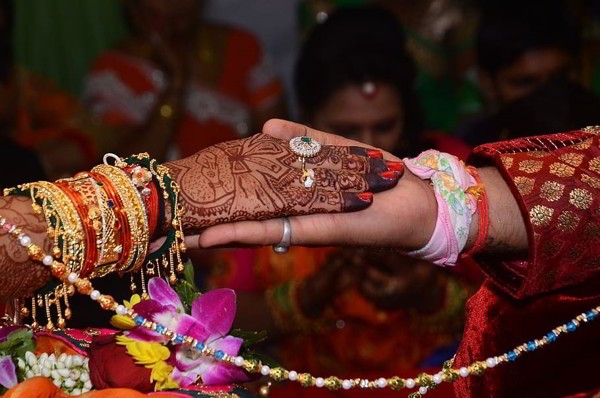 So, if this sounds like your kind of wedding, then you must read this article to know how to choose the right wedding venue.
Discuss your requirements with the wedding planner
First step in the process of finding the right venue is to write down what exactly you need. Things like when you need it, how you want it to look, what possibilities you want your venue to offer, etc. will help you narrow down the available choices. For instance, if you want to get married in a grand style like the Gravesend gurdwara wedding, then look for a venue that has an imposing architecture and plenty of space for your guests to mingle with one another.
So discuss your requirements with the wedding planner and let them give you options available as per your objectives.
Define your budget
This step is incredibly crucial in choosing the right wedding venue. You can sit with your partner and decide how much you would like to spend to achieve your objective of a dreamy wedding. List down all the possibilities and write down the estimate of every single detail. Define your priorities and leave a room for last-minute expenses.
Estimate the number of guests
When choosing a venue, you must know how many guests there will be and be prepared for any last minute show-ups. The decision of the venue will depend on how many guests you are expecting and how many people it can hold. The venue you choose should have the scope for accommodating everyone without crowding the space.
Check the availability
Once you have the basics out of the way, it is time to check availability of the venue for the date you have in mind. It is better to be open with the date as you would have more choices. But if the date is fixed, then you may have to either compromise or adjust, unless you are very lucky which rarely happens during the wedding season.
Visit the venue
It goes without saying that without making a personal visit to the venue, you should not confirm the booking. Take a tour of the place and its surroundings, see what's available inside and outside, sit down to assess the location, check out the view, the area, and its usual vibe. Make sure that the location is easily accessible and it should have the basic amenities such as parking, clean washrooms, electricity supply, extra rooms, and room service to name a few.
Keep the weather in mind
You must also have knowledge about the weather and its conditions around the time you are planning to get married. The climactic conditions will play a huge role when you are planning an outdoor wedding. The venue should be such that it can accommodate the guests in case of unexpected weather change.
Consider the guests' experience
Weddings is just not about your happiness but also that of your guests. While your is definitely the priority, you cannot neglect the experience of your guests who took out time to be a part of your special day. Leave no stone unturned to make them feel special and relish every second of their presence. Give them something that they will remember your special day fondly.
Educate yourself about the venue policies
Review the policies thoroughly before booking the venue. This will help you eliminate all expensive mistakes and last-minute confusions. Don't rush through the fine print and ask as many questions as you like. Don't sign the dotted line until you are fully satisfied with the offer they are making. Ask them about the rules and restrictions, time deadlines, expectations they have from you etc. These little things go a long way in ironing out the little details that often come back to become pesky little problems.
Keep your needs in the forefront
Don't forget to add your quirks to the wedding venue. Let the decorations speak of your uniqueness as a couple so that you can connect with things at a much deeper level. The presence of little things gives out good vibes that make you feel good and confident about the arrangements.
When you look for your wedding venue with all these points in mind, you are likely to find the one that suits all your needs.
Being mindful of all your requirements and that of your guests will give you a memorable wedding that you always wanted!