One of the most important factors to consider when buying a real estate property is the location. Needless to say, it's crucial to ensure that the location suits your lifestyle, needs, and preferences. Moreover, the site largely determines the resale value of a property, so it's vital to choose a place wherein the real estate market is booming.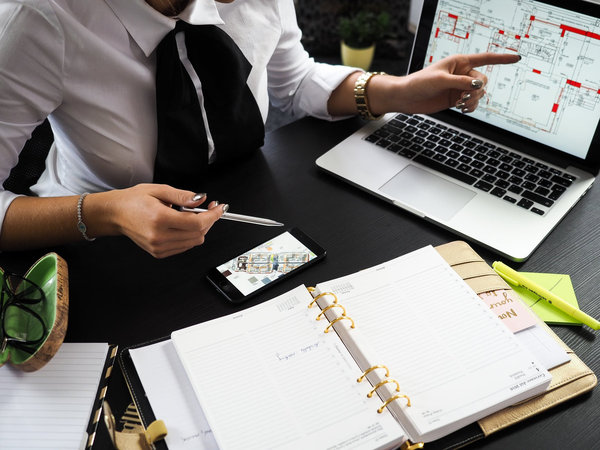 As we all know, Asia is one of the largest, most populous, and most culturally diverse continents in the world. For instance, the ASEAN or the South-Eastern part of Asia is made up of 10 independent countries that are all culturally rich, including Thailand, Singapore, Malaysia, Indonesia, Laos, Myanmar, Brunei, Vietnam, Philippines, and Cambodia.
Asia is also notable for having the longest coastline. Moreover, it houses an extensive variety of animal life and vegetation. Not to mention, it's one of the world's greatest sources of produce, such as rice crops, sugar canes, and other staple food products.
BEST ASIAN COUNTRIES FOR REAL ESTATE INVESTING
All the amazing things that Asia has to offer make it a terrific choice for people looking for a destination to invest in real estate. If you're interested in purchasing a property in Asia, here are some great countries to look into:
Who wouldn't want to live in a country as wealthy and technologically advanced as Singapore? This progressive island city-state has plenty to offer, from beautiful tourist spots to delectable local cuisines. Furthermore, the diverse culture makes everyone feel welcome, so it is ideal for people planning to move and reside long-term in Asia.
In addition, one of Singapore's main advantages is its strong and competitive economic presence. Although properties in Singapore are costly, local investors are exempted in paying capital gains tax. Foreign investors can also benefit immensely from the viable economic opportunities that the country presents.
The Pearl of the Orient Seas: PHILIPPINES
The Philippines is a beautiful archipelago that abounds with breathtaking destinations and natural wonders. In fact, many visit the country primarily for its famous tourist spots.
In the past years, there has been growing interest in Philippine real properties among foreign investors because of its significant and continual economic growth, which is closely related to the real estate market boom. Moreover, investing in real estate in the Philippines is a smart choice, considering that the country has tons of infrastructure projects that increase property values.
According to a Collier report, the Philippines has accumulated 5.3% in rental revenue for high-end properties. And even with the novel coronavirus pandemic, rental yields will still slightly increase by 1–3% by the last quarter of 2020.
The Land of Smiles: THAILAND
Despite implementing new policy rates and property taxes, investing in real estate in Thailand is still worthwhile. The country has an oversupply of condominium properties, so investors can take advantage of this to acquire units at a lower price.
Moreover, on average, the value of single-detached homes in Thailand rises by 3.1%, while the price of townhomes increases by 6.5% due to heightening demand. Co-working spaces are also worthy investments, considering that rental rates are expected to rise.
The Red Dragon: Shanghai, CHINA
Being one of the world's most populous countries, you wouldn't run out of options in China's thriving real estate market. For example, Shanghai alone boasts of consistently high demand, even now in the midst of the global pandemic, thanks to the steadily increasing number of foreign investors.
Each year, investors are warned about Shanghai's property prices since it is getting out of control. In fact, the value of a property in Shanghai can be considerably higher than the average properties you'll find in Miami.
The Emerald of the Equator: INDONESIA
If your goal is to generate rental income, the best country to purchase a property in Asia is Indonesia. With a whopping 7.09% property market yield, investors who have $2,000 and are willing to spend per square meter will significantly benefit. Moreover, choosing properties in famous tourist locations like Bali will guarantee high revenue and return on investment.
The Land of Indigenous Malay: MALAYSIA
Another country that provides the best opportunities for foreign investors in the real estate trade is Malaysia. Ownership of property is liberal here. Foreigners have the privilege of total ownership over their property as long as they meet the requirements mandated by law. Due to the country's tolerant policy, Malaysia has become an investment hub for both foreign and local buyers.
THE KEY TAKEAWAY
Asian countries are great options for investors who are looking for a place to purchase properties in. However, when selecting a country, it's essential to consider your main objectives.
For instance, if you want to earn rental profits and aren't worried about facing the hurdles of owning a property, Indonesia is the best place for you. However, if your priority is stability and low rental revenue is not a concern, it's advisable to invest either in Singapore or the Philippines.
AUTHOR BIO:
Marla Mendoza is the Marketing Manager of Filigree. She has been handling the marketing and communication initiatives for the high end brand of Filinvest Alabang Inc. Prior to managing the brand, she was in charge of focused residential and township developments. Marla has been in the marketing industry for over 10 years both in the hospitality and real estate industry.