Are you thinking of buying a newly developed home? Buying a new home comes with a lot of perks such as energy efficiency, latest equipment, no word down parts, and more. But there are few things you need to think about before you invest in a new home like timing and budget.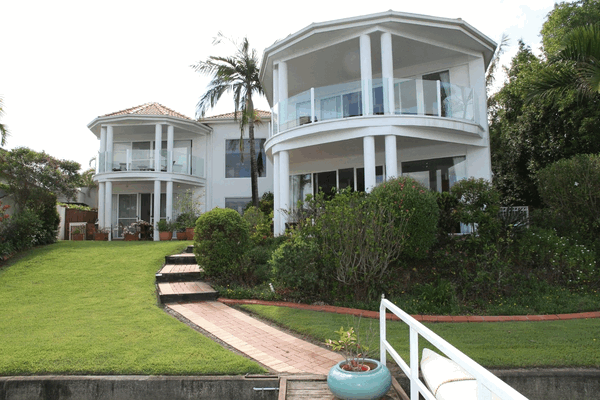 In this article, we have made a list of things that you need to consider before you buy a newly developed home for yourself and your family.
1. Look for Features That You Want 
Buying a house is one of the biggest investments you will ever make in your life. So, you want to buy a house that has everything you always dreamt of. Make a list of all the features you and your family want in a house. This will help you in shortlisting properties that fulfill your needs. It saves a lot of time and energy when looking for a new home.
2. The Neighborhood and Surrounding Area
It is one of the most important factors you need to consider before you invest in a property. A house is a part of a community where you will exist daily. With that in mind, look for a neighborhood that suits your needs.
Look for a property that has all the amenities well within reach, such as schools, grocery stores, entertainment zones, parks, and more. Take a drive and visit nearby areas and see how far each amenity is from the property.
3. Lot Location and Size:
The size of the lot is something people consider after purchasing a property, but it should be one of the first things that a buyer needs to consider in a property. Though you can make changes to a property, you cannot knock down an entire house and rebuilt it.
When looking for a perfect property, consider the size of the lot and location carefully before you submit an offer. If you think the lot is not right for you, don't hesitate to walk away. You can find similar properties on a better lot and in an ideal location
4. The Age of a Property:
When it comes to buying your dream, age does make a difference. There are both pros and cons to buying a new and old property. So, consider both options before you make a final decision.
5. Your Ideal Home Style
Since the look of a new property is the first you are going to notice, finding a style of home that is ideal for your personality is the key. Single homes are great for people who want to have the freedom to customize their property according to their needs. Condos are ideal for people who want to own their own home and want hotel-like amenities as well.
After choosing the style, shift your focus to aesthetics. Do you want a modern and minimalist condo or you want an old-style single property? You should have a clear picture of what type of house you and your family want. If you are looking for the best options, give New Home Developments In Las Vegas For Sale a search.
6. The Right Amount of Space:
This is one of the trickiest parts when it comes to finding the right house. Buying a small house will leave you with a struggle where you continuously try to figure the space for each member of your family. Whereas, if you buy a large house, you end up with empty spaces and it racks up the cost.
The best to choose the right space is by considering your current living situation and your plans. If you are going to welcome a new member to your family, you need to plan an extra room.
7. A Layout You Love:
Every property has its layout. One property dedicates most space to the living area while the other property focuses on bedrooms and bathrooms.
Yes, you can always change the layout after moving into the house, but it is a long and expensive process. You need to hire professional contractors who will redesign the floor plan for you. This cost a lot of money and trouble.
So, make sure you choose a property whose layout fits your needs.
8. Costs That Make You Comfortable:
Buying a dream home is exciting and fun, but if you don't plan your budget properly, it can quickly become one of your worst nightmares.
The first thing you need to do is set a budget before you start looking for a house. This way you will end up visiting only those properties that fit under your budget. Secondly, don't stretch your budget too much, there are many more costs you need to consider than just monthly payments. You need to consider the utility bills, local taxes, and association fees.