Reporting is the most crucial step to do the positional analysis in search engine optimization. Quality reporting is helping your clients to understand the actual ROI. And you can get an exact monthly report of ROI. This means you can analyse the facts and perform the proper diagnosis of the page and know how your business will grow.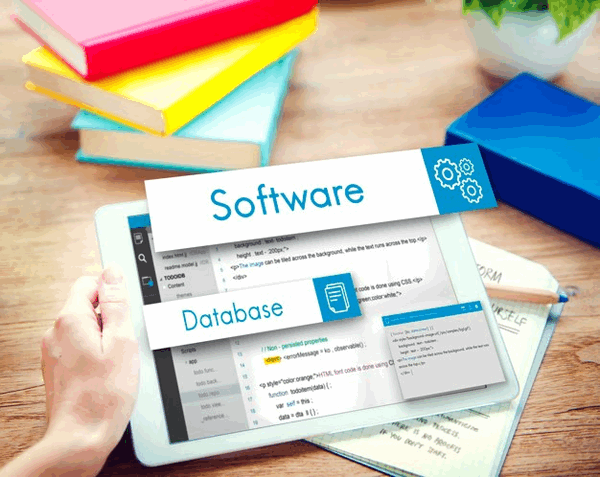 Website databases are very important. Because from these website databases, you get to know every detail of the audiences. So, if you want to improve your page reporting result, use the WordPress database plugins. Because the word press plugin is not only going to improve your website database. You're on and off-page SEO is also getting improved. And SEO reports are just like a regular report or mark sheets where you are proving how the overall growth is going on.
5 Ways on How SEO Reporting Software Can Help Your Business to Grow
SEO reporting software is not only helping you to understand the growth of your website. Along with the business growth, you can quickly elaborate the growth reports to your clients if you are using reporting software.
Here are the five advantages of using SEO reporting software.
1. Organic Traffic Report
Your SEO reporting software is going to help you to measure the accurate organic traffic report. These organic traffics are going to understand the growth of your page. For knowing the exact result of the organic traffic, you can use some online tools like SEMRush or Ahrefs.
These online tools are going to deliver the exact reports of your organic traffic report.
You are getting the reports of bounce rate, scroll depth, and pages per session along with the organic traffic with these tool's frequency of return to the audiences.
2. Audiences Engagement Report
The audience engagement ratio entirely depends on your website, and this engagement is helping you to see the value of your website. You can track down your audience's report by the click-through rate, new session, and page session.
The matrices are going to give you the report of your improvements. If you want to take any detailed reports about your audience's engagement. Take the help of previous metrics from the report and compare them with the present report.
3. Site Health Report Generation
Your site health report is going to show the real health of your website. So, if you are going to generate your site report, the SEO reporting tools will analyse all the factors affecting the overall health of your website. Your session and page loading time are directly specified by the health of your webpage.
SEO reporting software will check the page loading time, broken backlinks, and bounce rate, and session rates. These all factors are going to be recorded to get a better result. And your website health is diagnosed by these parameters.
4. Define KPI
Your data and your data reports are the most important part of your SEO report. Most marketers just download the report from the software and then submit it to their clients.
These report generations are really challenging because every metric is going to be more important to deliver the exact result. Your KPI is playing a significant role in report generation. Your SEO reporting software is going to analyse every detail like links, site ranking and organic traffic.
5. Backlink Analysis
Your website contents and the backlinks are also going to be the two analytical factors. Your SEO reporting software is analysing each backlink. Even the broken links are also going to be analysed before preparing the report.
Your backlink analysis is the main work of every report-generating software. From the backlinks checking, you are getting the exact report of your website improvements. And when you get the report, you can map out the planning for the developments. Along with the backlink checking, you have to find the best and worst-performing contents on the website. And these content analysis reports are quite effective for website improvements.
Wrapping It Up
Your website page is the face of your company, so if this page is not going to perform. It directly affected your profit. So, if you want to improve your website page performance or your client's page performance, always give special attention to using SEO-based tools for report generation. Because when you are using the SEO-generating software, your language representations are going to be more accurate. So, what is your opinion about using the SEO reporting software? Do not forget to share your opinion through the comment sections.
Author Bio
Mashum Mollah is a tech entrepreneur by profession and passionate blogger by heart. He is on a mission to help small businesses grow online. He shares his journey, insights, and experiences at Social Media Magazine & Online Health Media & Follow The Fashion. If you are an entrepreneur, digital marketing professional, or simply an info-holic, then this blog is for you.