In today's modern world, running a business successfully without the internet is just next to impossible. Business units all over the world are highly dependent on the internet and taking full advantage of the service. The internet provides data management sources for businesses and helps customers come up with unique and creative solutions.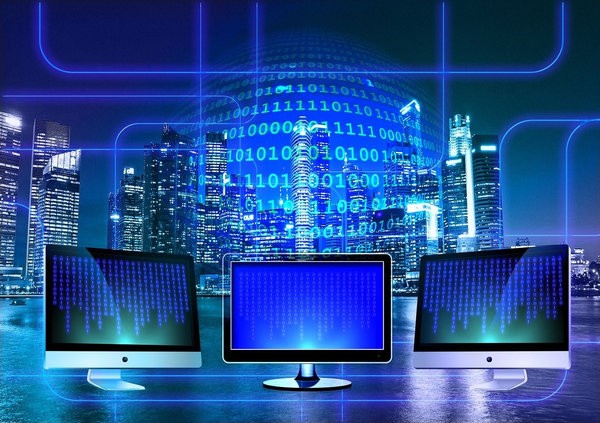 The widespread application of the internet in businesses has not only unwrapped new opportunities for brand building but also transformed various areas like communication, education and methods of sharing data. In this era, small businesses as well as big brands are highly dependent on the internet to generate leads, reach their target audience at the right time and finally sell their products.
Many digital technologies like social media, artificial intelligence (AI), VoIP communication and e-commerce are also entirely dependent on the internet that allows companies to reach the global audience and improve their customer experience. But to ensure that all of these technologies run smoothly, businesses need a reliable and stable broadband connection. Amongst all the types, fiber- optic Internet has proved to be one of the best choices.
Know about fiber-optic internet
Fiber-optic internet is the futuristic concept of broadband. Here, instead of copper wires, fiber-optic cables are used. These cables send data to and from your computer at a lightning speed as they carry the beam of light with relatively low attenuation and significantly less distortion. This fiber-optic technology can attain the fastest speed available which can be as fast as 10000 Mbps (1Gpbs). One good thing about fiber-optic internet cables is it offers the same download and upload speed.
Fiber-optic cable can is divided into two parts:
The core – It is the innermost part of the cable through which the light passes and it is made of glass.
The cladding – It is the outer thick protective layer that is usually made of plastic or glass and is wrapped around the core.
Benefits of fiber-optic internet
Speed – Fast internet speed is something desirable for business productivity, especially if you are into publishing or exchanging of large data files or videos. Fiber-optics Internet being faster than copper Internet connections your data is sent at a lightning speed of up to 100Gbps.
Reliability–With fiber-optic technology, uptime and data transmission is highly consistent. Hence, it offers you the most reliable Internet service. Fiber-optic cables being made of glass, unlike the traditional copper wires, works as an extremely reliable conductor.
Security – We all know security breaches can be an expensive affair for any business integrity. But with fiber-optic internet, you can enjoy the most secured connection for your data. Since a fiber-optic network does not radiate signals, it is next to impossible to hack or tap it. It improves the security of the networks and offers ultimate protection against any kind of cyber-attack.
Fiber optic networks are also more capable to withstand electromagnetic and radio-frequency interference, crosstalk, impedance and other issues like water damage and temperature change.
Cost–Over the years, the price of fiber-optic internet has reduced and is expected to go down further. Being available at a cheap rate, it has proved to be one of the best choices for fresh cable installation.
When it comes to higher bandwidth needs or for systems that are extra sensitive to network response the cost of installing fiber-optics connectivity turns out to be cheaper. Once you have connected to fiber-optic internet it becomes easier for you to move your services and applications to the cloud. This turns out to be not only cost-effective but also a scalable model.
Faster access to cloud – Nowadays, a huge chunk of the businesses around the world uses cloud technology in some or the other way. Be it for CRM tools, site hosting, data storage or business apps they have moved to the cloud solutions. When you install fiber-optic internet, you get faster access to your data and applications that are store in the cloud. This ultimately ensures less time lag in between sales, communication with customers and customer service.
Trust the best
When you are looking for a reliable fiber-optic business internet service for your company, you should trust LOGIX. We are one of the preferred fiber network business Internet providers in Texas that covers over 280,000 fiber miles. We have a track record of connecting more than 3,000 enterprise buildings and 100 data centers.
The company has come up with a wholesale fiber Internet connection option that is highly reliable and also affordable at the same time. Some of the specifications of our wholesale fiber Internet connections are it has a scalable bandwidth range of 10 Mbps to 100 Gbps, availability of Standard SLA 99.99, different port options, etc.
Our entire range of fully-dedicated business fiber networks is able to support the evolving need of your business. Our operations team constantly monitors the speed and performance of the fiber-optic internet connection and ensures exceptional dependability and uptime. We also have highly professional customer care and service team that is trained to handle your requests for installation and maintenance service smoothly.