An Etymology Dating Back To Medieval Times:
How coined the word freelancer?
First known literature reference for freelance is way older than you think.
In Sir Walter Scott's book Ivanhoe, a lord refers to his paid army of mercenaries as an "army of free lances." Over the years, freelance words have changed in accordance with the context. However, the meaning stayed close to how it was initially used.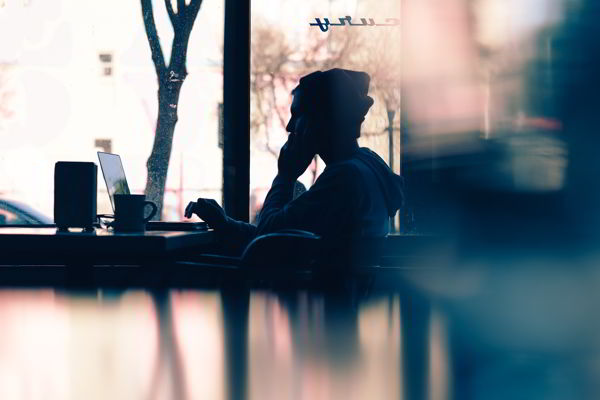 Before writing this piece, I would have never guessed "freelance" is used in literary pieces dating back medieval times. Now the term is used at least a billion times in a day all around the world.
According to modern times, it denotes a person who is self-employed without any full-time commitments of employment. Someone who only works only on a short term project with monetary benefits.
Modern-day Freelancers:
Word "freelancer" is exceptionally prevalent in the modern-day with a straightforward and easy to understand meaning. The one who likes to work under his terms and conditions. Generally, these people don't want to work with a long term commitment.
Just like the medieval mercenaries, they'll fight for anyone who is paying them in return for the services and skills. These are the people you often find working from remote locations or from homes around the world.
A contemporary freelancer is a person you often see in the cafeteria's working on their computer with headphones on and highly caffeinated. I guess we all have seen one as they aren't a rare breed in modern times.
And this freelance trend is likely to stay. The number of freelancers is growing at an unprecedented rate. More and more people are joining this side gig economy for various reasons, from earning extra cash or travel while working remotely for clients around the world.
With the advent of this free gig economy, a freelancer should possess or develop multiple skills to manage their one-person business. Although it is not as easy as people thought it would be, with practice, a man can make a living out of it.
They should learn necessary management skills on top of their core skills to keep the work flowing. Now, as a freelancer, you are not poised to meet people employing you for a project. The only interaction happening is online.
Therefore, your command over written communication will define your success and failure ratio in this gig economy. With this uprising of the freelance economy, there are numerous platforms to find work online.
A few of them are pretty notable, with a positive success ratio—freelancer, Upwork, and Fiverr to name a few. There are numerous other sites, but consider this trio as the holy grail for finding freelance work online.
Two practices that are extremely crucial for survival in this freelance economy is bidding and pitching.
How To Pitch And Bid Like A Pro?
Never Write A Generic Proposal:
The world of freelancing starts with a proposal.
Each job offered on these online freelance platforms is custom made to serve the specific needs of an organization. Thus even the proposal from your side should be custom-tailored particular to each job.
These proposals showcase your commitment to specific jobs and an eagerness to fulfill the client's needs. A written proposal is equivalent to an interview. Therefore the employer should be able to get your brimming enthusiasm you via your written proposal.
Remember, your proposal should include questions you have related to the project. What makes you the right candidate for the job and similar projects done in the past should be highlighted as well, along with the years of working experience.
Underbidding:
Underbidding is one of the significant mistakes every freelance would have made over the expanse of his/her career. Underbidding is a gesture of cowardness and self-doubt. This problem can only be solved with you understanding your self-worth.
A lot of products and services over the year have failed due to incorrect and obnoxious pricing. Also, keep in mind how human psychology works. Human minds tend to have an inherent price and quality association.
It means higher the price better the quality and vice versa. This association is right for a service or physical product. Thus keeping your bids low doesn't guarantee a job. Underbidding might have a different response than you expect.
Bidding On Non-relevant Projects:
This looks interesting.
Let me bid on it.
I'll google it. Learn relevant skills. And complete it somehow.
Value your time and effort you are investing in a project. Additionally, this will create a communication void between you and your employer. The employer is expecting a well-done job with specific minimum standards.
These false promises will tarnish your online reputation as well as false promises, and work below standards will lead to bad reviews online. Therefore it is always better to take up projects where you deliver better than expected.
Only bidding on relevant will ensure good reviews from the existing clients and will promise new potential clients in the future.
Quality Over Quantity:
Never take more work than you can deliver.
The world of freelancing can be overwhelming if you start getting the project regularly. Consider this both boon and bane for the freelancer as more works do not directly translate into more money and reviews.
Therefore focus on quality over quantity. If you don't sustain this balance, you're more likely to under-deliver, complete work below required standards, which can lead to delayed deliveries and etcetera.
Work along with fixed deadlines for each of the existing projects and move further ahead.
Price Yourself, Right:
Pricing is an essential factor as ultimately, everybody is working for monetary benefits. Thus it is right to earn the amount you deserve or equivalent to the efforts and resources invested by you. If you still find the pricing part confusing, look out what competition is charging for a similar job.
You can charge per project or hour. Think about the time you'll invest in the project. Calculate the bare minimum prices you can work and then start bidding.
Don't Betray The Online Freelance Platform:
The majority of the online platforms for freelancers are a medium to communicate between you and a potential employer. All the communication happening among all the employers happens exclusively over the platform without any personal information sharing.
This way, the freelance platform ensures it's exclusivity and the needs of its users. All the available platforms are very strict about this policy without any flexibility. Adhere to these rules to ensure a steady flow of work and reviews on your freelance profile.
Further Tips For Growing Your Freelancer Profile Online:
Yes, you already have ample clients and work. However, you still should be active online, placing bids on numerous projects that can use your skills. Working with new clients and pushing yourself further will make you grow in this online bidding wars.
Keep your online work profile up to date:
Consider this the most important piece of the puzzle to sell yourself online as a freelancer. The moment your prospect devour's your bidding next step is to check out your profile. Thus your profile needs to be up to date with only relevant information.
Online work hunting is all about growing along with freelance work. As you're competing with a global audience, the world is trying to get a piece of the same pie. Learning new skills is very important to keep up with the ever-changing demand in the freelance diaspora.
There are so many certificate courses available online to expand your pre-existed knowledge. These courses can also be highlighted on your online freelance profile to increase your credibility among other competing freelancers.
Great impressions do last a long time:
Work done should satisfy the customer's soul. Thus even in the afterlife, he remembers your name. Jokes apart, a job well done only can bring a customer back. Therefore every job completed should have your cent percent dedication from your side as a freelance.
To Sum Up, I'll Say, "Stay Relevant."
With each passing year, more full-time employees are making a transition to freelancers. These freelancers work without any employment full-time work contracts or time commitments. Still, these people are important for the development of this new freelance economy.
These people working as foot soldiers of this freelance economy have to stay relevant to maintain the prevalent expanse of this emerging work culture. This relevancy is vital for each one working as a freelancer.
As each freelance project online is like a bidding war among thousands or lakhs of people looking for online work. Thus to stand out, one of the traits is to be stay relevant all the time. Keep learning and evolving according to the time.
Author Bio:

Divyang Metaliya is a Business Consultant at FactoHR, an India based HR and Payroll Software solution provider. He is a creative business strategist with more than 8 years of experience.