In recent years, with the advancements in technology and the proposition of new businesses, there has been a significant surge in unique job titles. The internet further facilitates people to work efficiently from the comforts of their own homes.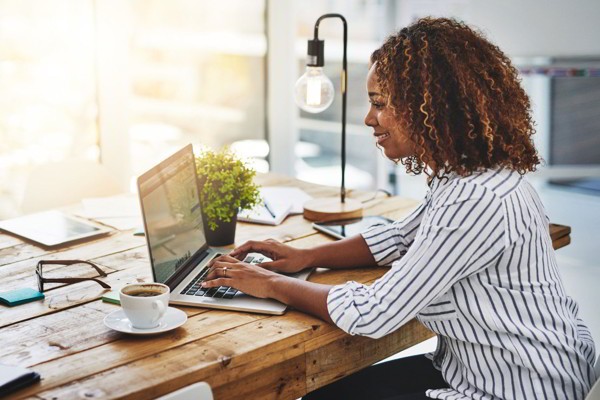 Freelancing is one such title that has been firmly rising in popularity. Along with the facility to make additional income, freelancing comes with the ability to manage one's own schedule as a cherry on the top.
Freelancing can range from driving an Uber after work hours to developing apps for companies. Though hiring freelancers sometimes offers its own set of problems, it is predicted that the success of this field is only to increase in the future.
However, the choice for companies to either hire freelance app developers or to employ full-time developers still poses quite a dilemma. In any case, there are two sides to every coin.
We have compiled a list of pros and cons that come along with hiring a freelancer. It is entirely up to you to weigh them and make an informed decision.
The Pros
1. Specialized Fields
The foremost aspect that any company focuses on is the quality of the product. Authenticity is achieved when the developer has a skillset very specific to the product. For example, a freelancer specializing in producing gaming apps will positively have the best set of software to do the same.
Freelancers have a wide range of skills that each of them specializes in. It is quite effortless for you to find a developer with the exact skillset that you need to make your product genuine. You also have the capacity to contact freelancers from any corner of the world, which offers diversity.
Rather than depending on a team of developers with the general idea about the product, you can save a substantial amount of time and effort by employing a specialist in the same domain.
2. Cut Costs
Only second to quality is a company's biggest area of concern; finances. Due to freelancers' hourly or monthly charges and conditions for working, you will be exempted from workers' benefits.
Moreover, freelancers are able to decide their own work-spaces, thus eliminating any need for extra office space and perks. You can efficiently profit from this advantage.
Without the need to pay for their health insurance and retirement packages, you tend to save more money by simply rewarding them for the amount of work done.
3. More Leeway to Delegate
Running an efficient business or company takes a veritable amount of coordination. You must efficiently delegate tasks and ensure their timely completion.
Your team of developers presumably have their hands full with major projects to fret over the smaller, less pressing ones. By assigning these projects to freelancers, you would be enabling your team to focus on their critical projects.
Ultimately, you have a choice to assign projects according to work experience and skillset, which will further the quality of your products while being punctual.
4. Avoiding High-risk Scenarios
A freelancer solely needs a set of terms and a detailed report of the requirements of the product to begin work. They require no additional access to any data pertaining to the company except those that the company divulges.
By doing so, you can protect your company from the possibility of insider attacks and other such matters that threaten the security of your company. You can also further hire a digital strategist from trusted sources to deal with internal issues.
Freelancers have the option to work from the confines of their homes and submit the product without ever needing to come in contact with the company.
In case of any issues with the freelancer, you can terminate their employment without the need to pay for their unemployment insurance or severance package.
The Cons
1. Abandon Their Duty
The monumental disadvantage of hiring freelancers is the lack of surveillance. You must keep in mind that you have a very restricted amount of interaction while working with a freelancer.
There is always the risk of losing communication with them in the middle of a project. It is essential to have a backup plan while employing freelancers in such a case.
Besides that, you must hire freelancers after proper screening of their work profiles from trusted websites and agencies. Be advised, taking the initiative to hire a freelancer involves a lot of risks.
2. Motivation
While freelancers offer a level of sophistication, their primary purpose of accepting your project is the wage. They have no relations with your company or business as a whole.
Hence, their level of commitment to the project could waver with the amount of payment they are promised or even to their own personal interest in the product. Whereas, a full-time employee of your company has more reason to offer his/her commitment.
It is natural to offer employees the benefit of the doubt since they are offered perks in addition to their salary, such as insurance, retirement packages, etc. The promise of a promotion or a raise in order to motivate employees cannot be applied with freelancers.
3. Screening
To ensure the security of your company or business, you are obligated to vet every employee that you hire and check their resumes for any discrepancies. However, this task proves difficult when it comes to freelancers.
While the resume may appear professional and impeccable, there is always the possibility that it could have been spruced up with fake entries. Hiring such individuals poses a high risk to your company or business.
Preventing such a scenario takes a lot of research to find a trusted website or agency that can be held responsible for any issues that you might have with the freelancer.
Over to You
Freelancers have unique potentials and a wide selection of abilities that, when rightly employed, can become assets under the appropriate conditions. Through proper screening and verification, you have an opportunity to diversify the range of your company or business.
Although there are many advantages to hiring freelancers, you must also weigh the disadvantages and make an apprised decision for the safety of your company. If you can come to an agreement where both the parties involved are satisfied, it could be the start of a successful venture.