Renewable energy all over the world is getting more and more popular not only because they can aid the fight against climate change and global warming but also because the cost of solar panels is slowly becoming cheaper and affordable.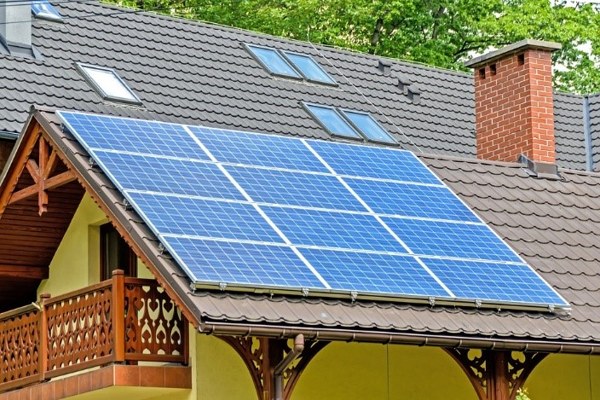 This is the reason why establishments like those that belong to the top engineering schools in the Philippines or anywhere else in the world for that matter are considering installing them in their own enterprises.
If you have a business establishment of your own, then perhaps you should consider getting solar energy. Find out the benefits in getting them by reading them below.
Increase Your Monetary Savings
Installing solar panels in your building can ultimately reduce the cost of your electricity bill. There is even a high chance that you may end up with zero electric cost after installing them; think about it, you only need to run your business during office hours while the sun is up. That is the time your panel would be working well by the time it "shuts" off, your building would also be closed by then.
The only times your electric meter will be working is during night time or days when you can barely see the sun.
A Good Investment Decision
Nowadays, solar panel installation can still be considered pricey. But you can definitely get that money back from all the savings you would be doing since you are minimizing your electricity costs.
Furthermore, Chron.com reports that renewable energy, specifically solar power, can generate quick paybacks and long-term savings through the different government incentives you will be receiving. You can also expect some form of incentives from your energy provider.
Reliable and Maintenance-Free
Most solar panels being sold today have a 25-year warranty, if you need them fixed in case something goes wrong. However, this system is reliable enough that once you install them, they would need little to no maintenance at all. This system can literally just sit and work cleanly as well as quietly for the next 25 or so years.
You can install as many solar panels as you need on your roof or even rooftop. You do not even have to worry about how one broken panel can affect the others because they are completely self-reliant. If you do get one "bad apple," just call your solar panel supplier and use your warranty to fix the problem.
Becoming a "Green" Establishment
As mentioned in this article's introduction, solar energy is very beneficial for the environment. It provides people and establishments an energy option that does not require the need for the use of fossil fuels like fuel or petroleum.
This means that you can use your air-condition guilt-free knowing that it does not add to the pollution and greenhouse gas emissions that is already present in the environment.
Using renewable energy is a good thing for your company particularly when you are looking for a positive way to advertise your brand and services. Consumers are likely to give you praise for the effort you are exerting in the fight against global warming.
Consider all of these items when making a decision on getting solar energy and think about how you are going to save not only some cash but also the environment!

About the author:
Jeric is a freelance writer that features food, lifestyle, travel, DIY subjects, and nature. He is an adventurer, taking on the world and everything it has to offer, may it be the good and the bad. He also has a weird love for reggae and sharks. See: Reggae Shark