Packing for a business trip can be daunting and challenging if you're not packing-savvy. Knowing what to bring without making your luggage too bulky and heavy is a genuine craft, and it takes time to master it. On top of that, you shouldn't bring too many items but still have all the essentials with you. There's a fine line between packing too much and forgetting the adapters or portable chargers. That's why we're here to offer you the ultimate business trip packing list
Computer and all of its essentials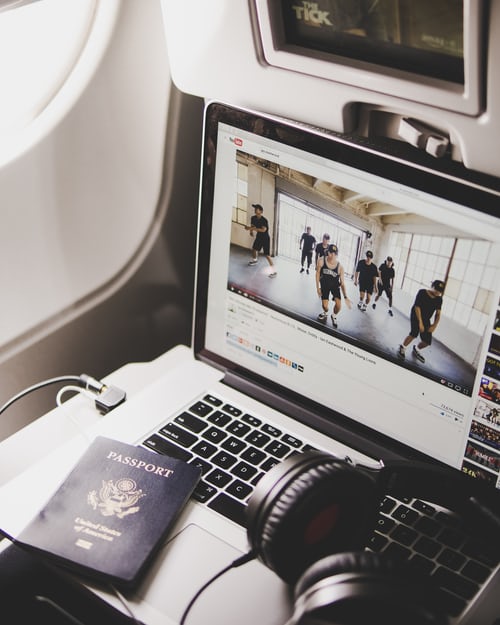 Your laptop is the one essential you'll have the first on the list of items to pack. Aside from that, you'll want the following items with you as well:
Adapter – if you're travelling abroad, an adapter will be of the essence considering some countries will likely be having different electrical sockets. The last thing you need is to splurge on a whole new laptop cable just because you thought the adapter won't be necessary.
Chargers – you never know whether your flight will be delayed or if, for some reason, you won't be able to charge your electronic devices the regular way. That's why you'll need fully charged external batteries for your mobile phone, laptop, tablet or any other chargeable device.
Cords – cords and cables for the laptop, cameras or other devices you use are essential, and should be stored in a case to prevent them from tangle up during your trip.
Mobile power strip – to avoid having to wait for one device to charge so you can recharge another, bring a mobile power strip that accommodates all your devices for easy charging.
Flash drives – in the digital era, you're less likely to print out your business files, so you'll need a quality flash drive to hold all the documents, portfolios, presentations that you need for your business meetings.
Business cards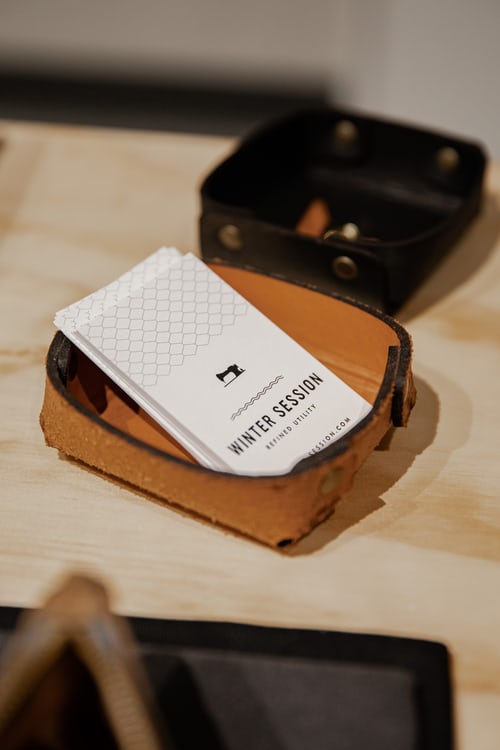 Are you planning on meeting new potential clients on your trip? Even if you're not client-hunting, networking is always desirable on a business trip. Getting to know different people allows you to spread the word about what you do and connect to new clients, partners, etc. That's why you'll need to have your business cars at hand at all times. Make sure you print out enough cards and always have them in your pocket.
Wallets and personal documents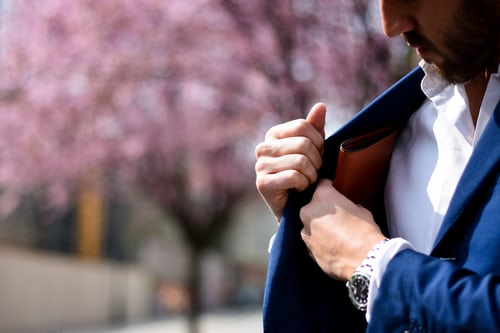 Having one wallet for your passport and boarding passes and the other for your money will make your trip easier. Instead of having a large case for all your items, get a trendy metal minimalist wallet for your credit cards and cash, and keep your passport in a separate wallet. A metal wallet is a much better option than a standard leather option because it holds up to 12 cards, features wireless theft protection thanks to RFID blocking, and it will never stretch out because it's made of metal.
Travel-size toiletries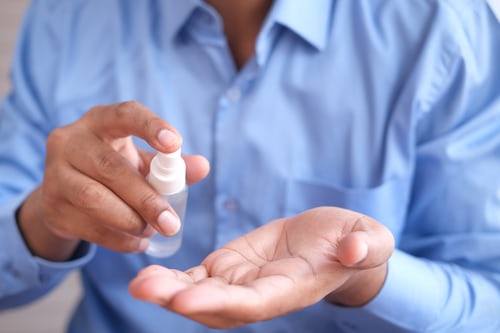 Considering antiseptics have become our daily necessities, you should consider packing plenty of travel-size toiletries to save up on your luggage space. That is especially convenient if your business trip is 2-3 days long and you don't need regular size shampoos, toothpaste, mouthwash, and deodorants. Add wet wipes, face masks, earplugs, soap, hairbands, hand cream, and a pack of tissues. You should be able to stay bacteria-free and have some peace and quiet whenever necessary. Be it on the plane or in your room when the bustling city won't go to sleep.
A variety of outfits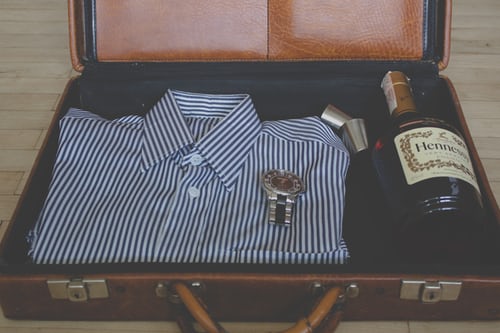 You'll need to look presentable on your business trip, so consider 2-3 outfits that you'll wear during meetings, lunch, dinner or other social opportunities. A few clean, pressed shirts, a pair of trousers, a blazer, and a regular pressed suit will be enough o keep you going. Pack smartly and only bring the clothes that you know you'll be wearing. Don't forget your trademark timepiece, a belt and at least two pairs of dress shoes. A tie is optional if you know that the meetings won't be too formal.
Creating a packing list for a business trip will never be a hassle again. All you need to do is make sure you have all the items from our list packed, and you're good to go. By all means, add whichever essential you might need, but make sure you remember to pack it in your luggage. You'll have the best-organized business trip ever.